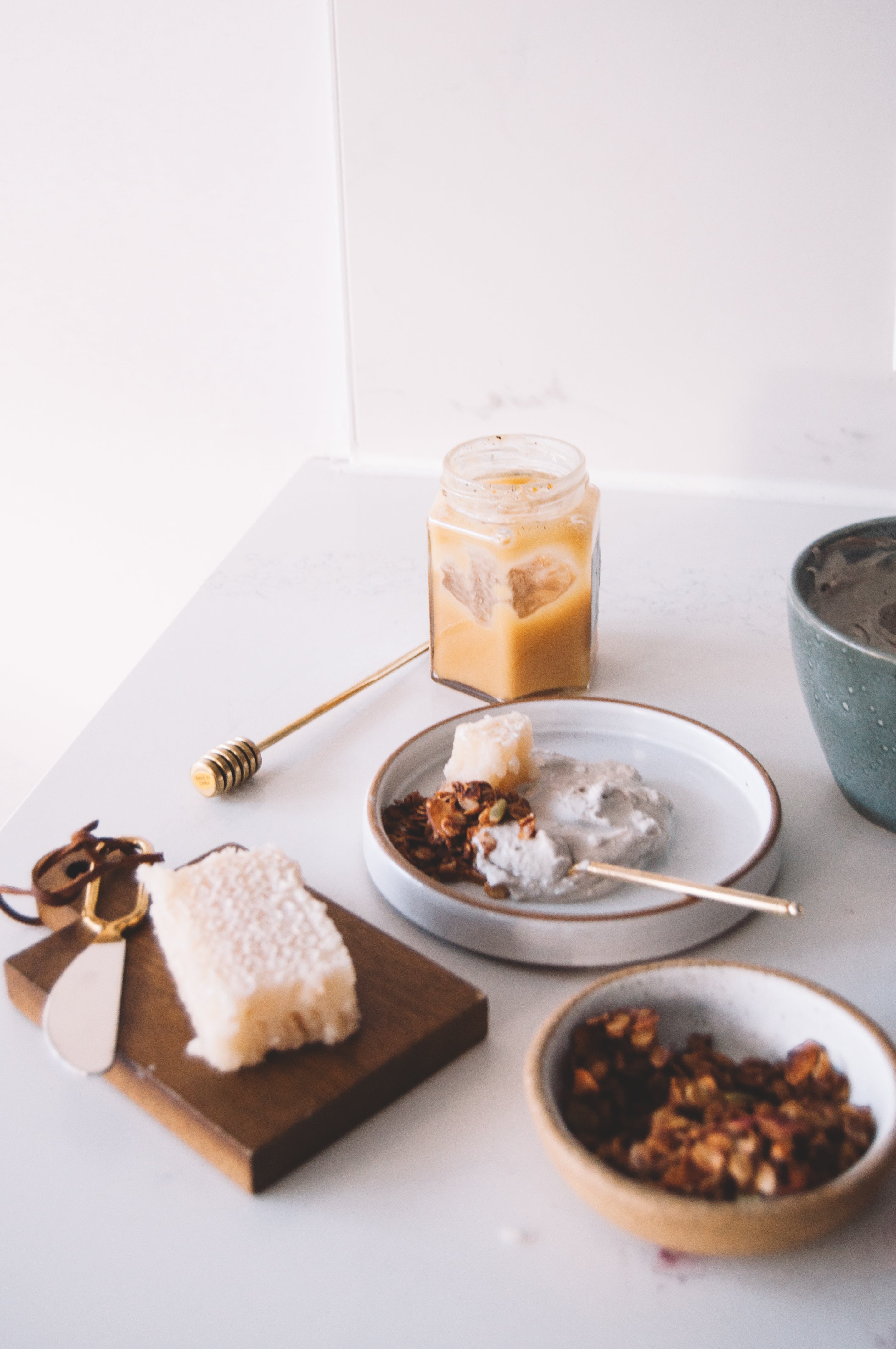 how to make coconut yogurt (only 2 ingredients!) 🥣
Friends! We made 
coconut yogurt!
This creamy, thick yogurt boasts plenty of delicious coconut flavor, filled with gut-healthy and probiotic-rich nutrients.
And it only requires 2 ingredients: coconut milk + probiotic capsules.
This process is so, so simple and easy. I promise it's foolproof.

To make:
All you have to do is the following:
1) Empty 1 can of full-fat coconut milk into a clean glass jar or bowl.
2) Open a probiotic capsule, pour the contents, and stir.
3) Cover with cheesecloth and wait for 24-48 hours at room temperature, or until desired consistency and flavor.
That's it! Seriously – it doesn't get any easier than this. 
We found that our favorite ratio was 100 billion CFU for every full-fat can of coconut milk. 
Pair with our granola, a slice of honey comb, perhaps a berry compote, or try a scoop on top of pancakes!
If you're interested in taking a step further and getting into dairy yogurt, feel free to check out our process here!