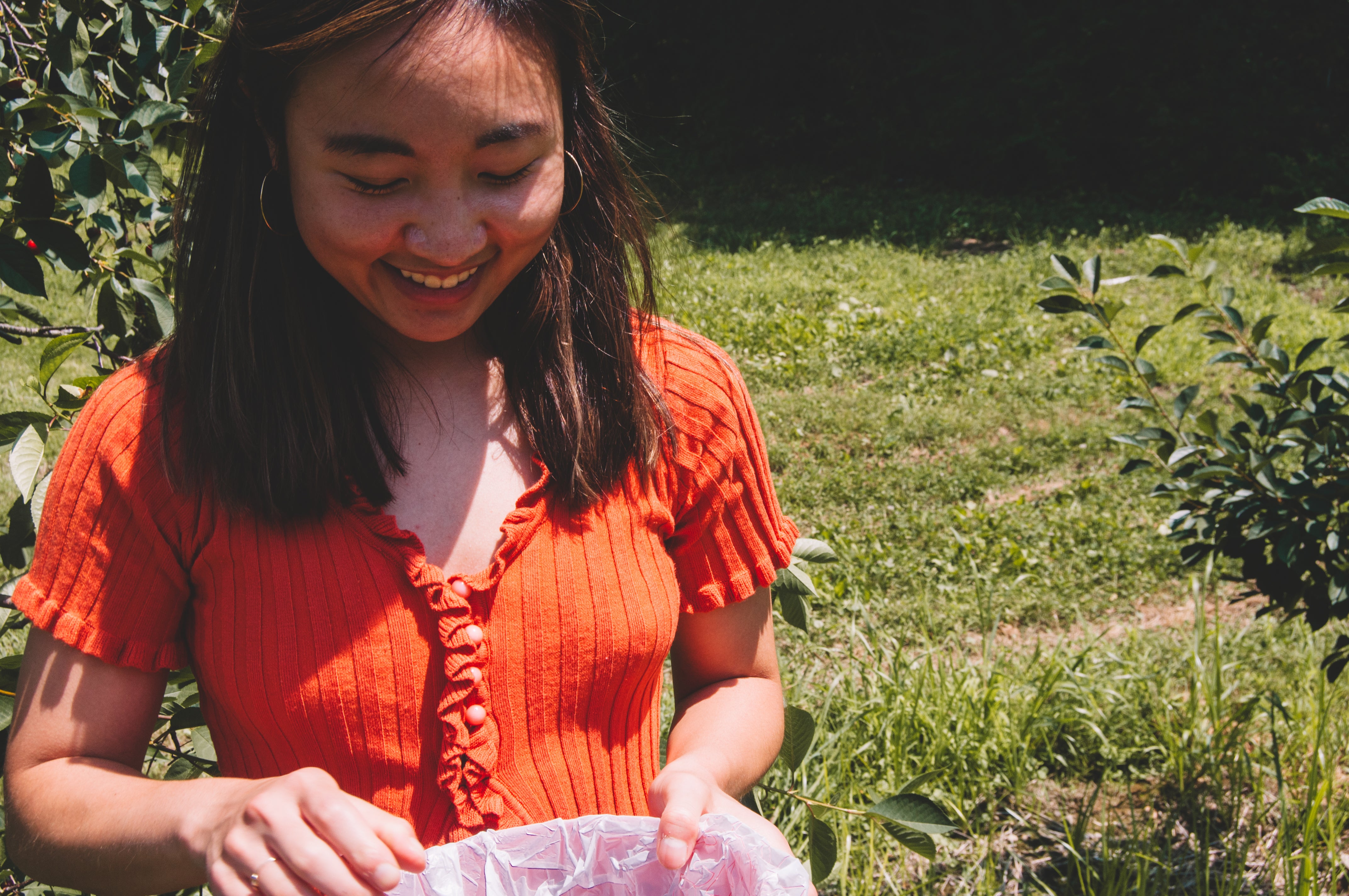 Our Farm Story
It all began in high school, when Jamie spent her summers interning for a 3 Michelin star restaurant. She loved cooking for her friends and family, going to farmers markets, and experimenting with everything from sourdough to homemade ice cream. Then, there was (of course) granola, her favorite crunchy snack.
With the intent to open up her own restaurant someday, she went to college in upstate NY to study hospitality. But it was there that she realized... she couldn't find a granola in the store she wanted to eat!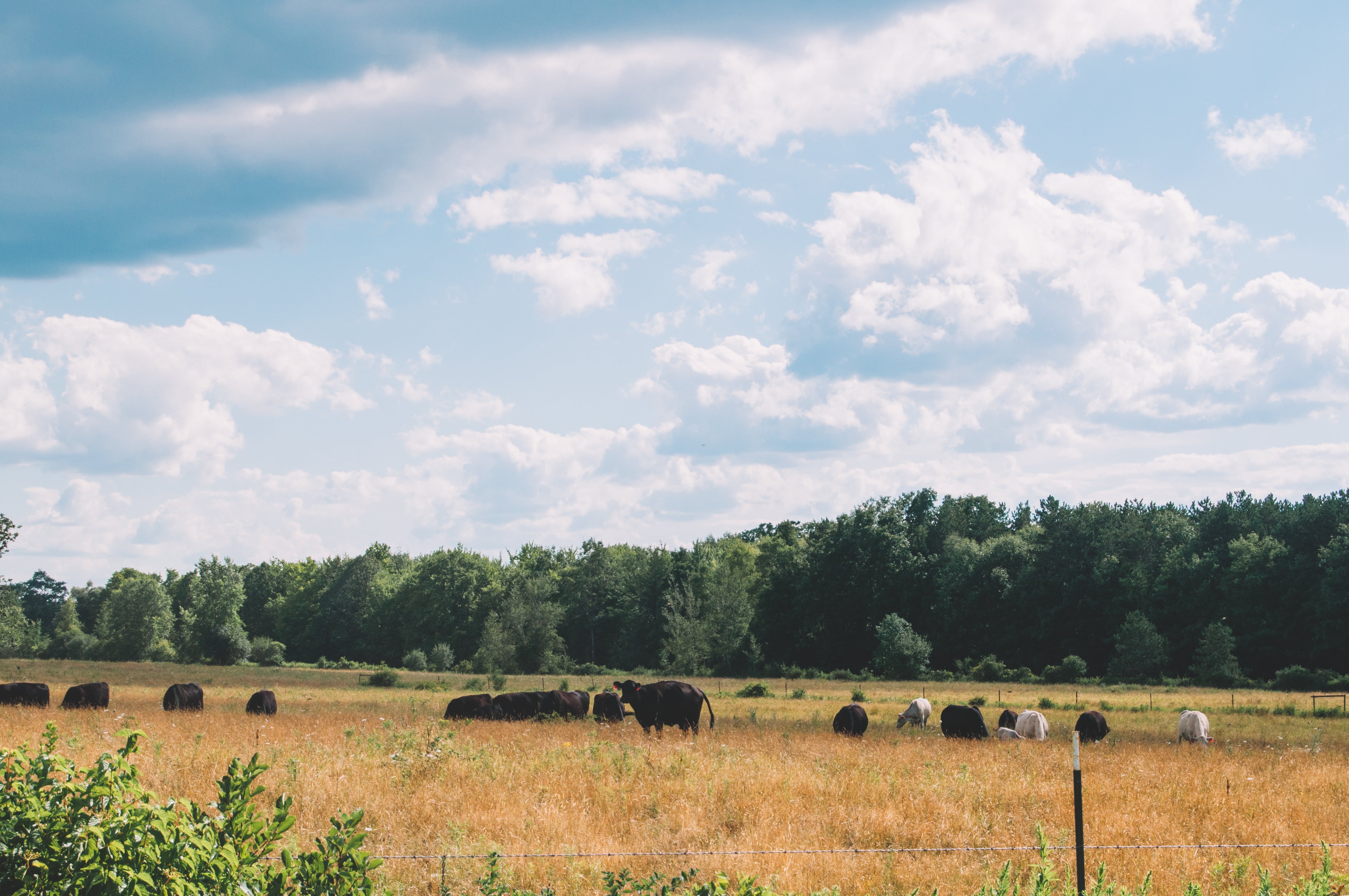 From one bowl to the next
Taking matters into her own hands, she began baking granola out her dorm, gathering real ingredients from real people she knew: beekeepers, dairy farmers, and local artisans. She began gifting it to friends and classmates, and quickly, word spread!
Over the course of 6 years, this college weekend hobby has turned into a full-fledged business. Today, we're proud to say we're sold in over 200+ retailers and thousands of customers across the country, and have won numerous awards for our amazing taste. And it's really only the start!
Our granola gives you a moment of delight and connection to the community around you.
Rooted in humble beginnings, our granola is made the same way we first started.
Our Process
We've spent years tweaking and obsessing over our recipes, because we are committed to making the best granolas in the world!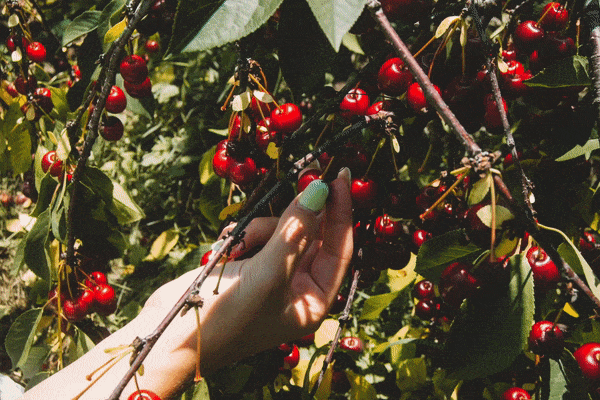 We hand-select our ingredients.
We're passionate about crafting truly exceptional granolas, and that all starts with sourcing the best ingredients. From our tart and juicy sour cherries to our premium vanilla beans, we go the extra mile to ensure that every ingredient we use is of the highest quality.
We focus on community.
Food is more than sustenance - it's about bringing people together. That's why we put community first and work with local farmers and producers whenever possible. We obsess over the stories behind our ingredients and build relationships with those who go above and beyond.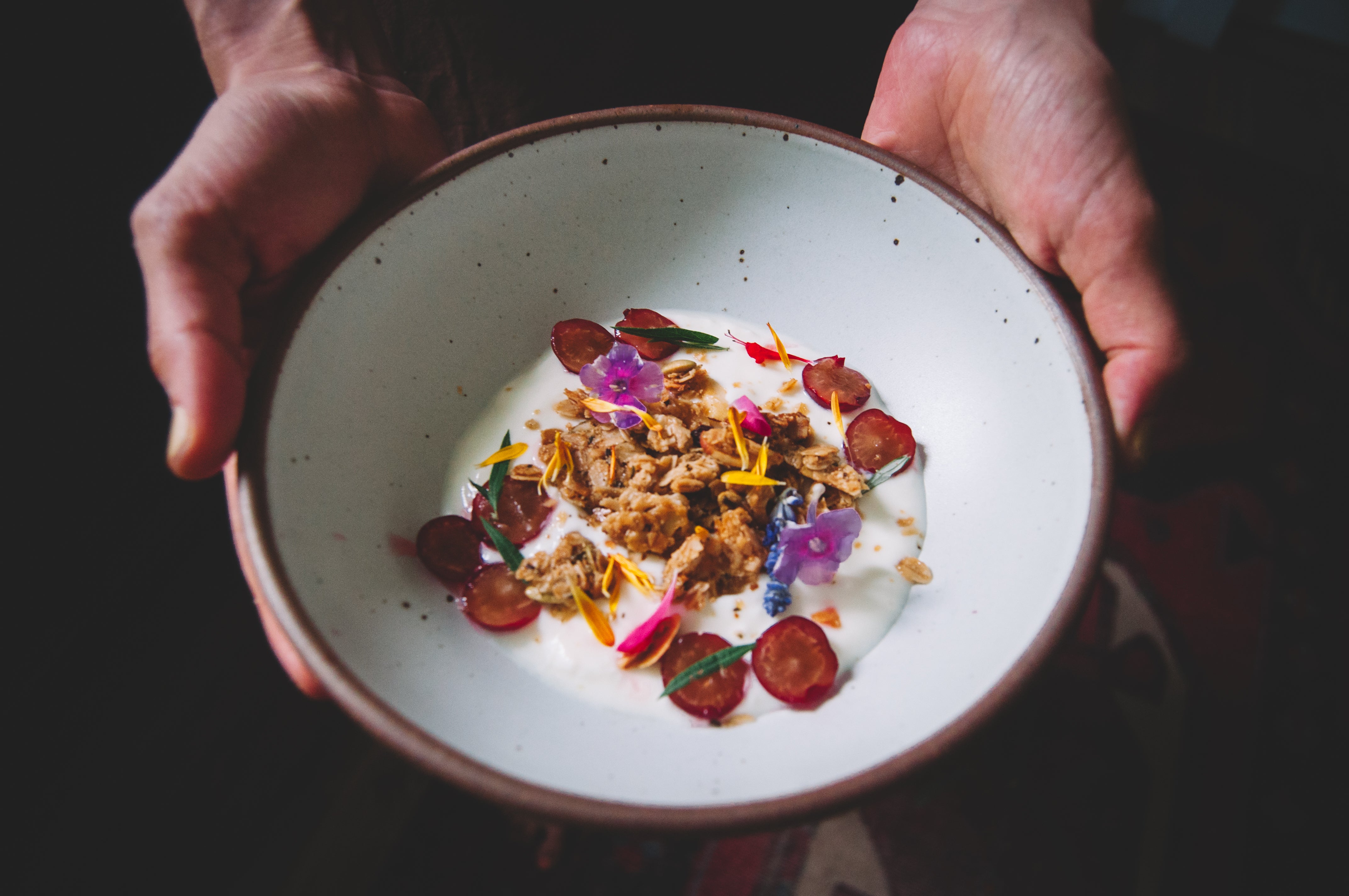 We bake for the love of good food.
Our granolas are made with layers of flavor because we believe every part of your day should be delicious! Every bite of Jamie's Farm granola is a celebration of joy and flavor.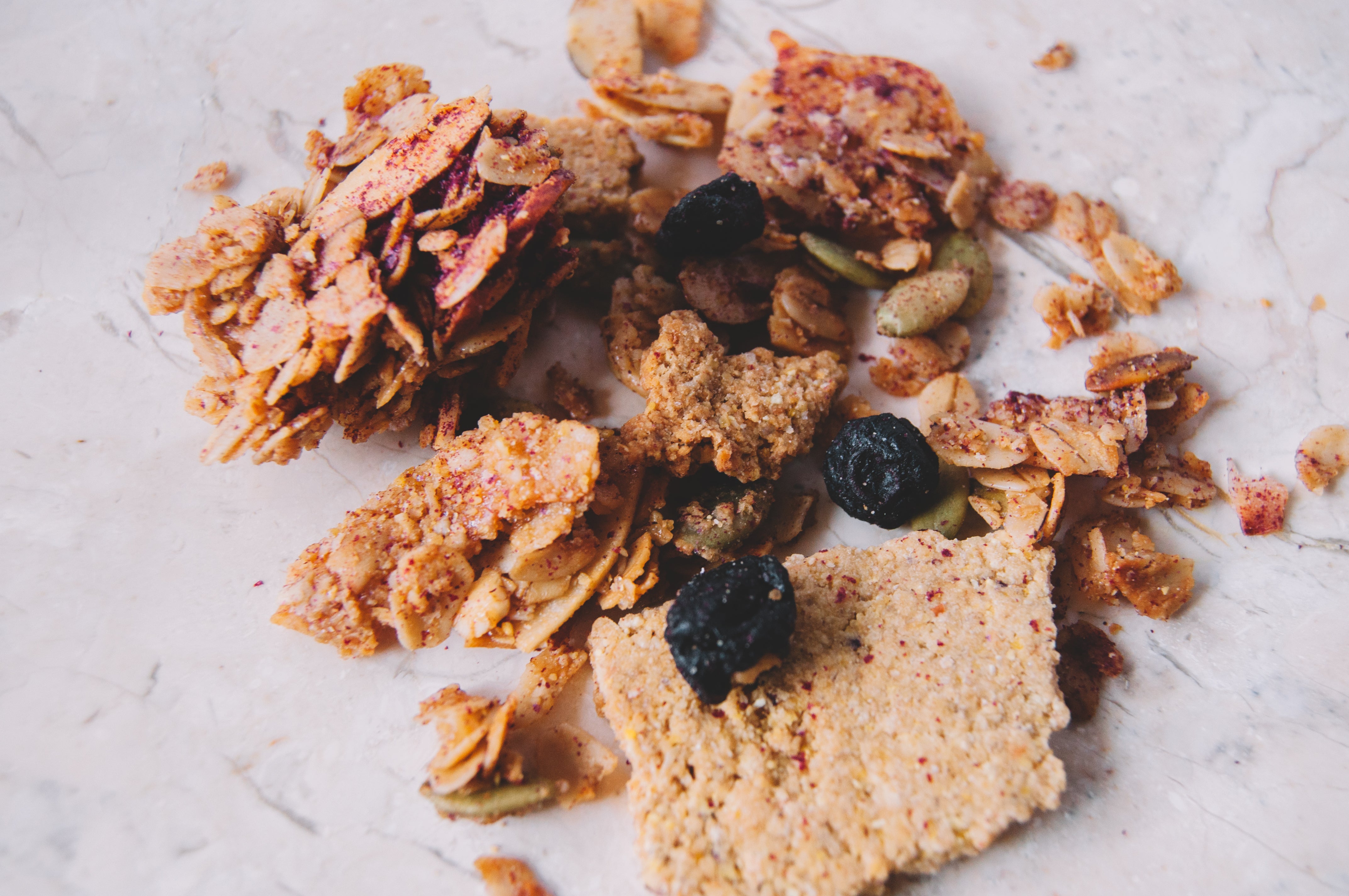 We never stop inventing.
We like to say granola is our artistic medium— through its canvas, we get to experiment and play with new ingredients. We create timeless classics, while introducing new and exciting flavors every season for you to enjoy.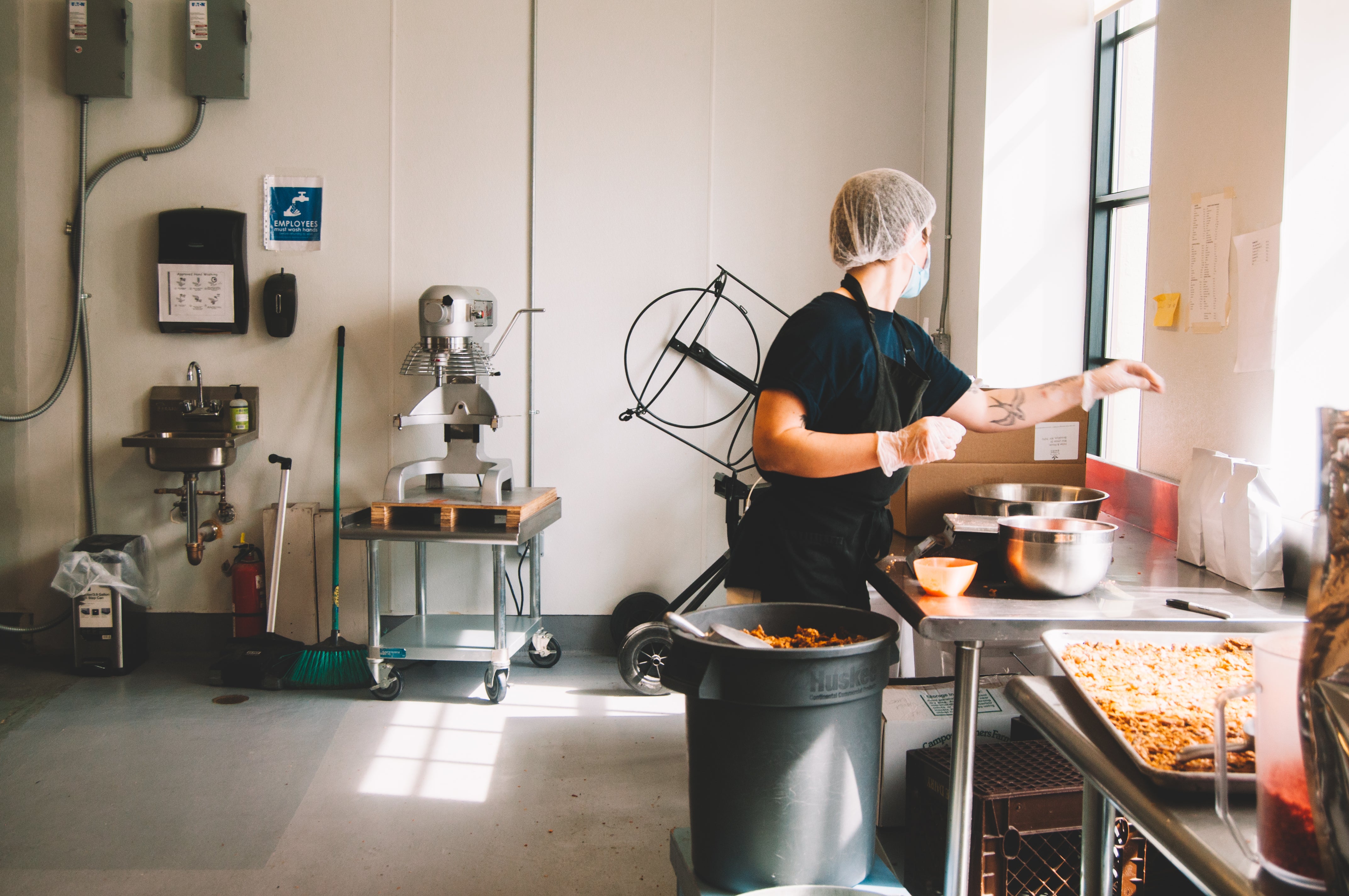 A tiny but mighty team
Since our early days, we've grown steadily. We're a close-knit team with a wonderful warehouse crew and a team of bakers!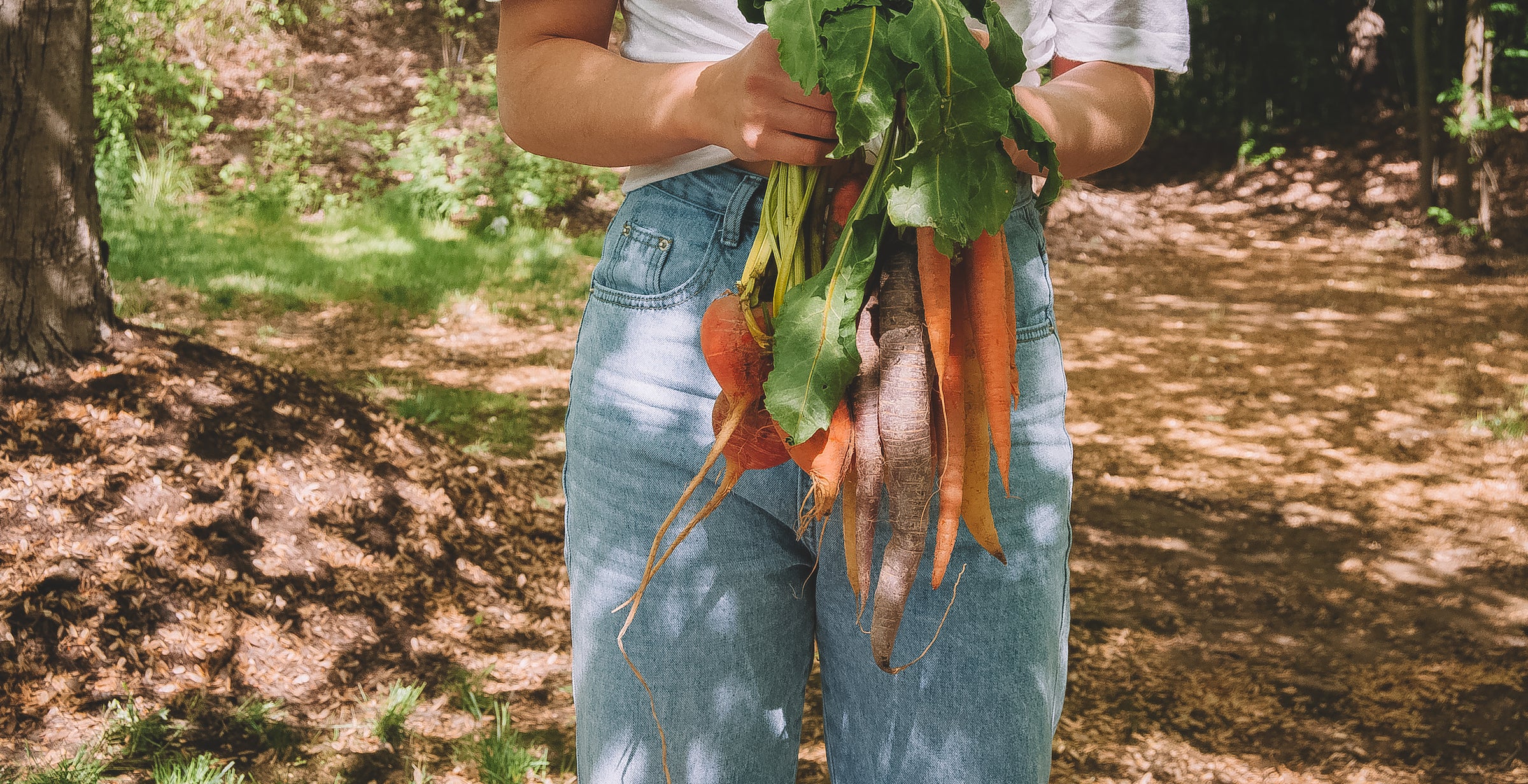 Jamie's Farm
Our granola is a reflection of our vibrant community and the shared passion we have for creating something truly exceptional. While we don't have a physical farm yet, we are working towards making that dream a reality ;)