Don't miss our Holiday Flavors.
Dark Chocolate with Hazelnut Butter and Pumpkin Pie Granola.
Shop Now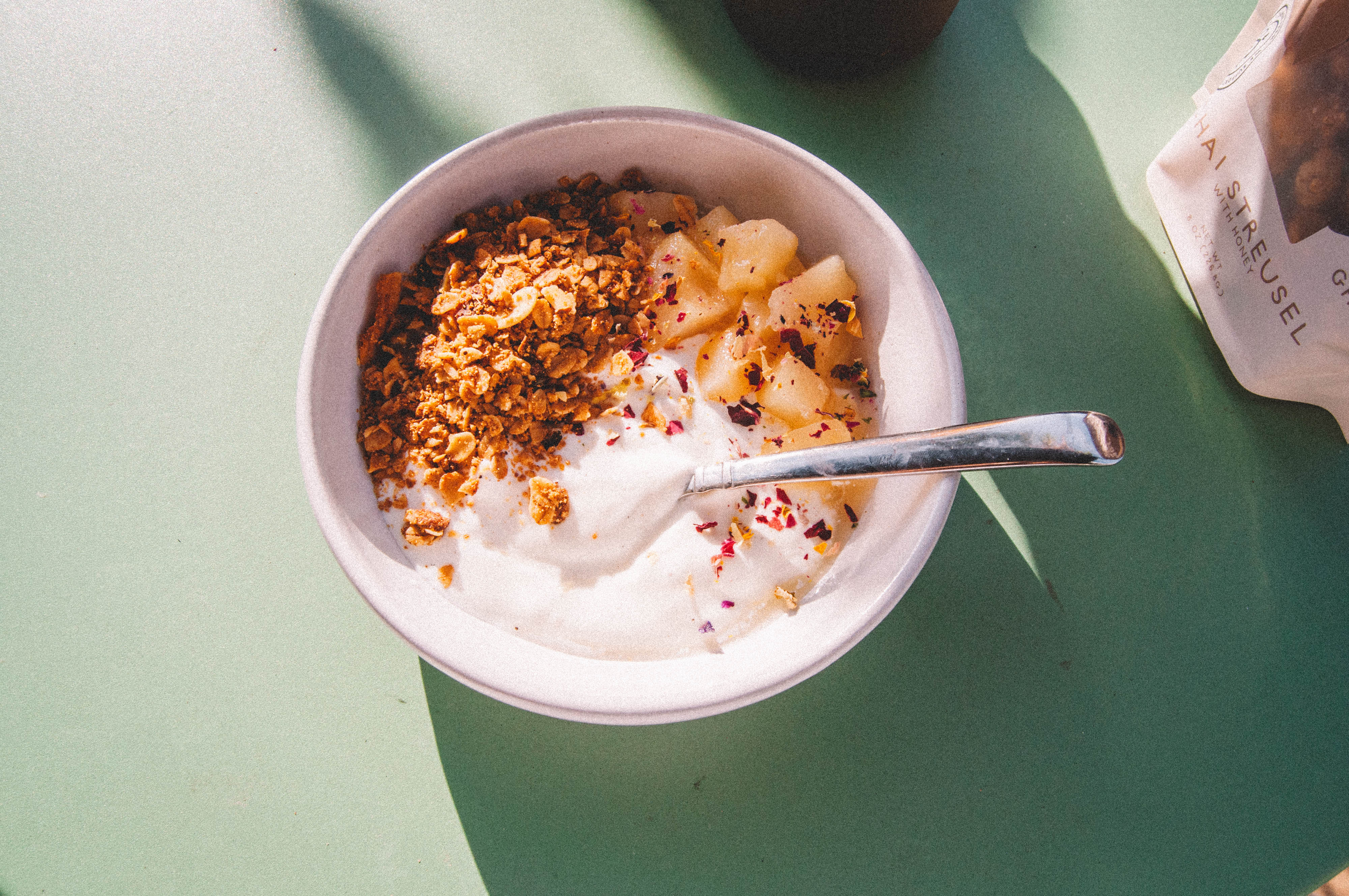 This is granola, elevated.
Our award-winning granolas are thoughtfully crafted for the most luxurious flavor profile and perfectly delicate texture, guaranteed to elevate your daily rituals.
Discover all our flavors.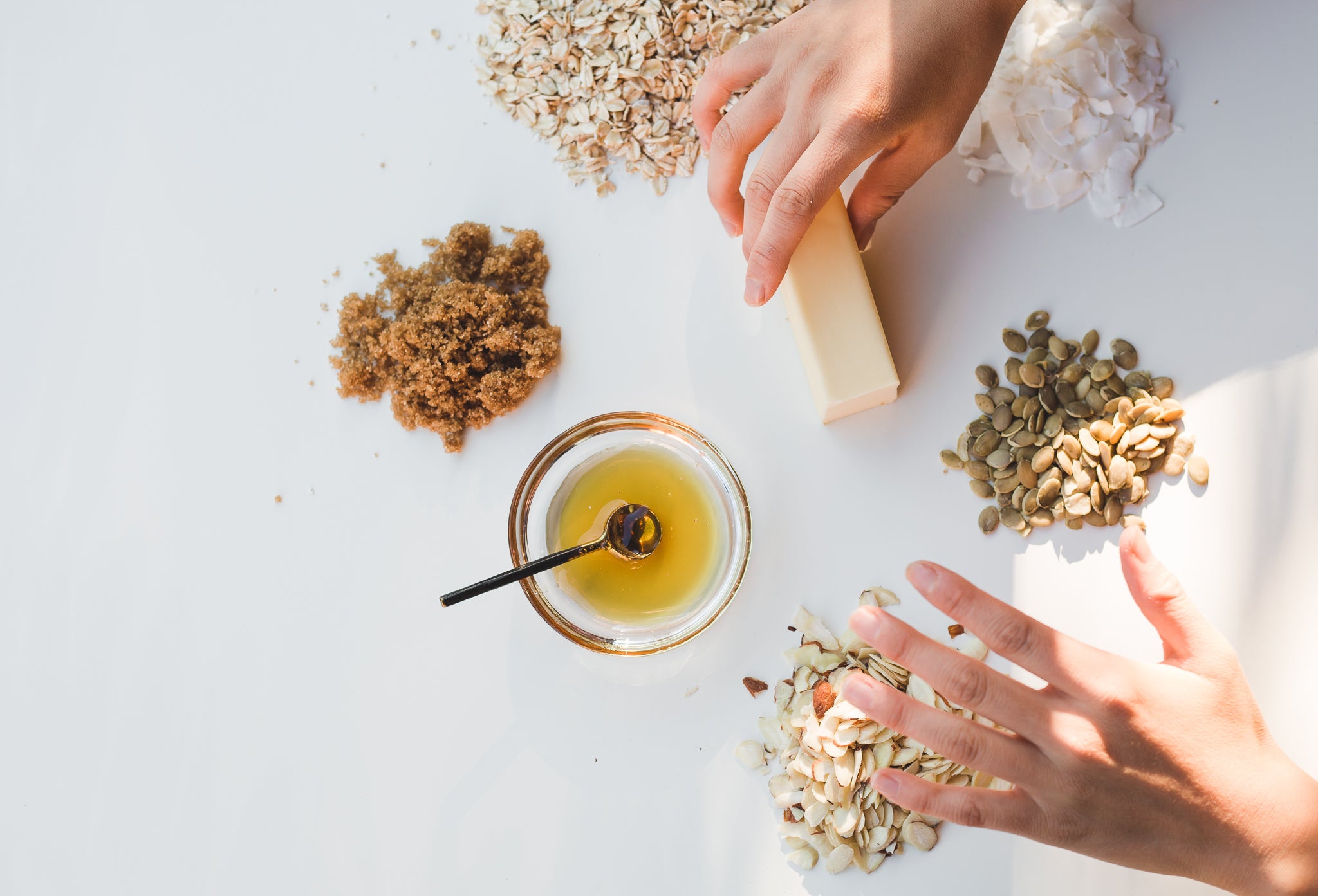 Made with the best ingredients.
We're all about using better-for-you fats. That's why we uniquely bake our granolas with ghee, a clarified butter high in Omega-3s. It's a premium ingredient that makes our granola better and more delicious than the rest.
Learn more about ghee.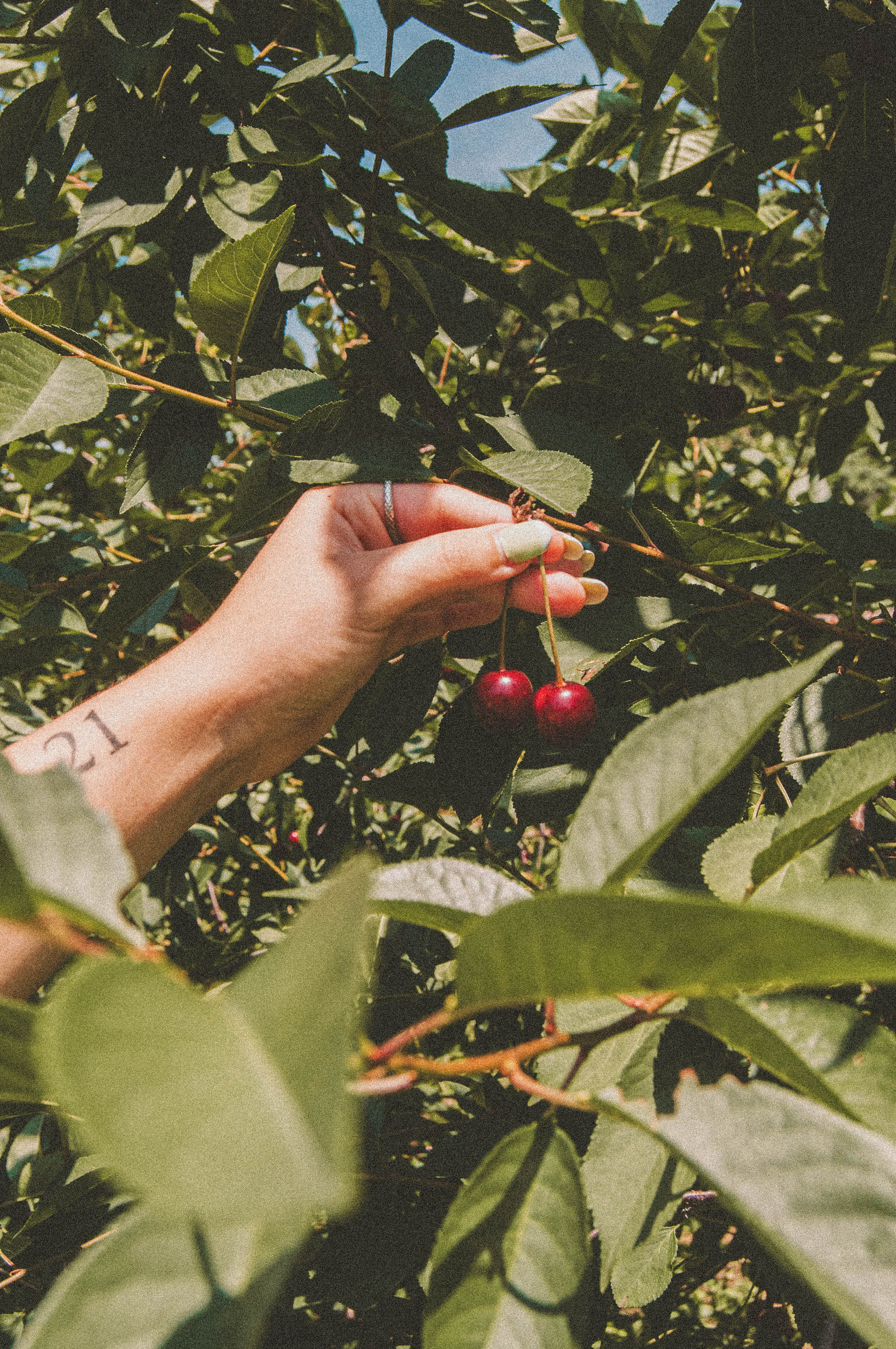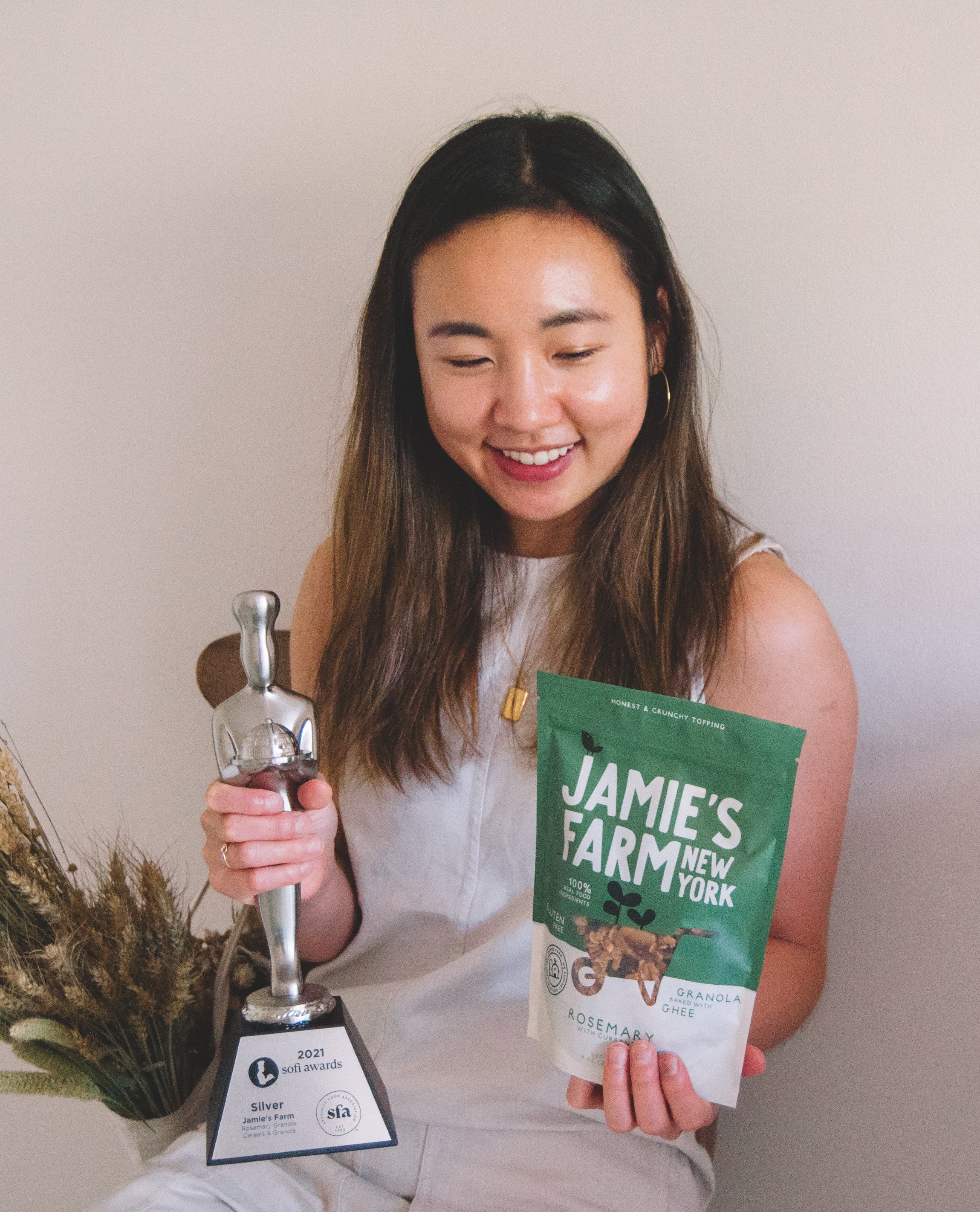 Our Farm Story
Jamie had been making granola for her friends and family since high school, seeking out unique ingredients and experimenting with new flavors.
Today, we're setting the standard for granola, each recipe crafted to elevate daily rituals into extraordinary moments.
Dig into our Recipes.
We've developed a collection of recipes using Jamie's Farm granola so you can get creative and inspired in the kitchen.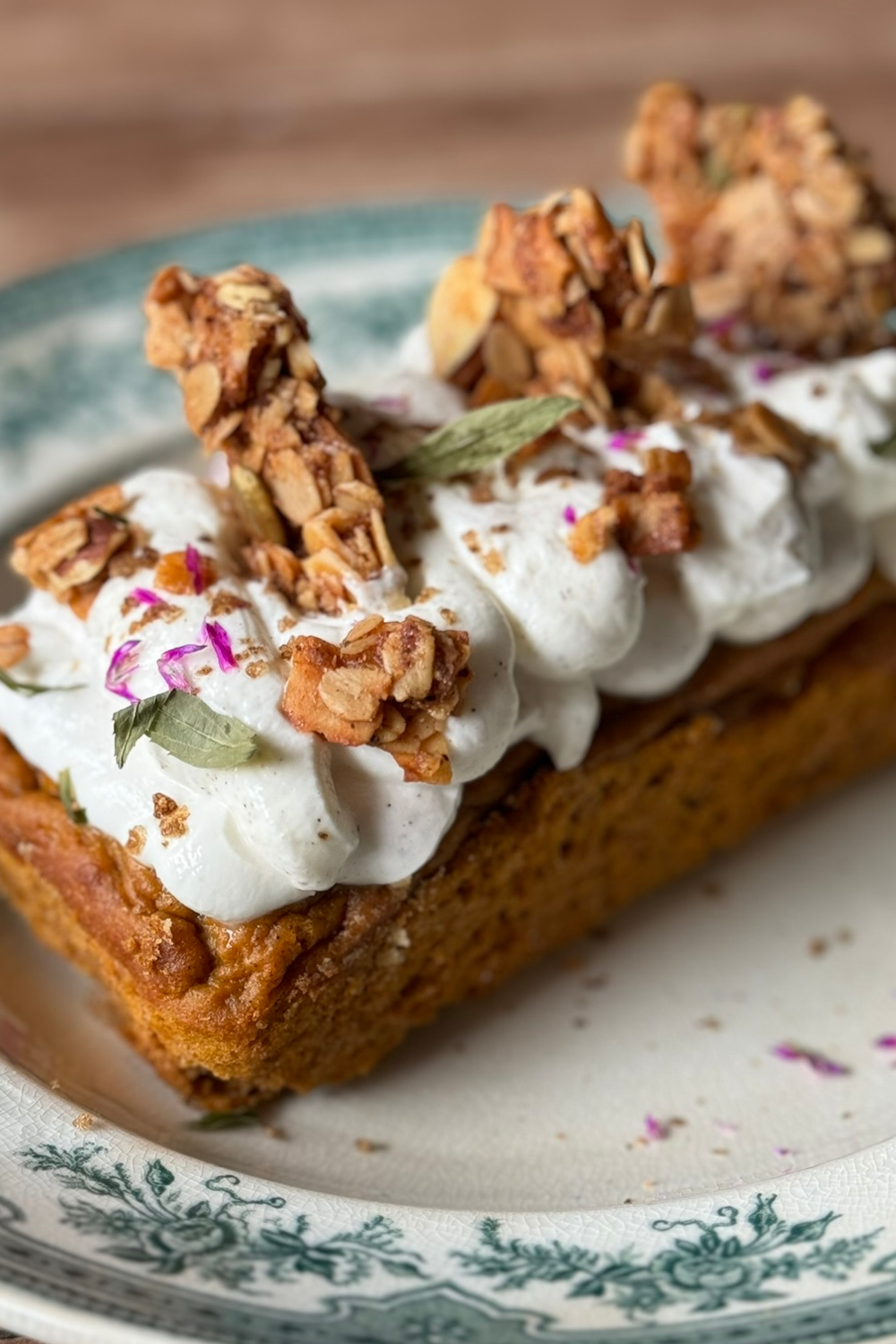 Cake for breakfast: this sweet potato cake is made with oat flour and gently sweetened with honey. To top it off, vanilla bean skyr and chai granola.
With a cookie-like crust and its unique spice mix, this is better than your American pie.
Order
We offer shipping within the continental United States for a flat rate of $8.99, or free shipping on orders over $65 (that's one case of granola!). For anyone who wants their granola quickly, we also offer express shipping for a flat rate of $18.99.

Shipping to Alaska or Hawaii is $20.

For our international customers, we offer shipping to Canada and the UK for a flat rate of $30, or free shipping on orders over $500.

As we are a small business (not Amazon), the cost of shipping is high. We appreciate your patience and understanding with the costs of running a small business and our shipping timelines!
It depends on where you are. Orders processed here will take 5-7 business days to arrive. Overseas deliveries can take anywhere from 7-16 days. Delivery details will be provided in your confirmation email.
Granola
Yes! Our granolas are all gluten-free, made with certified organic and gluten-free oats. Please note that our products are made in a facility that also processes wheat.
Ghee is a lactose-free clarified butter traditionally used in Indian and Ayurvedic cuisine. Ghee is incredible from a nutritional standpoint. It's a natural source of omega-3 fatty acids, CLA, Butyric acid, and vitamins A, K, D, and E, which can improve gut health and biochemistry. Read more here.
No. We use grass-fed ghee (clarified butter) and honey in our products.
Not yet. We value your opinions and feedback, so if this is something you'd like to see, give us a shout! hello@jamies-farm.com.