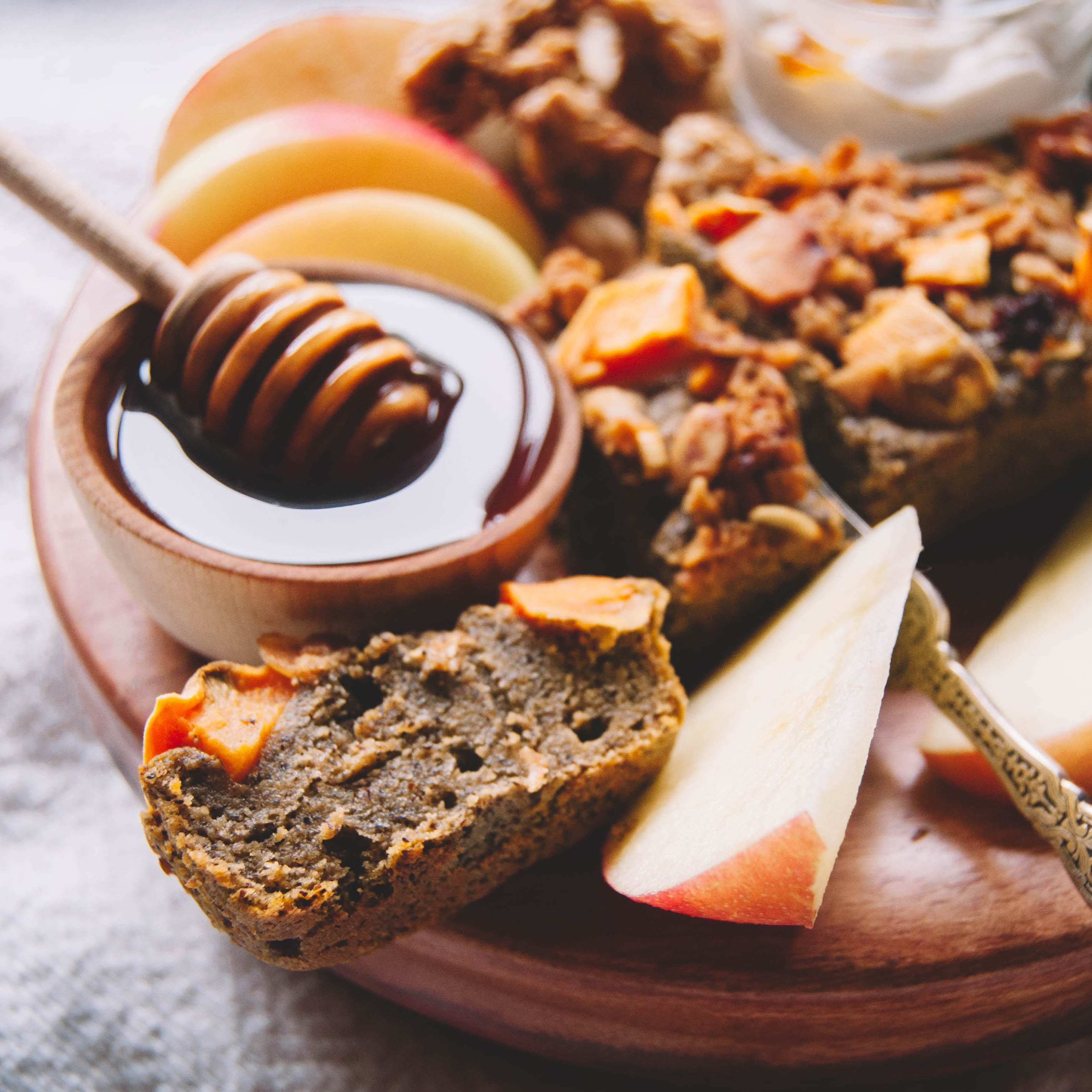 Sweet Potato Bread with Granola Crumble Topping
This sweet potato buckwheat mini loaf stays moist for days.
It's not too sweet - only subtly so from the natural sweetness of the sweet potatoes, and a touch of maple syrup. It gets its nuttiness from the buckwheat flour which complements our granola, used for a crunchy topping!⠀
Ingredients:
- 1 can of sweet potato purée
- 2 eggs
- 1/4 cup maple syrup
- 1/4 cup goat milk
- 1/4 cup extra virgin olive oil
- 1 tbsp bourbon 🥃
- 2 tsp baking powder
- 1/2 tsp baking soda
- pinch of salt, turmeric, black pepper, cinnamon, ginger, and Chinese five spice
- 1 cup buckwheat flour⠀
- bumble & butter rosemary or sweet potato granola⠀
- diced sweet potato ⠀
⠀
To make, preheat the oven to 375. Whisk the eggs with sweet potato purée, maple syrup, goat milk (or your milk of choice), olive oil, bourbon, baking powder + soda, salt, and spices.
Fold in the buckwheat flour. Once completely incorporated, pour into 1 large greased loaf pan – or 5 mini loaf pans like us. ⠀

Top with diced sweet potatoes + granola, then bake. We used our rosemary granola, but you can use any of our flavors. Imagine how good the sweet potato granola would be on this?⠀
⠀
Serve with cheese, honey, créme fraîche, quark, fresh apples, and the like! So delish as a snack or for breakfast.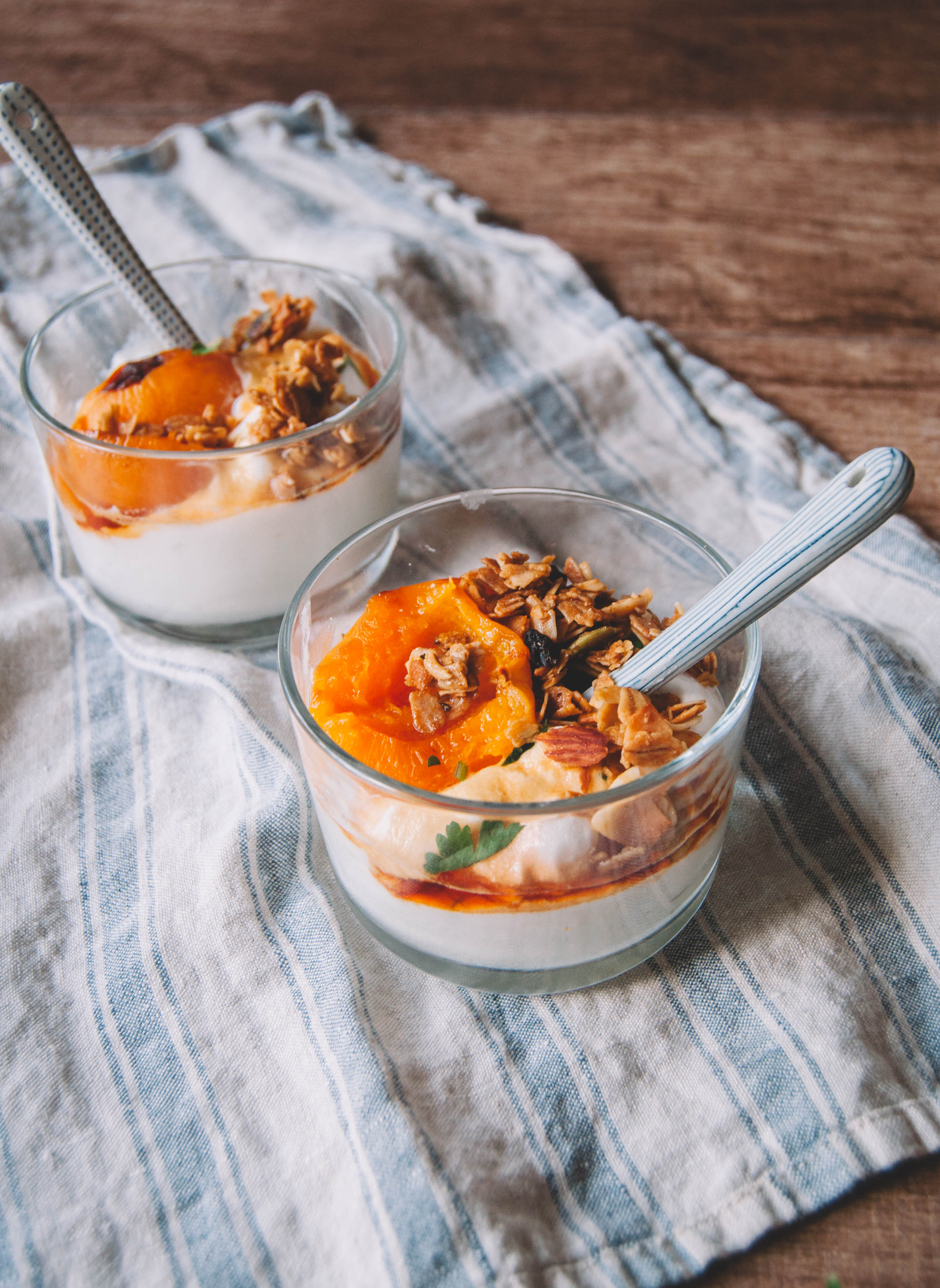 Breakfast
Yogurt. Mousse.  I experimented with this to give out at a pop-up event I did at a West Elm store in Albany, NY last week. One customer in the store said, "this is the best yogurt I've ever had!" ...
Read more