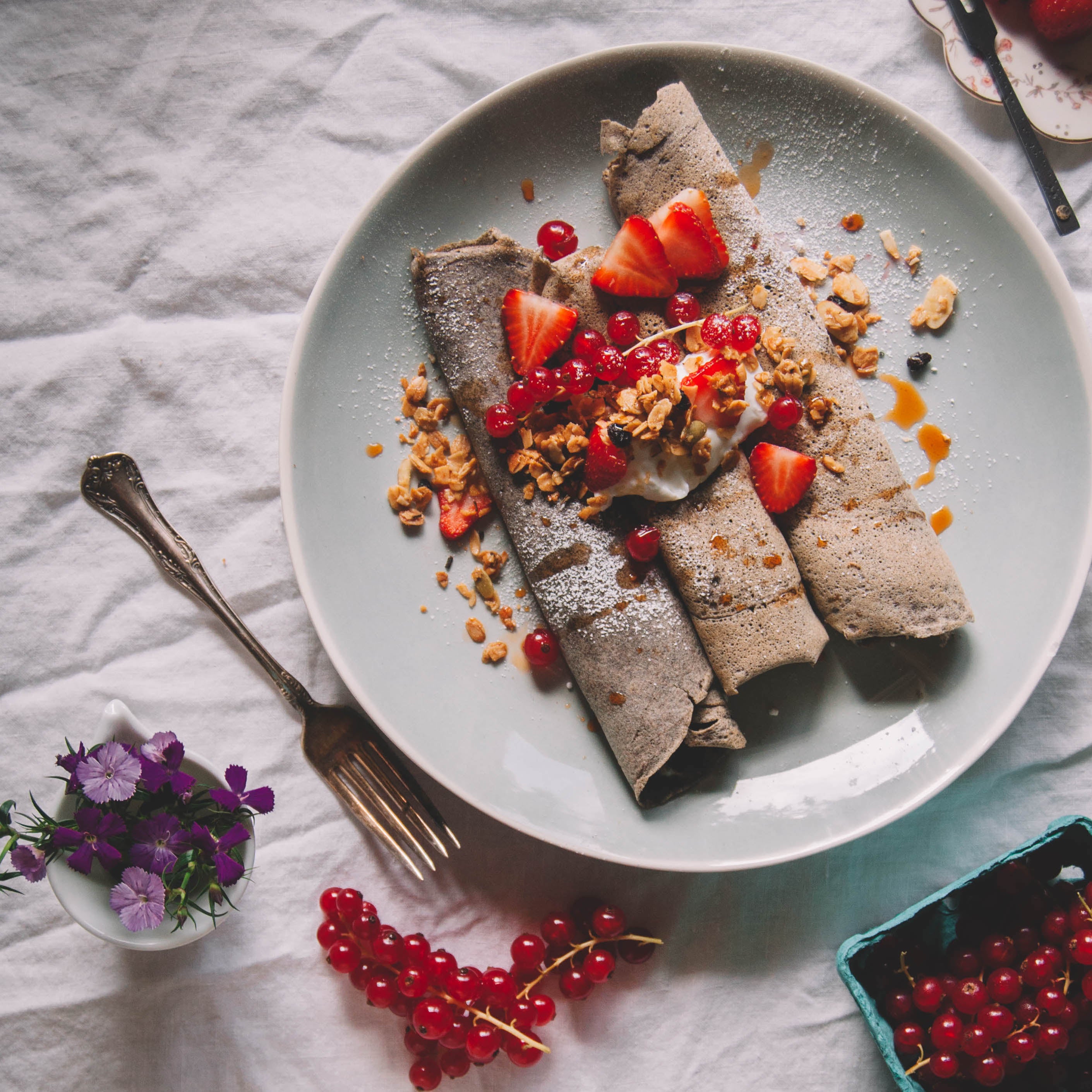 Summer Buckwheat Crepes
Makes 10-12 crepes
1 cup buckwheat flour
3/4 teaspoon salt
2 large eggs
1 cup milk of choice (we used almond)
1 tablespoon avocado oil or melted unsalted butter
1/4 to 1/2 cup water
Butter or oil for greasing pan
To serve:
1/2 cup Greek yogurt
1/2 tsp vanilla extract
Honey to taste
Dash of cinnamon
Powdered sugar
Sliced strawberries
Fresh currants
Mix the buckwheat flour, salt, eggs, milk, and oil/melted butter until thoroughly incorporated. Set aside and allow to rest in the refrigerator for two hours or overnight. When ready to make, thin the batter with the water, using less for thinner crepes or more for thicker crepes.
Mix greek yogurt with vanilla extract, honey, and cinnamon. You'll use this to fill the crepes, so feel free to adjust to your taste.
Heat a nonstick pan or crepe pan over medium-high heat, greasing if necessary. Pour the batter and swirl around the pan to evenly coat a thin layer. Cook the crepe for about 1-2 minutes until it lifts from the pan easily. Set aside.
To serve, add the greek yogurt mixture in the crepes, then roll. Top with more Greek yogurt and fresh fruit. Dust with powdered sugar, if desired. Don't forget the granola!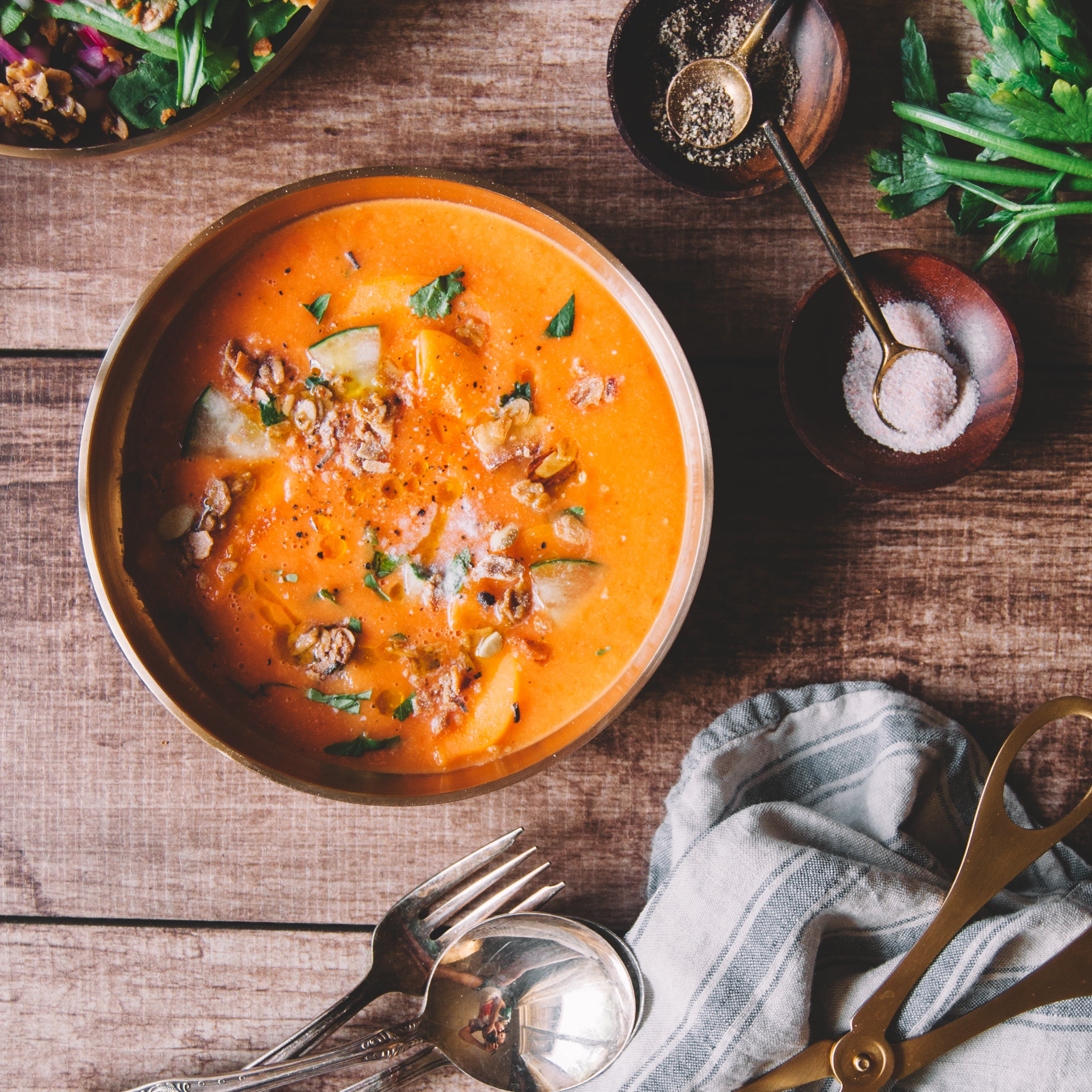 Savory
Our savory and sweet granola adds a delightful honeyed crunch to fresh peaches. Bright and acidic with a hint of spice.
Read more