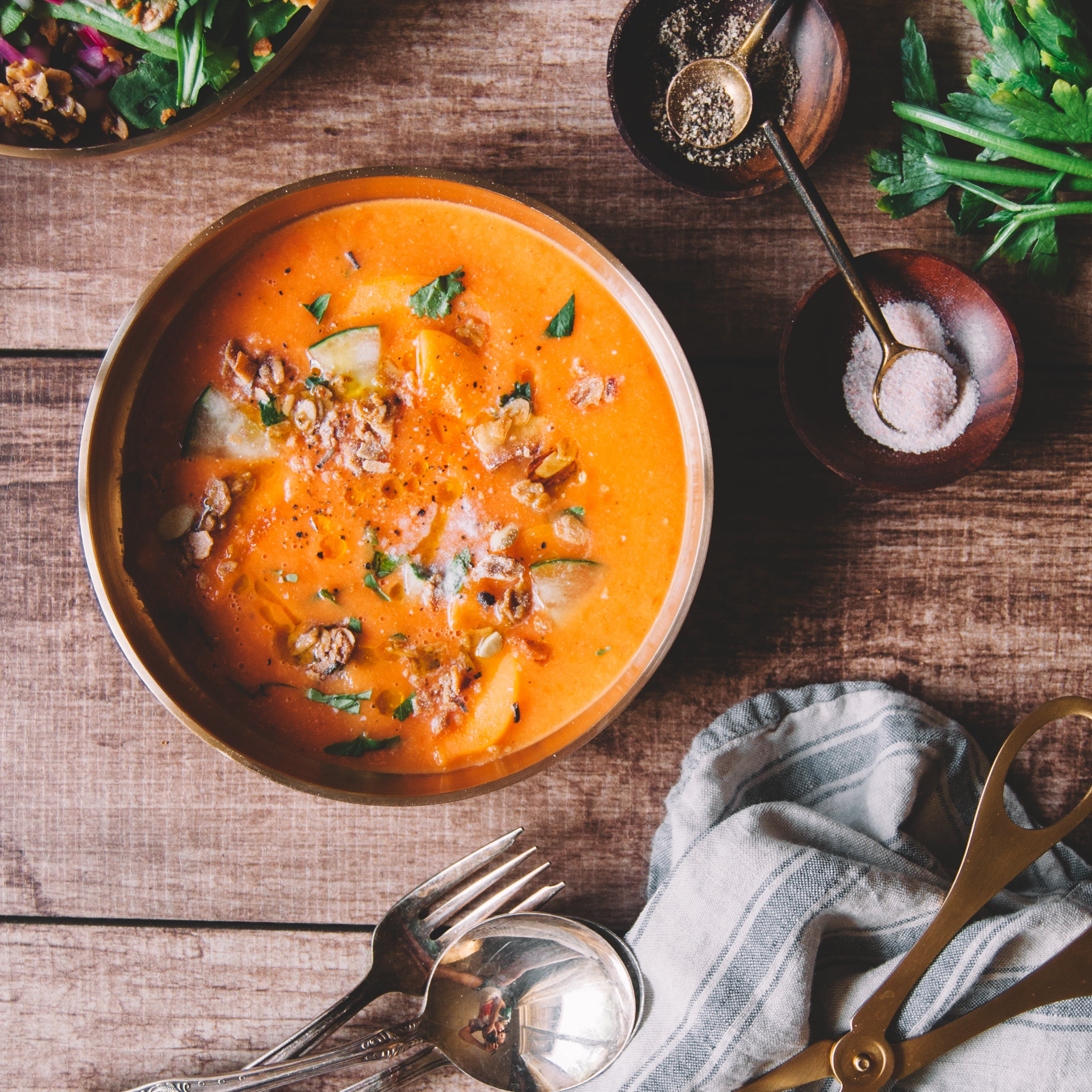 Peach Gazpacho with Granola
Gazpacho doesn't always need to be made with tomatoes. Our granola adds a delightful savory & honeyed crunch to the freshness of our summer peaches. Bright, acidic, a little sweet and savory with a hint of spice.
Ingredients

5 cups diced peaches
3/4 cup diced cucumber
1.5 cups diced red bell pepper
1 tsp thyme leaves
2 tbsp balsamic vinegar
1 tbsp extra virgin olive oil
2 tbsp tomato juice
1/2 tbsp hot sauce or tabasco
2 tsp minced garlic
Sea salt + freshly ground black pepper to taste

To garnish:

Quality, extra-virgin olive oil
Fresh mint leaves
Freshly ground black pepper
Thinly sliced peach & cucumber
Jamie's Farm Granola

In a bowl, toss all the ingredients for the gazpacho in a bowl. Cover with plastic wrap and let marinate at room temperature for an hour.

Puree the ingredients in a blender on high speed until very smooth. Taste and season with more salt or vinegar if necessary. Chill in the refrigerator until cold.

Serve in chilled bowls, garnishing with extra-virgin olive oil, basil leaves, freshly ground black pepper, and one of our granolas.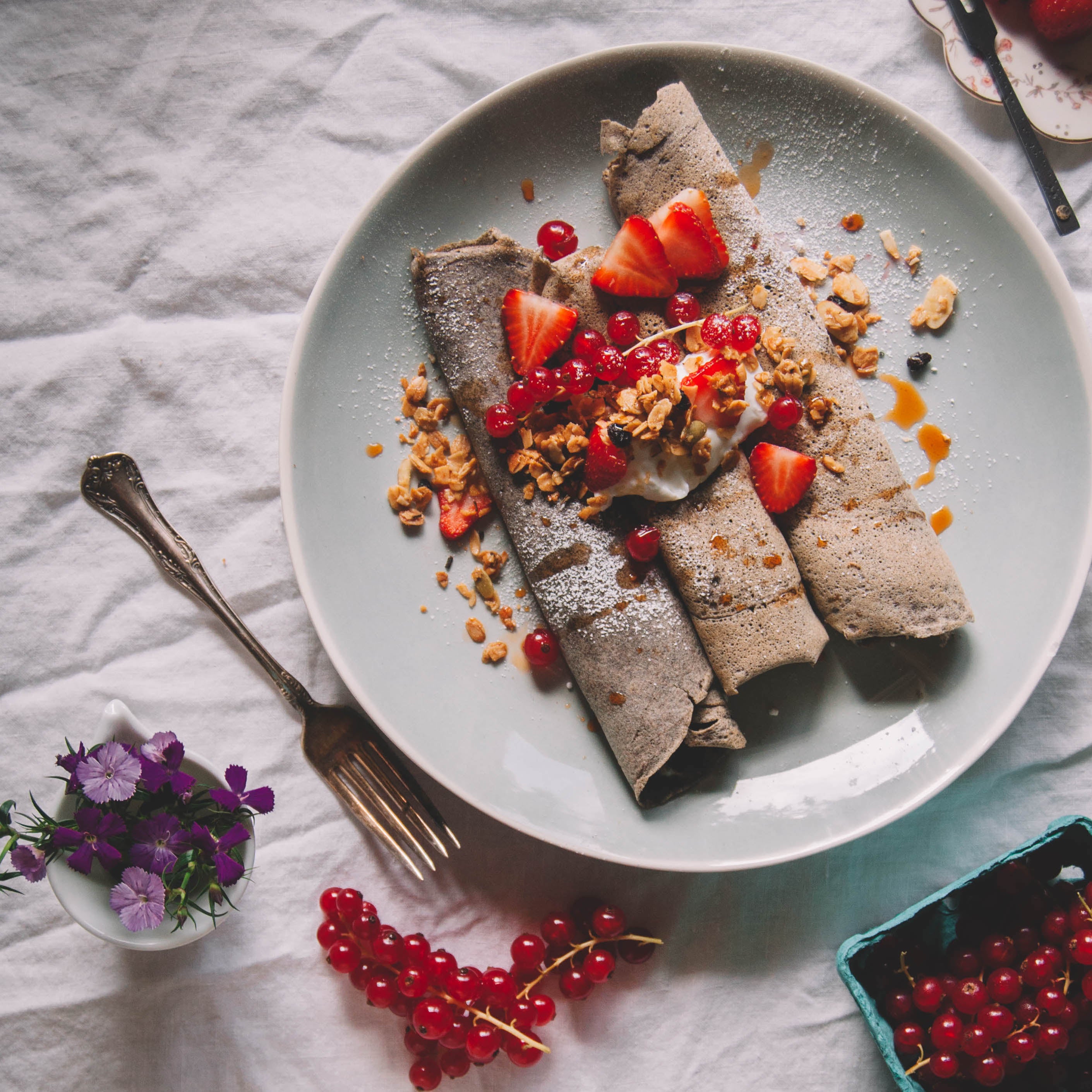 Simple and light, these buckwheat crepes filled with greek yogurt and topped with berries are the perfect late morning breakfast this summer.
Read more
Dessert
Making a Pear Crisp with Chai Pear Streusel Granola? You don't say... 🍐
Read more