Grilled Brown Butter Peaches with Crème Fraîche & Rosemary Granola
Serves 2-4
Ingredients:
4 tbsp butter

2 peaches, halved

Vermont Creamery vanilla bean crème fraîche to serve (or 8 oz crème fraîche mixed with seeds from 1/2 a vanilla bean split lengthwise)

Freshly chopped mint
In a saucepan, heat the butter over medium high heat until bubbling. Stir frequently, heating until butter is brown and smells fragrant and toasty. 
Place peaches on grill and brush with brown butter. Alternatively, you can place the halved peaches onto the saucepan used to brown butter. Grill or sear until the peaches have nice grill marks. 
Serve halved peaches with a dollop of vanilla bean crème fraîche, freshly chopped mint, and rosemary granola.
Have you seen the viral TikTok trend of butter boards? It's basically like a charcuterie board, but with copious amounts of butter swirled onto a wooden board with flakey salt, fruit preserves, fre...
Read more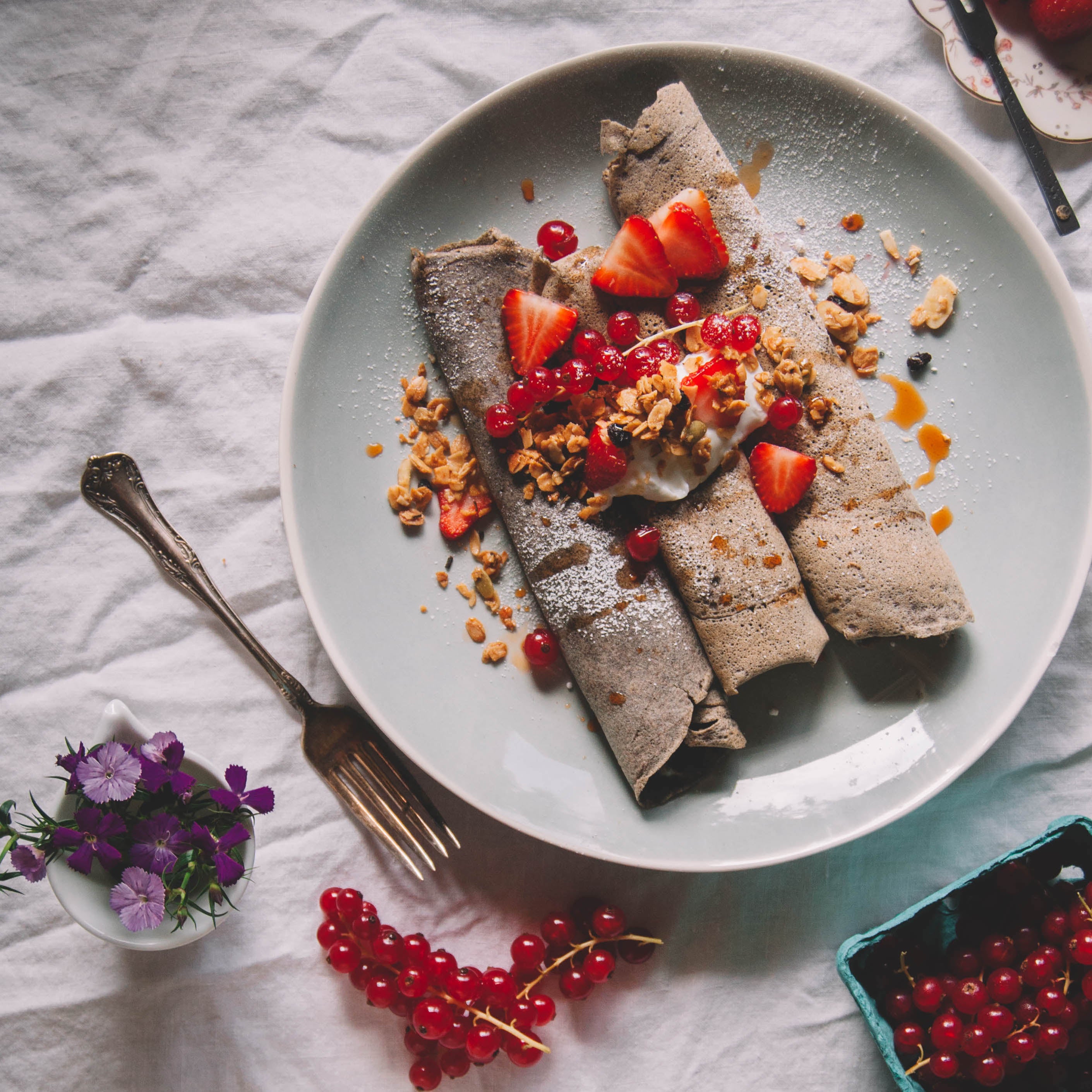 Simple and light, these buckwheat crepes filled with greek yogurt and topped with berries are the perfect late morning breakfast this summer.
Read more