Cornmeal Olive Oil Cake
Indulge in the harmonious blend of sweet and savory with this delectable honey-sweetened cornmeal olive oil cake. Topped with luscious whipped ricotta, a vibrant blueberry-lavender compote, and your favorite granola, this cake is a delight for the senses.
Ingredients:

For the Cornmeal Olive Oil Cake:

1 cup fine cornmeal
1 cup all-purpose flour
1 1/2 tsp baking powder
1/4 tsp salt
1/2 cup honey
1/2 cup extra virgin olive oil
1/2 cup whole milk
2 large eggs
1 tsp vanilla extract

For the Toppings:

1 cup fresh ricotta cheese
1 cup wild blueberries
1 tsp dried lavender buds
1/4 cup honey
Jamie's Farm Rosemary Granola
Sesame seeds for sprinkling
Flakey sea salt

 Instructions:

For the Cornmeal Olive Oil Cake:

Preheat your oven to 350°F (175°C). Grease and line a loaf cake pan with parchment paper.

In a bowl, combine the cornmeal, all-purpose flour, baking powder, and salt. Mix well and set aside.

In another bowl, whisk together the honey, extra virgin olive oil, milk, eggs, and vanilla extract until well combined.

Gradually add the dry ingredients to the wet ingredients, stirring until you have a smooth batter.

Pour the batter into the prepared loaf pan. Sprinkle sesame seeds over the top for a delightful crunch.

Bake for approximately 30-35 minutes, or until a toothpick inserted into the center comes out clean. Allow the cake to cool completely.

For the Blueberry-Lavender Compote:

In a small saucepan, combine the wild blueberries, dried lavender buds, and honey.

Cook over low heat, stirring occasionally, until the mixture thickens and the blueberries burst open, which should take about 10-15 minutes. Remove from heat and let it cool.

Assembling:

Once the cornmeal olive oil cake has cooled, remove it from the loaf pan and slice.

In a bowl, whip the fresh ricotta cheese until smooth and creamy. To serve, pipe or spoon a generous dollop of whipped ricotta over each slice of cornmeal olive oil cake. Drizzle the blueberry-lavender compote over the ricotta.

Finish by sprinkling your favorite Jamie's Farm granola over the top and adding a pinch of flakey sea salt for an extra burst of flavor.

Serve immediately and enjoy!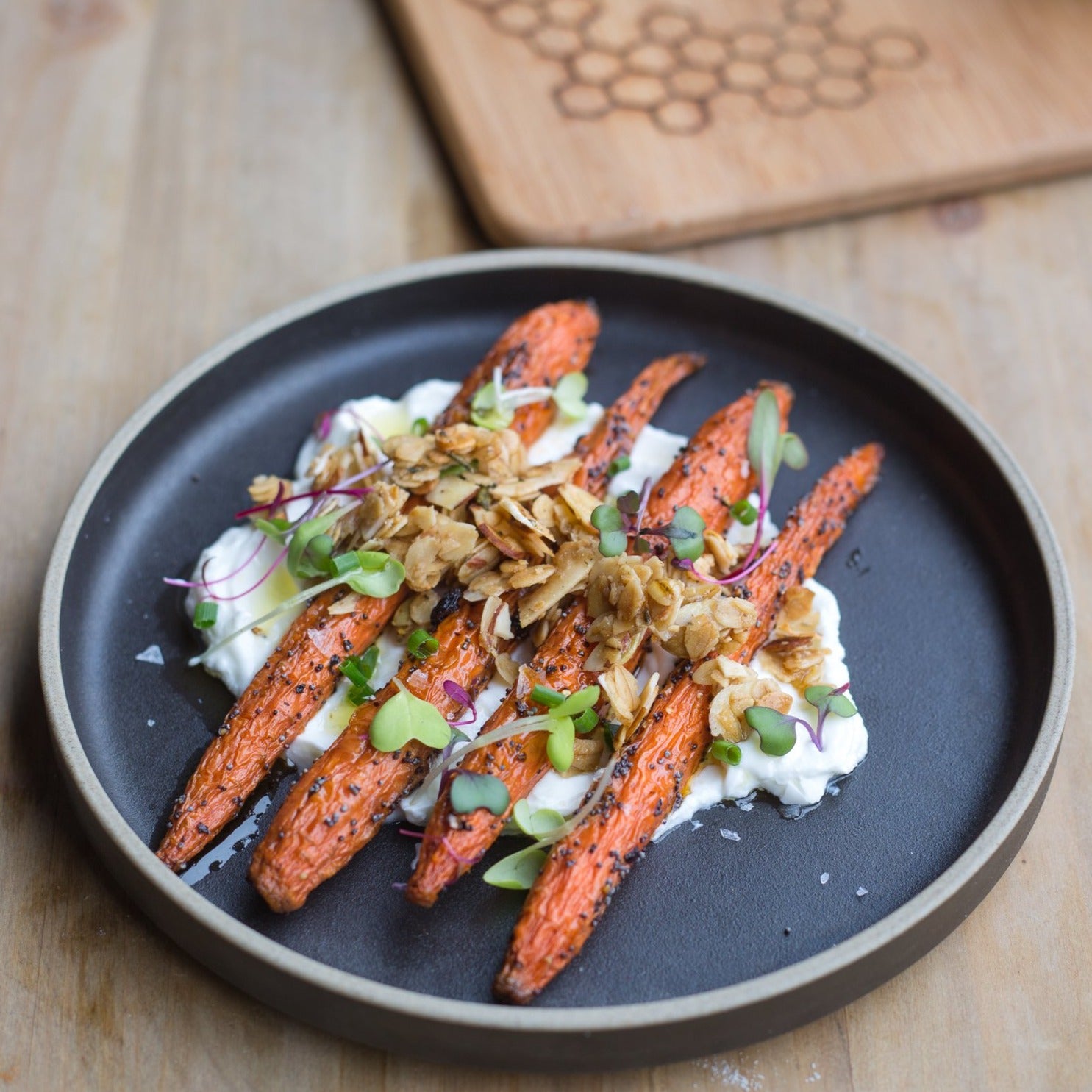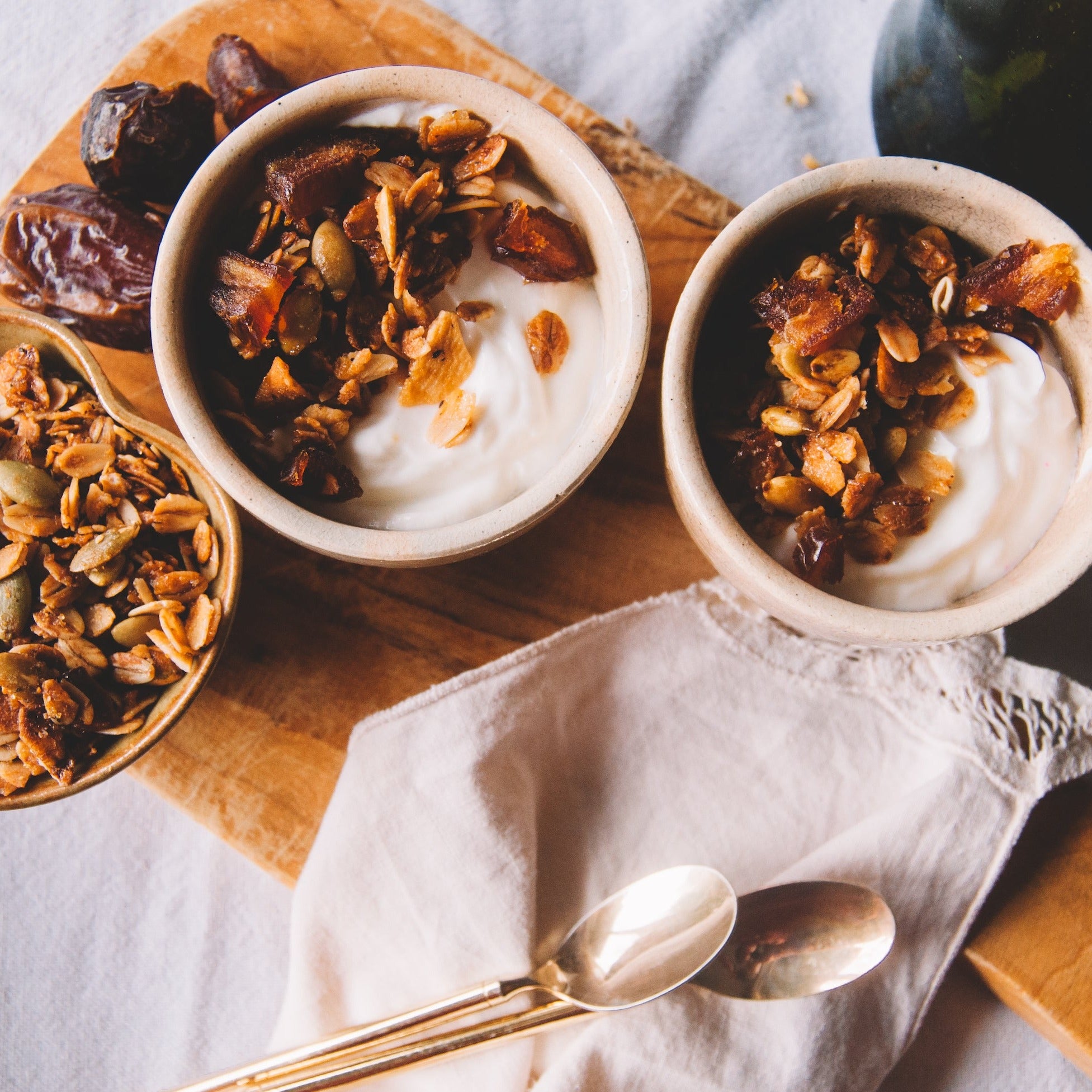 Sale price

$12.00
Regular price
(/)
---
This award-winning blend gets fresh rosemary infused into its ghee & honey base, adding a depth of flavor. Paired with sweet currants for layers of flavor.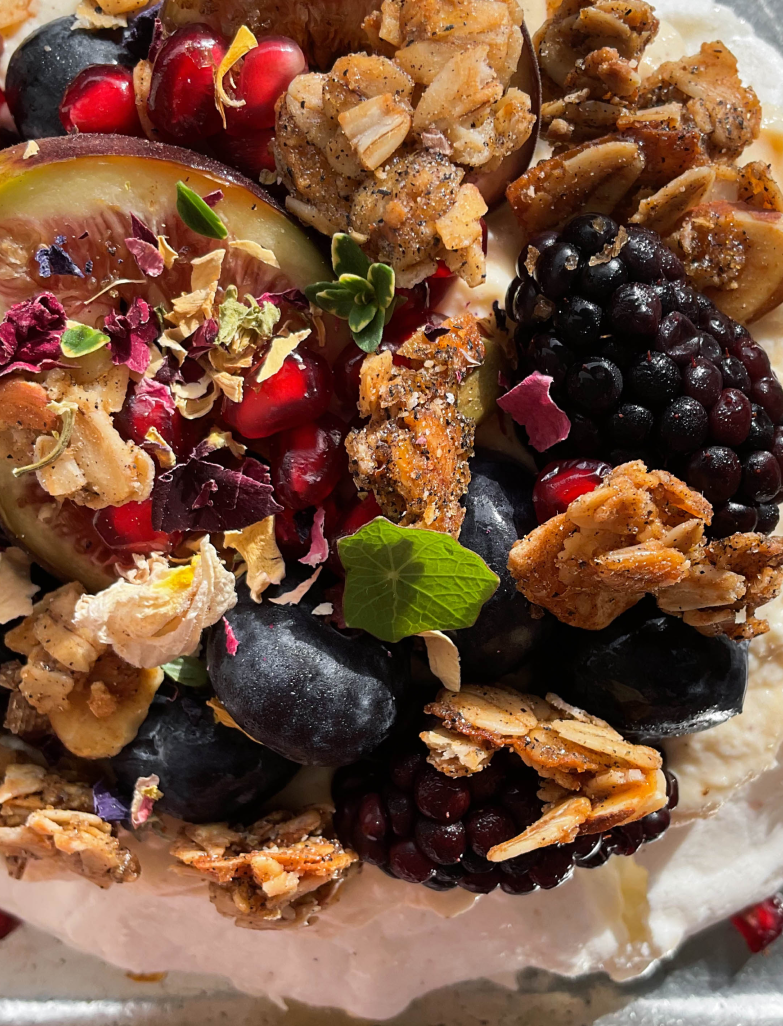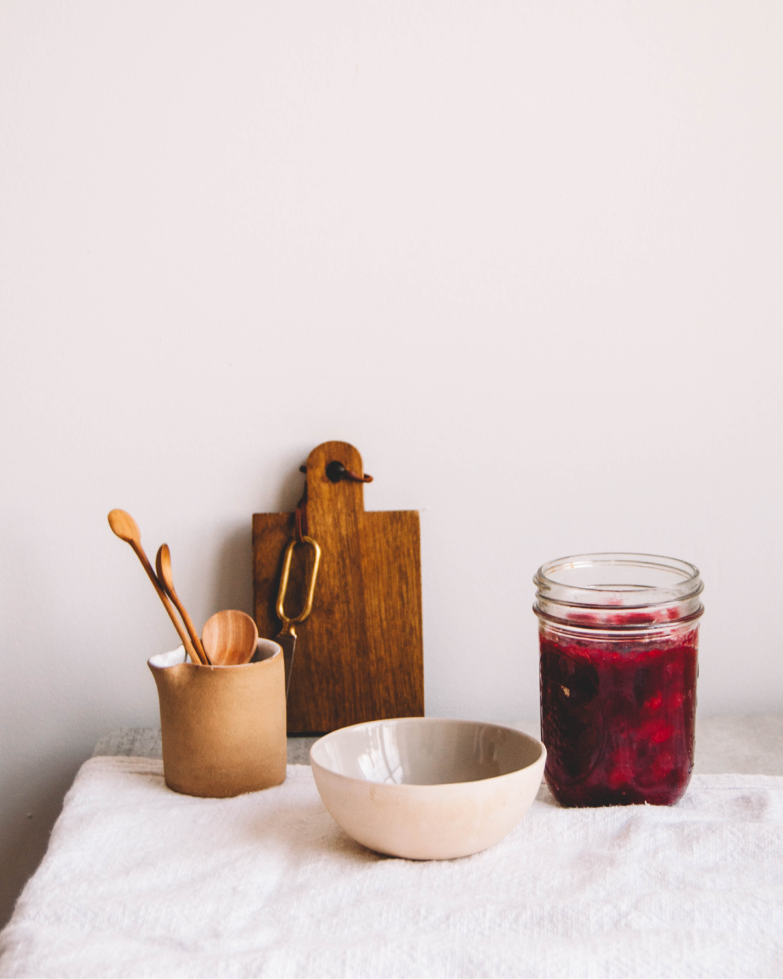 Yogurt with Cranberry Sauce & Granola
Need a simple cranberry sauce recipe, or have leftovers from Thanksgiving? Swirl it into some plain yogurt and serve with plenty of granola for a delicious breakfast after the festivities. Ingre...
Read more