Pavlova with Fruit, Whipped Cream Cheese & Granola
This pavlova is a masterpiece of textures and tastes, featuring a crisp meringue base, luscious whipped cream cheese infused with vanilla bean and caramel sauce, and a cornucopia of colorful, fresh toppings. From the juicy sweetness of figs to the zing of pomegranate aerials and the delightful crunch of Jamie's Farm Granola, every bite is a journey through flavor and texture.
We made mini ones (pictured below), but also a large 8-9 inch pavlova.
| | |
| --- | --- |
| | |
Ingredients:

For the Meringue:

6 large egg whites (around 220g)
1.5 cups superfine sugar
1 tsp cream of tartar
1 tsp ground vanilla beans
2 tbsp cornstarch

For the Whipped Cream Cheese:

8 oz cream cheese, softened
1 cup heavy cream
1 vanilla bean, seeds scraped
1 tbsp caramel sauce (we use Ardent Homesteader)

Toppings:

Fresh figs, sliced
Pomegranate aerials
Blueberries
Blackberries
Licorice Salt, or your preferred sea salt
Lemon thyme leaves
Nasturtium petals
Jamie's Farm Granola

Instructions:

Meringue Base:

Preheat your oven to 300°F (150°C). Line a baking sheet with parchment paper.
In a clean, dry bowl, whip the egg whites with the cream of tartar until they form stiff peaks.
Gradually add the sugar while continuing to beat the egg whites.
Once the meringue is glossy and holds its shape, gently fold in the vanilla, and cornstarch.
Spoon the meringue onto the prepared baking sheet with an 8 inch circle traced on it, forming your desired shape with a slight well in the center.
As soon as you put the meringue into the oven, change the temperature to 212

°F. Low and slow will cook it evenly and prevent it from cracking.

Bake for 1 hour or until the meringue is crisp on the outside and soft on the inside. Let it cool in the oven with the door slightly ajar. 

Whipped Cream Cheese:

In a mixing bowl, combine the softened cream cheese, heavy cream, vanilla bean seeds, and caramel sauce.
Whip until the mixture is light, fluffy, and well combined.

Assemble:

Gently transfer the cooled meringue base to your serving plate. Make sure that the meringue is cooled COMPLETELY, otherwise it will melt the cream.
Spread the whipped cream cheese mixture over the meringue, filling the well in the center.

Toppings:

Artfully arrange the fresh fig slices, pomegranate aerials, blueberries, and blackberries on top of the whipped cream cheese.
Sprinkle with edible flowers, licorice salt, lemon thyme leaves, and nasturtium petals.
For the grand finale, generously sprinkle Jamie's Farm Granola over the pavlova - serve, and enjoy!

This pavlova is best served immediately to maintain the perfect balance of crispy meringue, creamy filling, and vibrant toppings.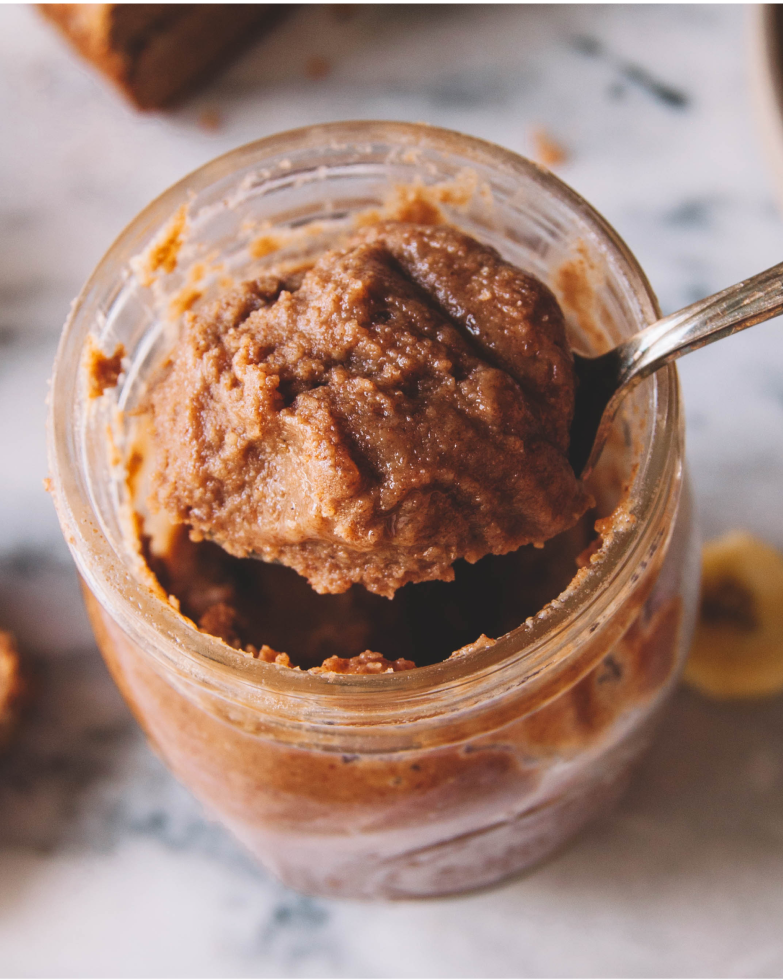 How to make Granola Oat Butter
 Granola butter is a versatile and delightful addition to your breakfast table. Creamy, nutty, and packed with wholesome ingredients, it's the perfect spread for your morning toast, a dip for fres...
Read more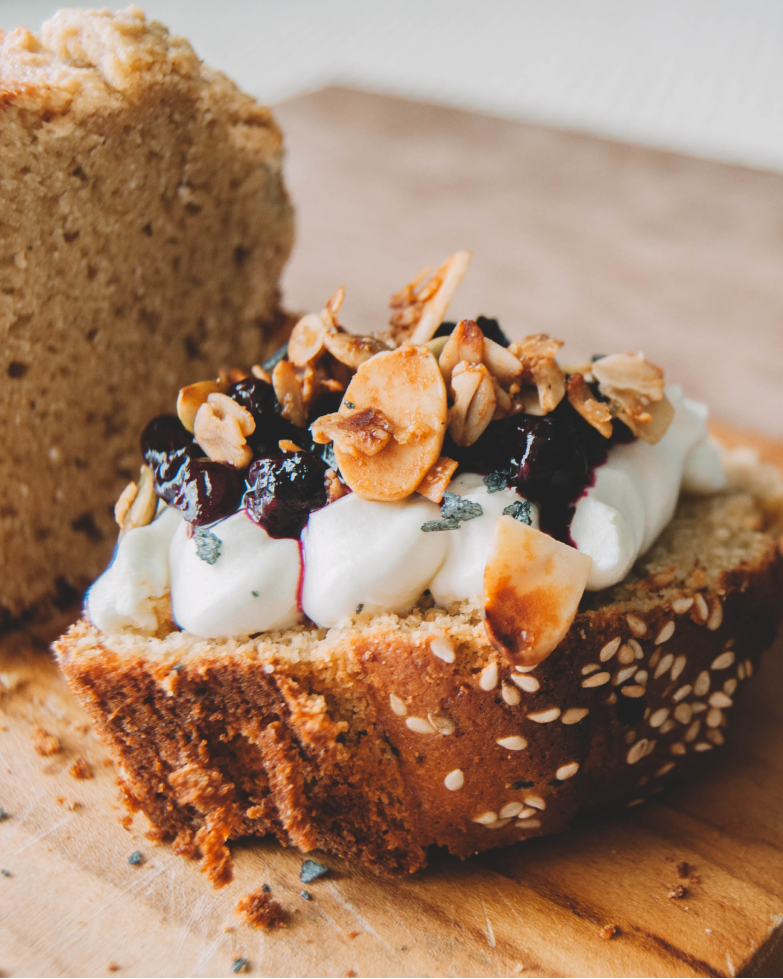 Topped with luscious whipped ricotta, a vibrant blueberry-lavender compote, and your favorite granola, this cake is a delight for the senses.
Read more