Yogurt with Cranberry Sauce & Granola
Need a simple cranberry sauce recipe, or have leftovers from Thanksgiving? Swirl it into some plain yogurt and serve with plenty of granola for a delicious breakfast after the festivities.
Ingredients:
1 12-oz. bag cranberries (fresh or frozen)
¾ cup sugar
1 Tbsp. orange zest
1 cup of water
Sea Salt
Yogurt
Jamie's Farm Granola
Instructions: 
Combine cranberries, sugar, orange zest, salt, and water in a medium saucepan. 
Bring to a boil over medium heat until the cranberries start to pop and get jammy. Cook and stir frequently, about 10 minutes.
Turn heat off and let cranberry sauce cool to room temperature.
Serve yogurt with cranberry sauce and granola of choice.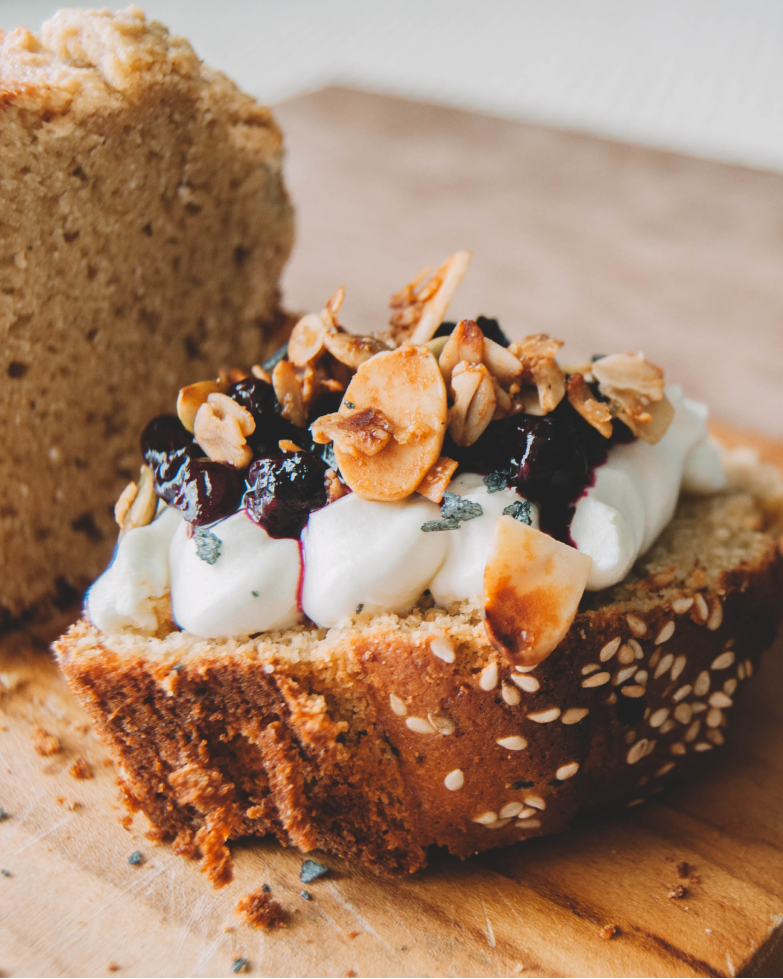 Topped with luscious whipped ricotta, a vibrant blueberry-lavender compote, and your favorite granola, this cake is a delight for the senses.
Read more
With a cookie-like crust and its unique spice mix, this is better than your American pie.
Read more