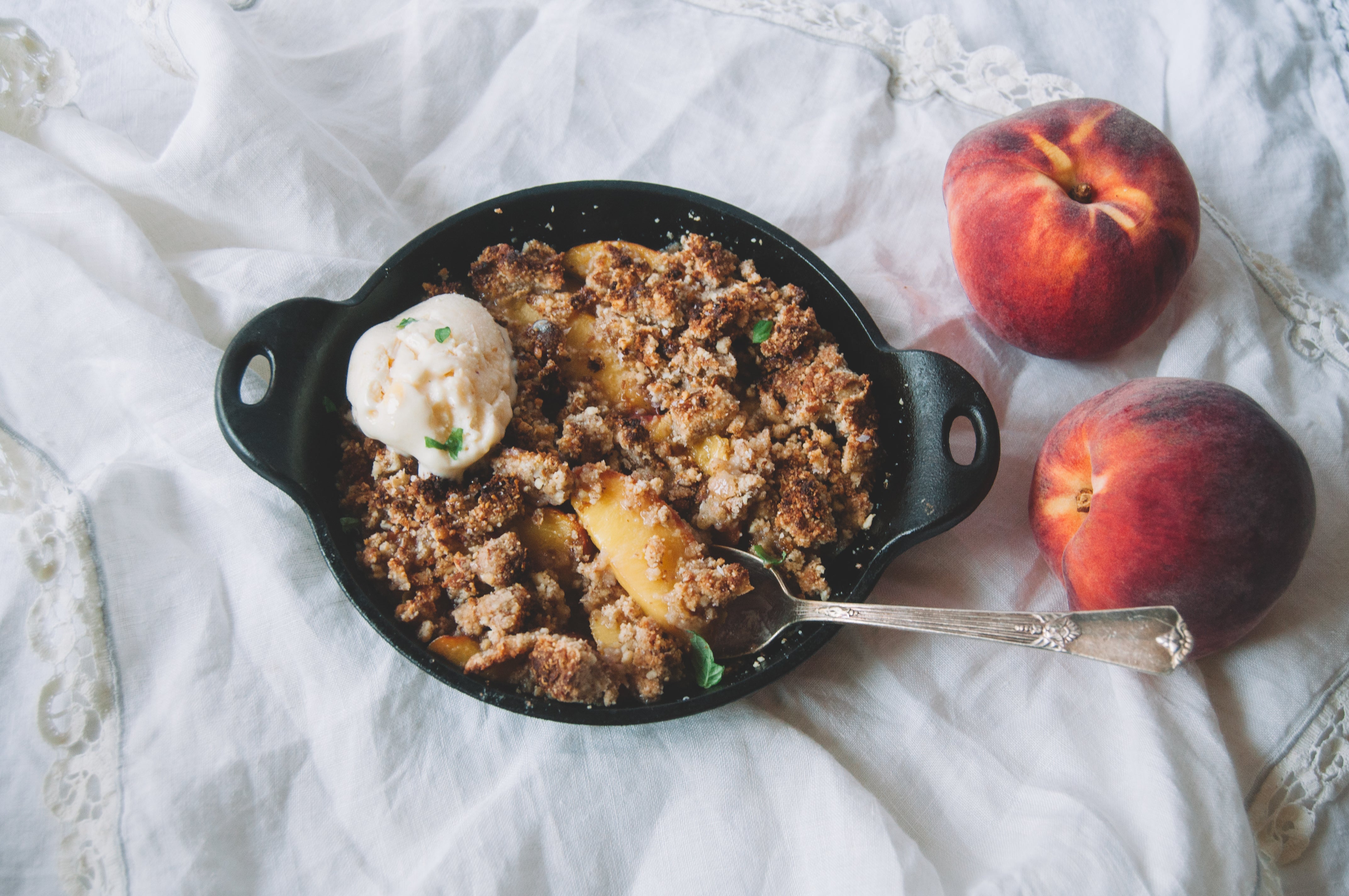 Peach Cobbler with Granola Topping
We just released our 2 summer seasonal granolas, Peach Ginger Cobbler and Blueberry Cornbread. This peach ginger cobbler recipe highlights fresh, juicy summer peaches with a nice spiciness coming from the ginger, and a crunchy topping. You can use any of our granolas as the crumble topping, but we highly recommend the peach ginger cobbler granola while it's in season.
Ingredients:

4 c fresh peaches, peeled and sliced
3 tbsp honey
1 tbsp lemon juice
2 tsp fresh ginger, peeled and grated
½ tsp cinnamon
Jamie's Farm granola
Ice cream to serve

Recipe:

Preheat oven to 375°F. Place peach slices in a large bowl. Add honey, lemon juice, ginger and cinnamon and toss well to coat fruit. Allow to sit for 5 minutes.

Lay peach slices evenly in a greased cast iron skillet or baking dish. Add Jamie's Farm granola on top and bake 30 minutes or until top is golden brown. Serve warm with ice cream.