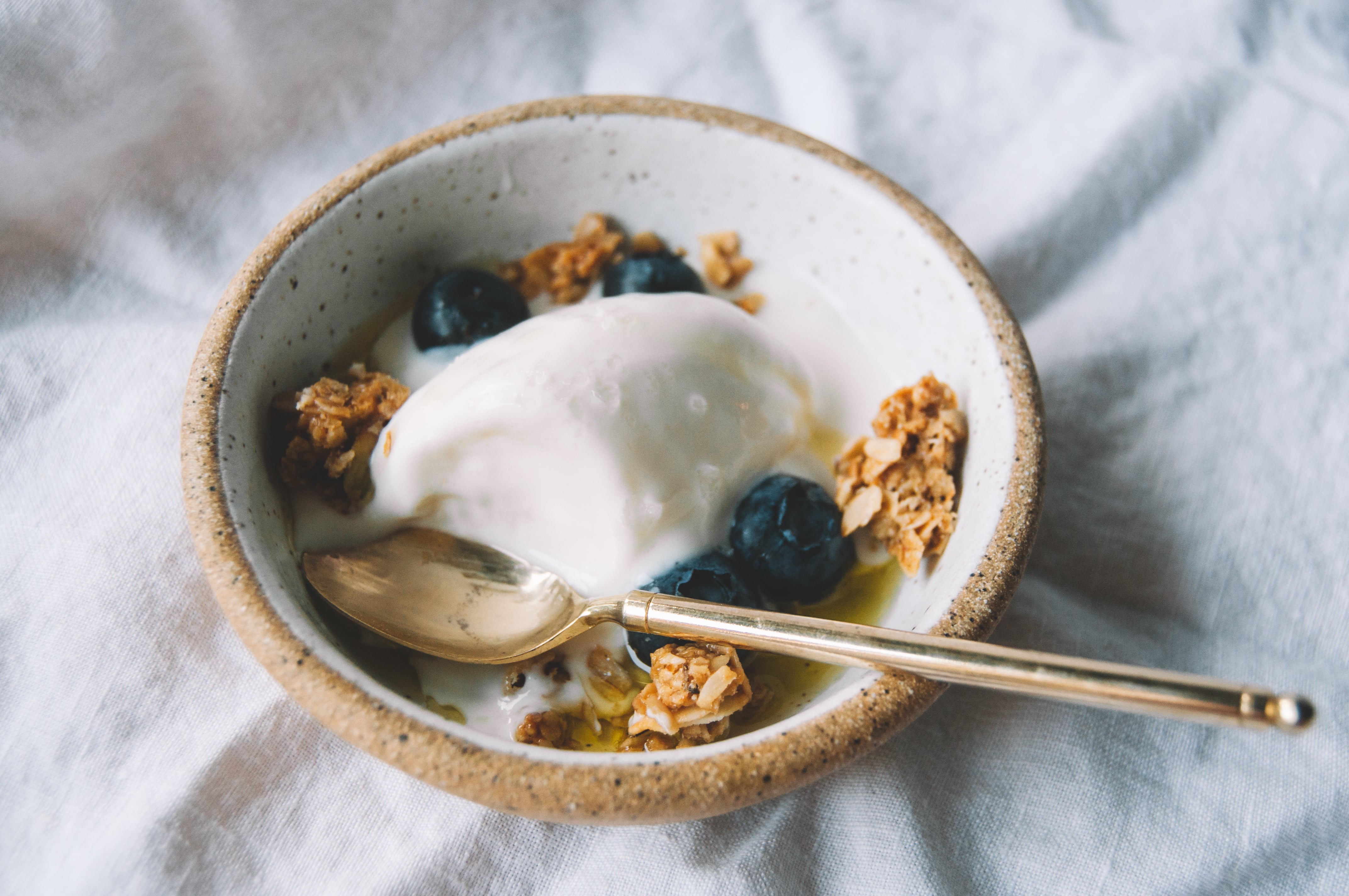 honey sea salt frozen yogurt with rosemary granola
Our Rosemary Granola adds an elegant touch to this frozen greek yogurt lightly sweetened with floral honey. Finished off with a touch of sea salt for balanced flavor.
Ingredients

2 cups Greek yogurt
1/4 cup Honey
1/4 cup milk of choice
2 tbsp extra virgin olive oil
1 tsp Vanilla extract
A pinch of Sea Salt
Jamie's Farm Rosemary granola to serve

 Preparation

Freeze your ice cream maker bowl overnight. 

In a bowl, mix together the greek yogurt, honey, vanilla extract, milk, olive oil, and a pinch of sea salt. Rest in fridge until chilled.

Churn in your ice cream maker until thick, about 20 min. You can stick the ice cream in your freezer for a firmer texture. 

To serve, add a drizzle of extra virgin olive oil, a sprinkle of flakey sea salt, and rosemary granola.