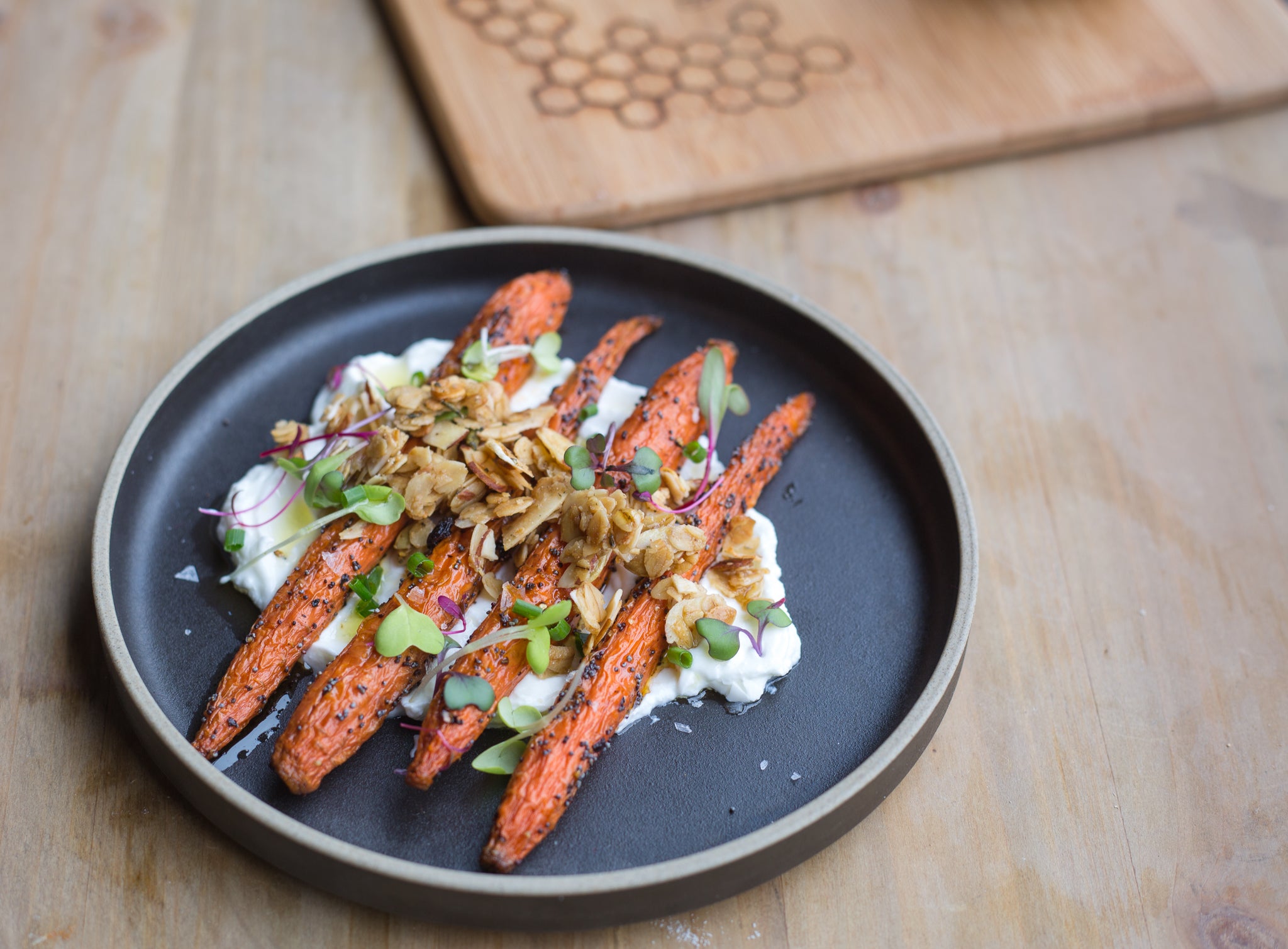 Honey Roasted Carrots with Lemon Yogurt + Rosemary Granola
Ingredients:
8 carrots, sliced in half lengthwise
1 tbsp poppy seeds
1 tsp cumin
2 tsp thyme leaves
2 tbsp extra-virgin olive oil
3 tbsp honey
Kosher salt + freshly ground black pepper to taste
1/2 cup Greek yogurt
1 tbsp extra-virgin olive oil
1 tbsp lemon juice
1 garlic clove, minced
Microgreens for garnish
Flaky sea salt + extra-virgin olive oil to finish
Preparation:
Preheat oven to 425 degrees. Toss halved carrots in olive oil, honey, poppy seeds, cumin, thyme, freshly ground black pepper, and salt. Spread out into an even layer on a baking sheet, then roast for about 40 minutes or until soft and caramelized.
In a bowl, mix yogurt, squeezed lemon juice, olive oil, and minced garlic. Season with salt and pepper as needed.
To serve, spread a good amount of yogurt on a plate. Top with roasted carrots, rosemary granola, microgreens, flaky salt, and a drizzle of high-quality olive oil.