Article: dark cherry & vanilla bean crumble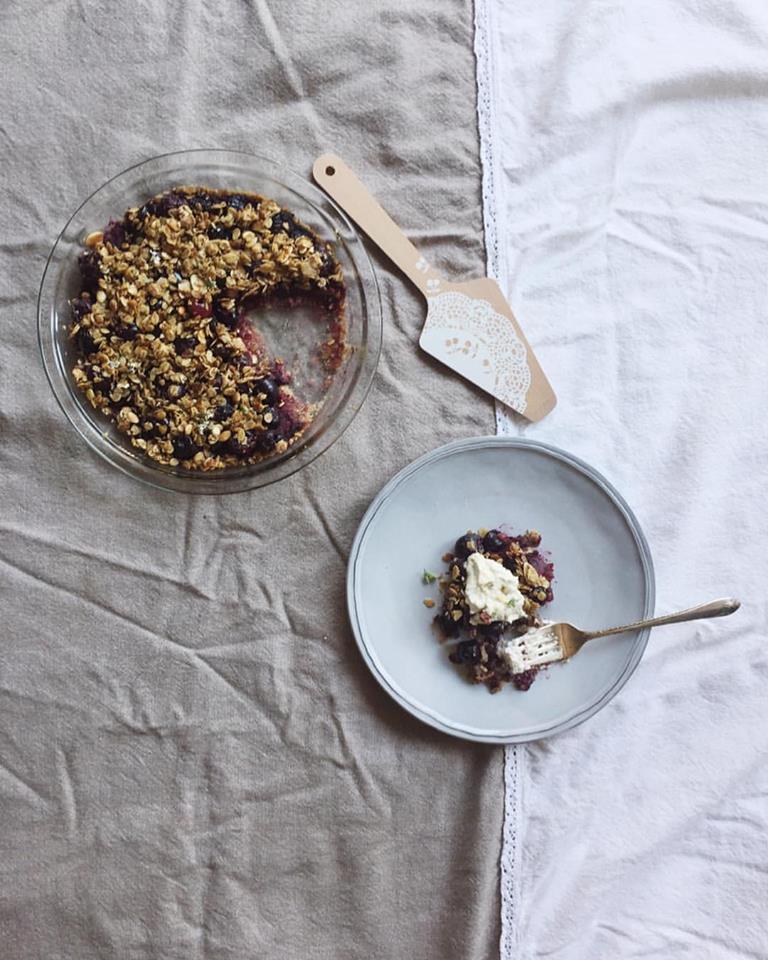 dark cherry & vanilla bean crumble
Filling:
3 cups pitted dark cherries
2 tbsp all-purpose flour
3 tbsp sugar
1.5 tsp vanilla extract
1 tsp lemon zest
1 tsp lemon juice
1/4 tsp salt
Streusel:
1/2 cup almond flour
1/4 cup unsalted butter, cubed at room temp.
2 tbsp light brown sugar
1/4 cup all-purpose flour
1/4 tsp salt
1/4 cup Bumble & Butter Vanilla Bean Granola
Preheat the oven to 375 degrees. Toss all the filling ingredients together and set aside.

For the streusel, mix the almond flour, all-purpose flour, light brown sugar, and salt together. Rub the butter in until the mixture resembles cornmeal. Combine with the granola. 

Place the filling into a pie pan and top with streusel. Bake until golden brown, about 40 minutes. Let cool slightly, then serve with whipped cream, yogurt, or ice cream.