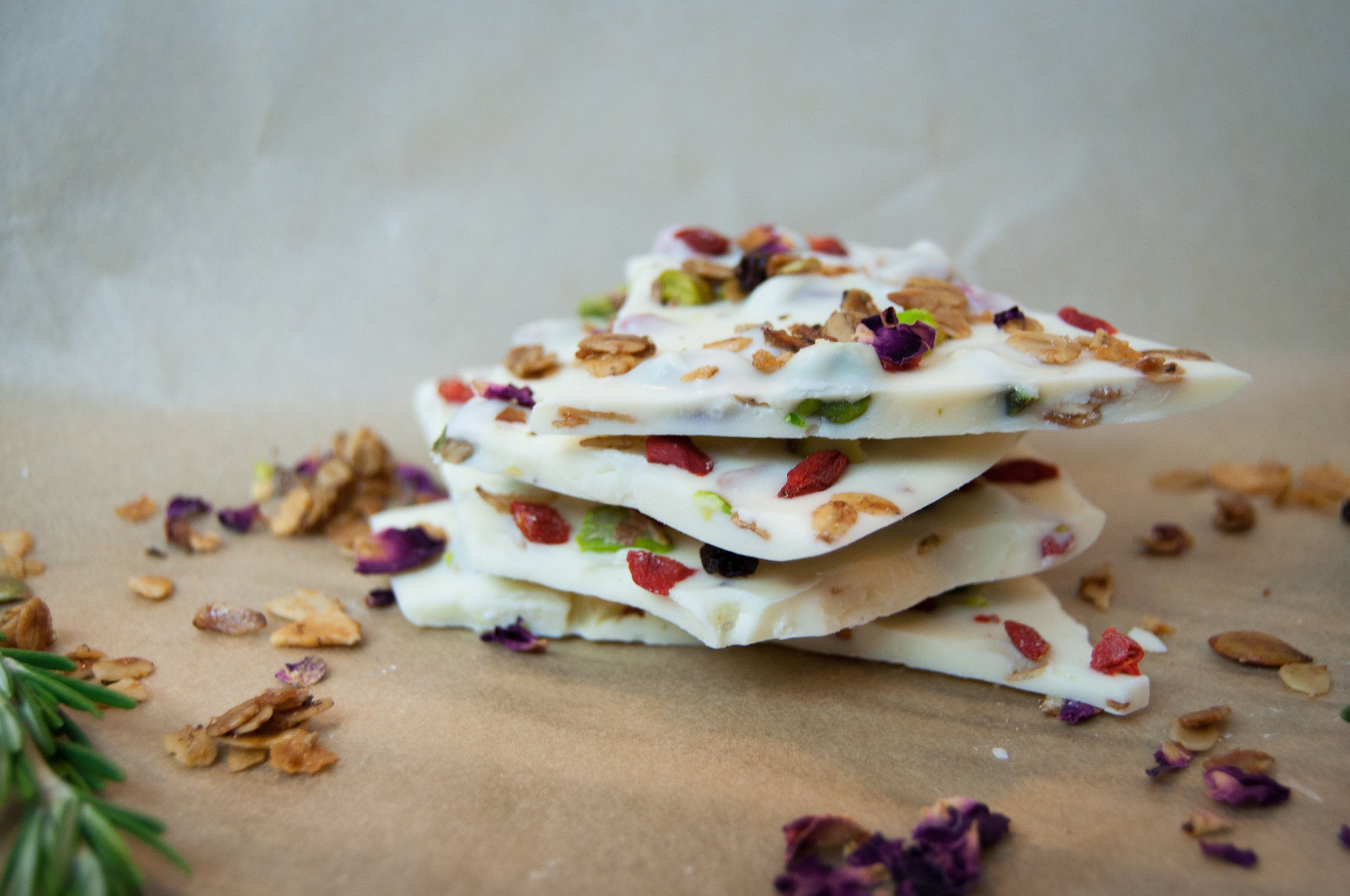 white chocolate goji berry, pistachio, and granola bark
Ingredients
¼ cup shelled pistachios
2 tbs dried Goji berries or freeze-dried strawberries
1 cup white chocolate
2 tbs bumble & butter rosemary granola
Preparation:
Chop pistachios and Goji berries.
Break chocolate into small squares or cut into chunks. Over medium heat, melt in a double-boiler or microwave for 30 seconds at a time, stirring in between each heating until fully melted.
Once the chocolate is melted, stir in half the pistachios, granola, and Goji berries, setting aside the other half for the topping. Pour mixture into a parchment paper-lined pan. Evenly spread the mixture and flatten with a spatula. Sprinkle remaining pistachios, granola, and Goji berries on top.
Keep in fridge until thoroughly chilled, then break or cut into pieces.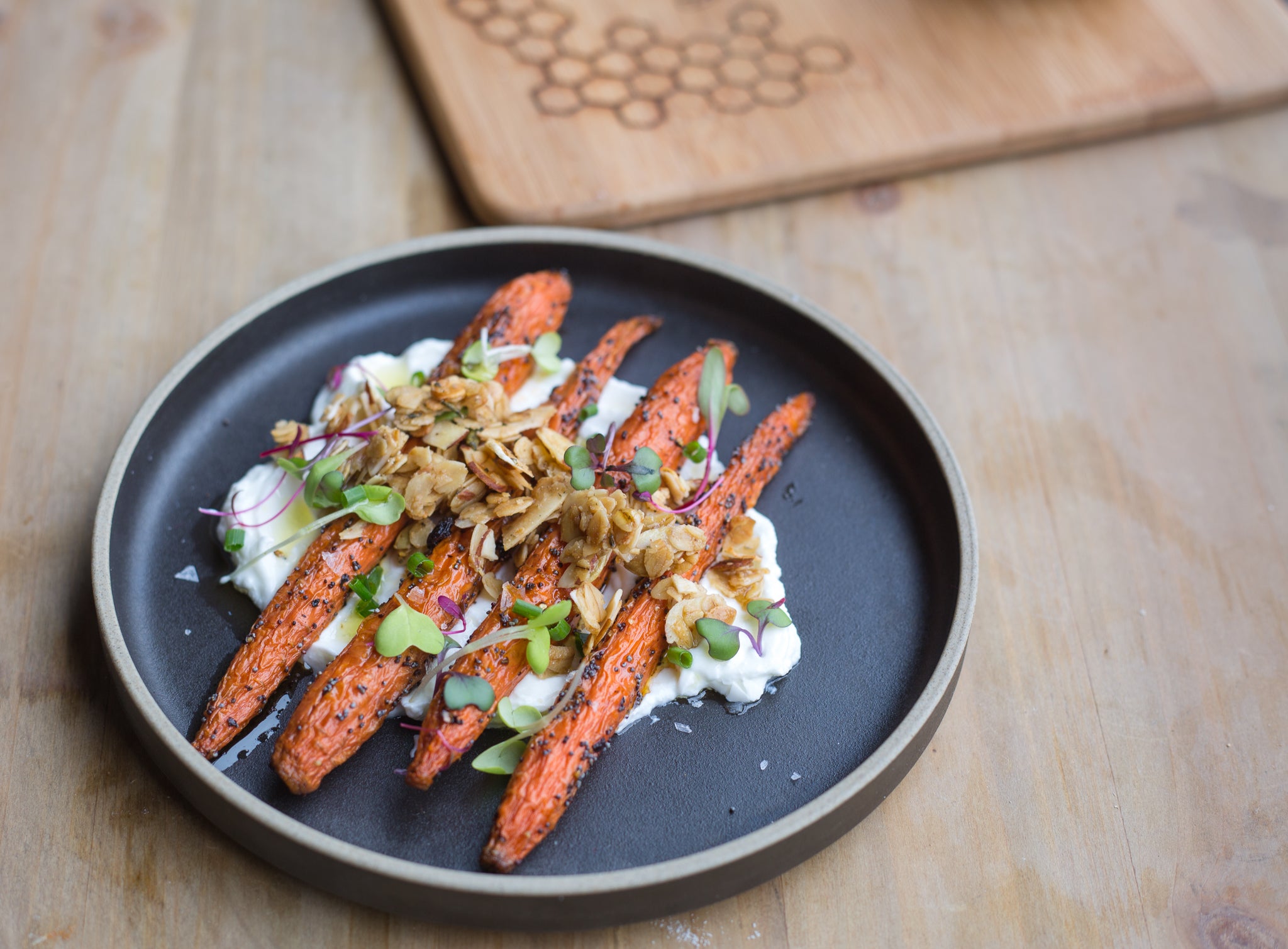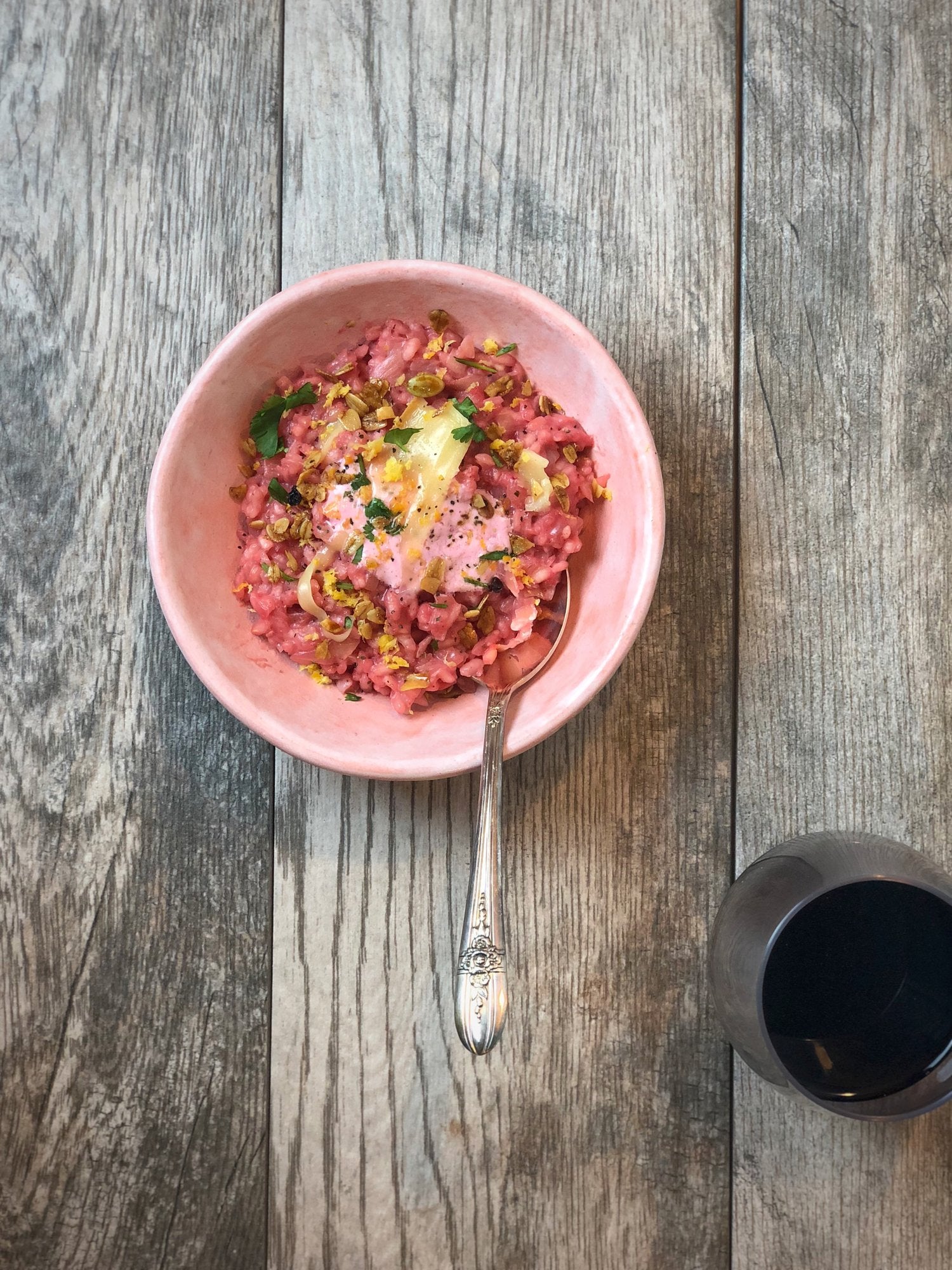 Aged Cheddar Granola
This healthy, vibrant pink risotto makes the perfect entree for two this Valentine's Day. The fresh, bright flavors of beet and Meyer lemon are enhanced by our zingy aromatic rosemary granola, cut...
Read more