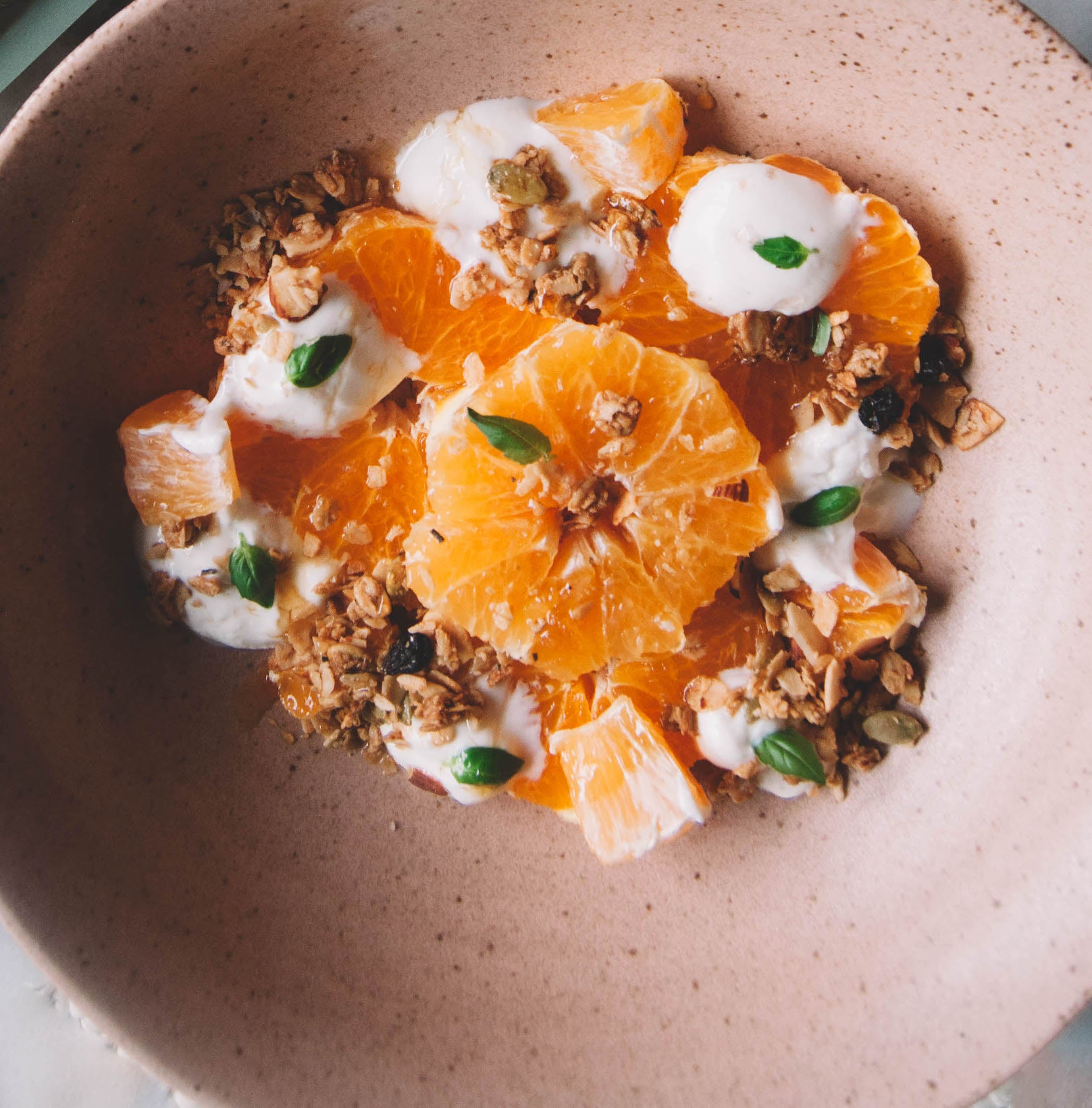 Winter Citrus Salad with Yogurt & Granola
Fresh, winter citrus fruits get dollops of honey lime greek yogurt and a healthy sprinkle of crunchy granola. 
Ingredients

2 oranges
2 satsumas
1/2 cup plain whole milk greek yogurt
1 tbsp honey
1 lime
Fresh basil or mint
Flakey sea salt

Preparation

Slice a thin layer off the top and bottom of each piece of citrus. Standing the fruit upright, slice downward, rotating the fruit, to remove the peel and pith. Cut each peeled fruit crosswise into ¼-inch-thick slices.

Stir together yogurt, honey, and a squeeze of lime in a small bowl. Arrange citrus slices on a plate and add dollops of lime yogurt. Serve with plenty of granola, fresh basil or mint leaves, an extra drizzle of honey, and a sprinkle of sea salt.