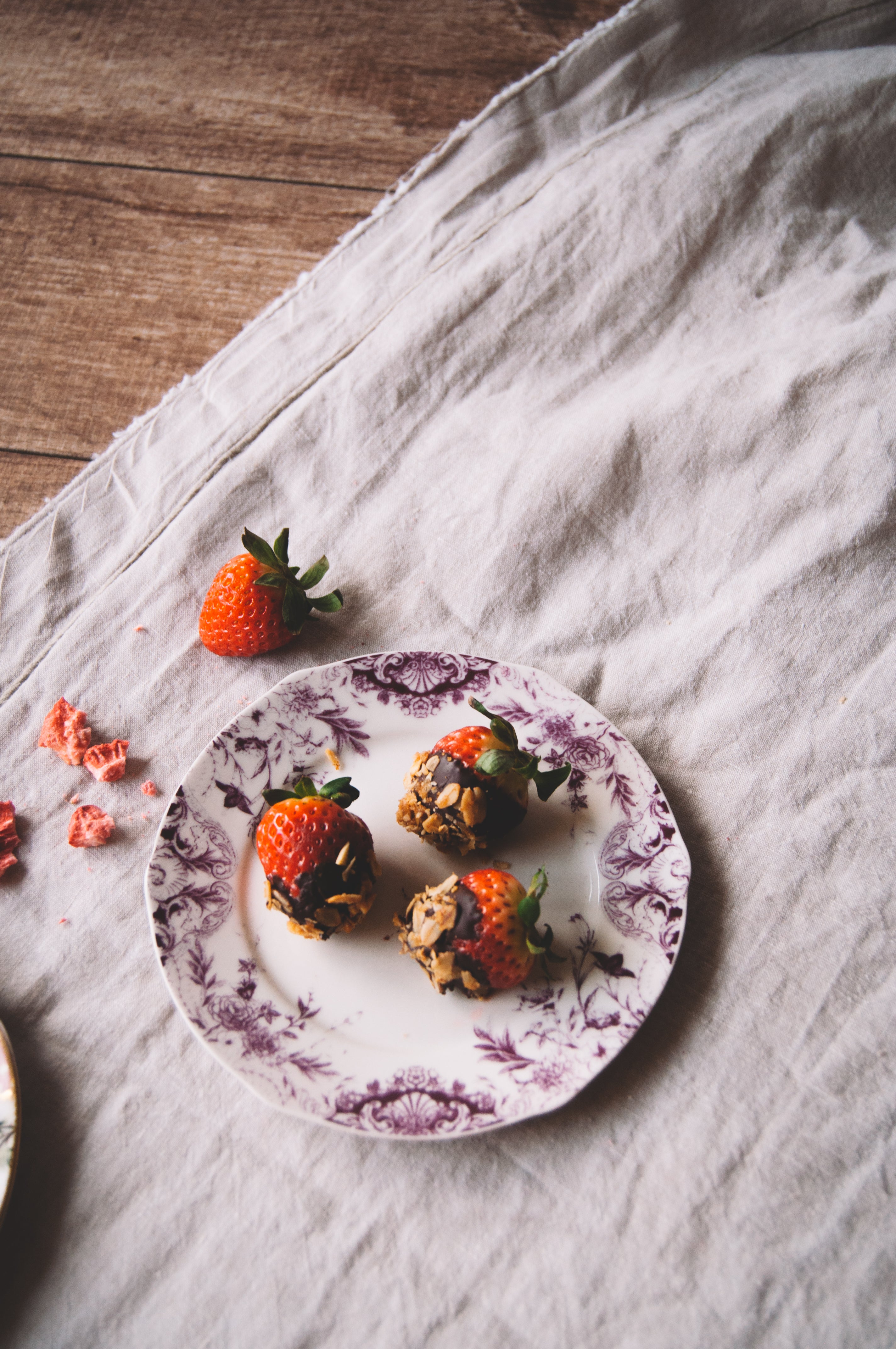 Chocolate Dipped Strawberries with Granola
Sweet, juicy strawberries dipped in rich, dark chocolate and crunchy granola. What's not to love?
INGREDIENTS:

6 oz high quality dark chocolate, at least 70%
1 pint of fresh strawberries
Jamie's Farm Granola

 

Preparation:

In a heatproof bowl, melt dark chocolate in the microwave in 30 second intervals, stirring in between, until chocolate is just melted.

Pour granola into a second bowl. Dip strawberries in the tempered chocolate, then roll in granola. Set onto a plate to cool.