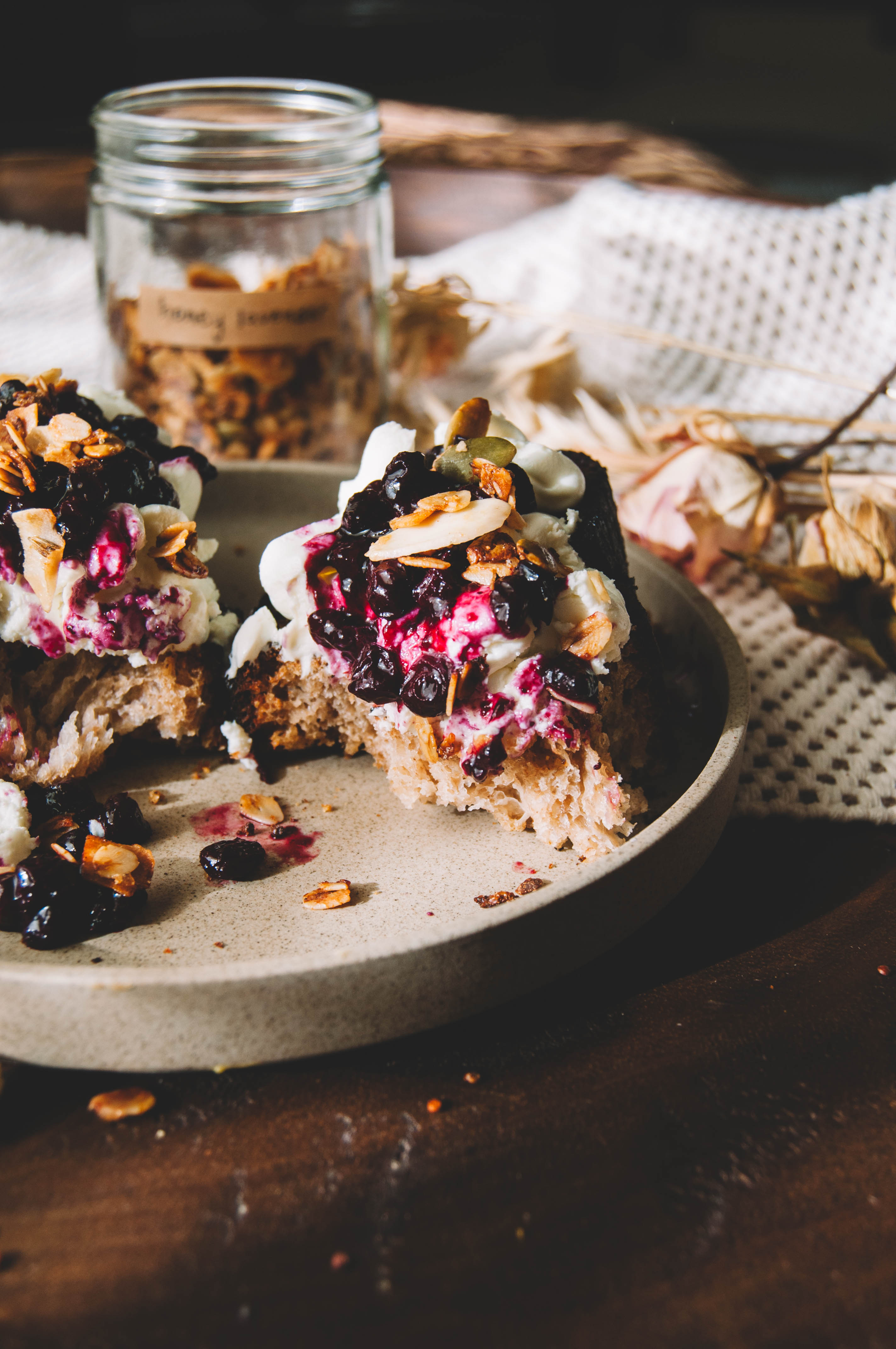 Whipped Goat Cheese Toast with Lavender, Wild Blueberries & Granola
Our Rosemary Granola adds a flavorful, aromatic crunch to the most elegant of toasts. We whipped goat cheese to a velvety, cloud-like consistency, then piped onto a warm, cushy slice of sourdough. We complete it with a wild blueberry lavender compote and a sprinkle of flakey sea salt.
Ingredients
16 oz goat cheese, room temperature
1/2 cup milk
Wild Blueberry & Lavender Compote:
1 cup frozen wild blueberries (we got Wyman's from Whole Foods)
1 tbsp honey
2 tsp water
2-3 lavender buds
To serve:
Quality sourdough loaf, sliced thick & toasted
Flakey sea salt
Recipe
In a small saucepan, heat up frozen wild blueberries, honey, water, and lavender buds. Simmer until the blueberries are soft and almost jammy.
In a food processor, add the goat cheese and milk. Pulse until very smooth, scraping down the sides as necessary. When the goat cheese is smooth, transfer to a piping bag or just spread on toast.
Spoon the blueberry compote on top, then sprinkle with flakey sea salt and our granola - our rosemary granola really does the trick!