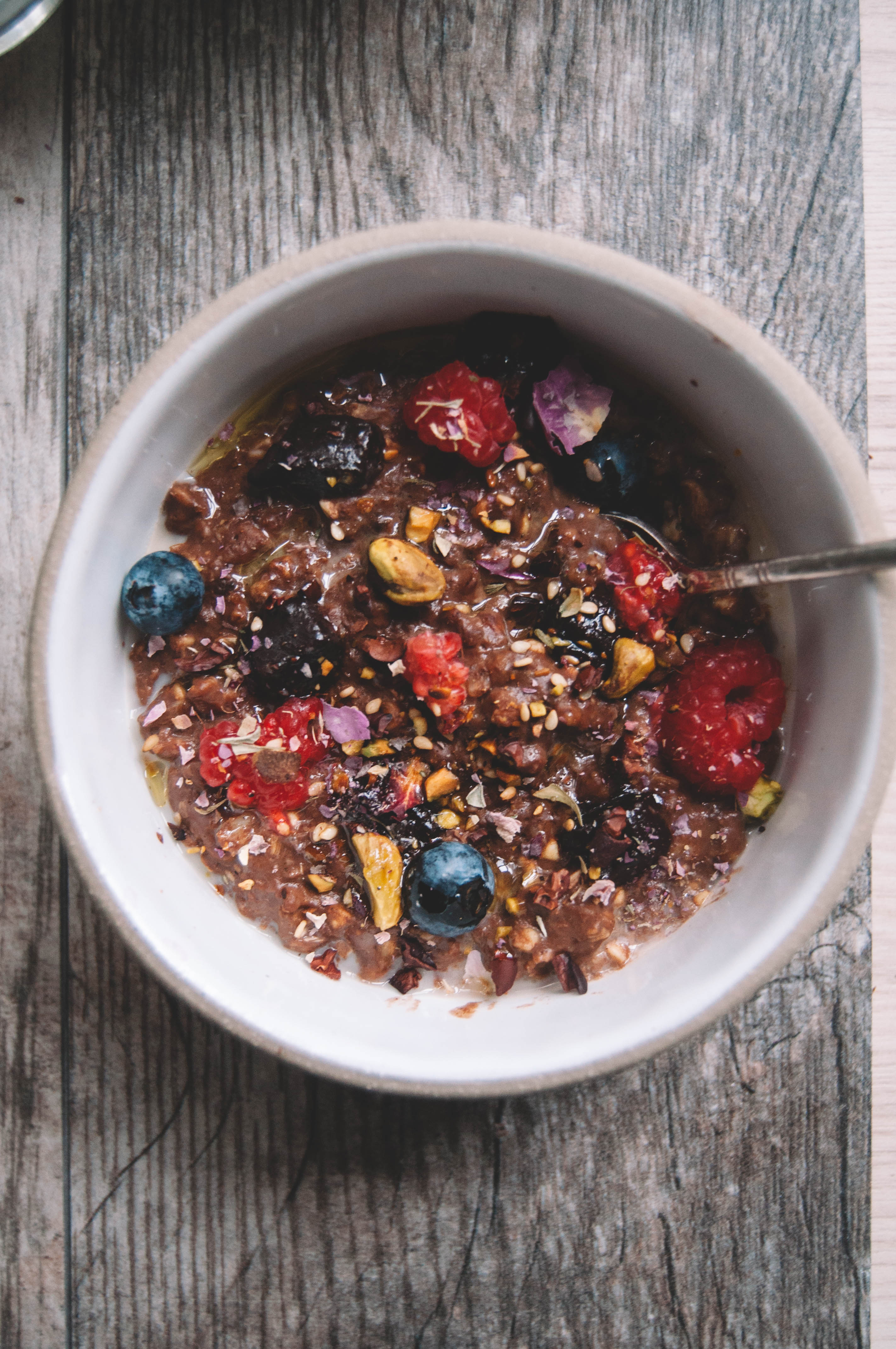 Chocolate Buckwheat Porridge with Berries & Rose
This nourishing chocolate porridge gets a healthy dose of warming ginger and cinnamon, uplifted by the soothing aromas of rosemary, lavender, and rose. Finished off with fresh berries and a drizzle of extra virgin olive oil, this bowl is comfort for the soul.
Ingredients

¼ cup rolled oats
1 cup water

¼

cup oat milk
2 tsp cocoa powder
1 tsp cinnamon
1/2 tsp ginger
2 tbsp honey
Toasted pistachios & sesame seeds
Raspberries & blueberries
Extra virgin olive oil (we used Round Pond Estate)
Flakey sea salt (we used Maldon)
Honey Mama's Lavender Rose Bar, cut into pieces
Rose petals
Cacao nibs

Preparation

Bring buckwheat and water to a boil. Reduce heat and simmer for 10 min. Add oats, cinnamon, ginger, and cocoa, then simmer for 5 minutes or until grains are cooked through. Add oat milk at the end and season with salt and honey to taste.
Decorate your bowl with berries, cacao nibs, toasted pistachios and sesame seeds, Honey Mama's lavender rose bar, rose petals, a fruity extra virgin olive oil, our rosemary granola, and a touch of flakey sea salt.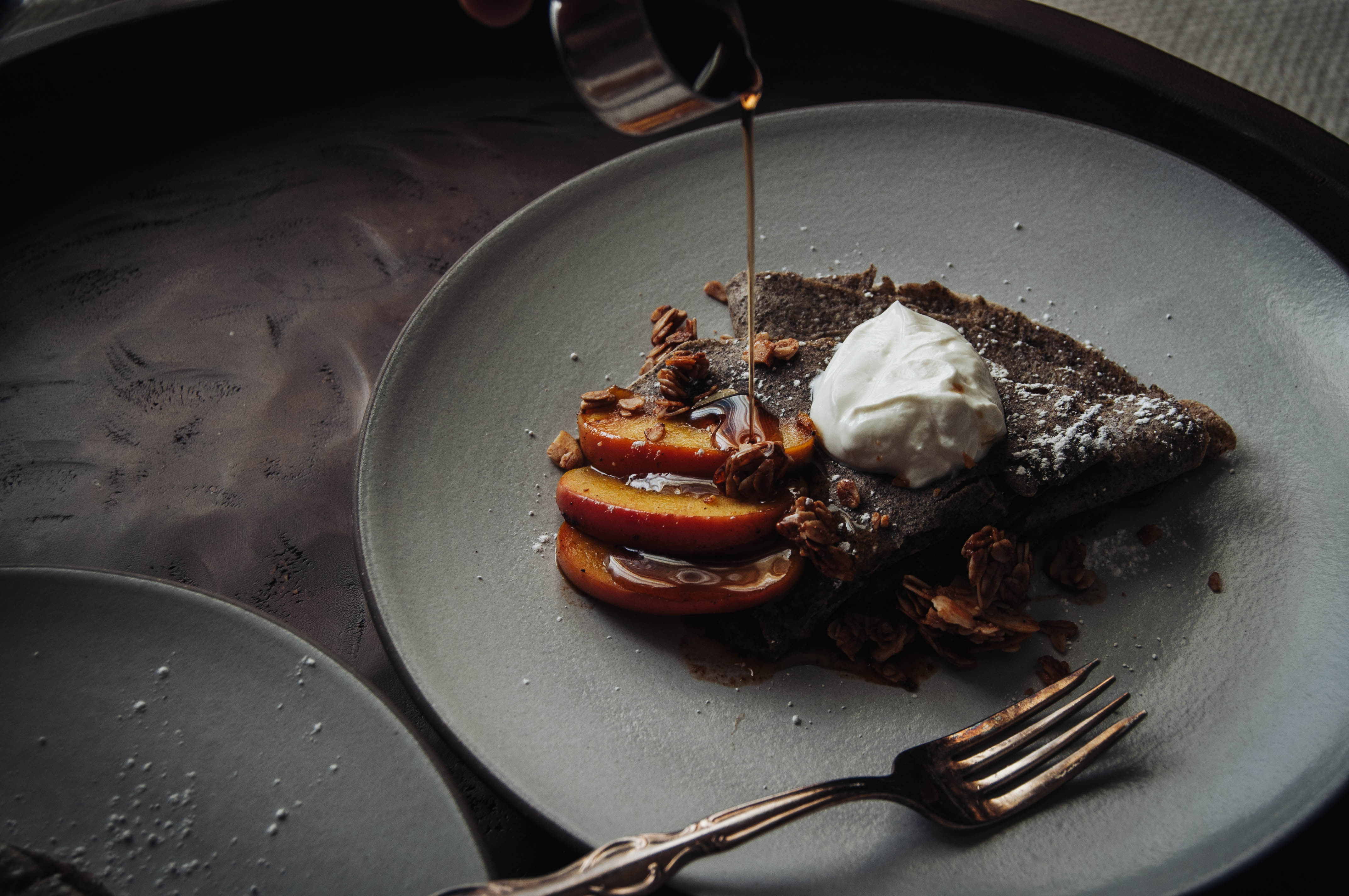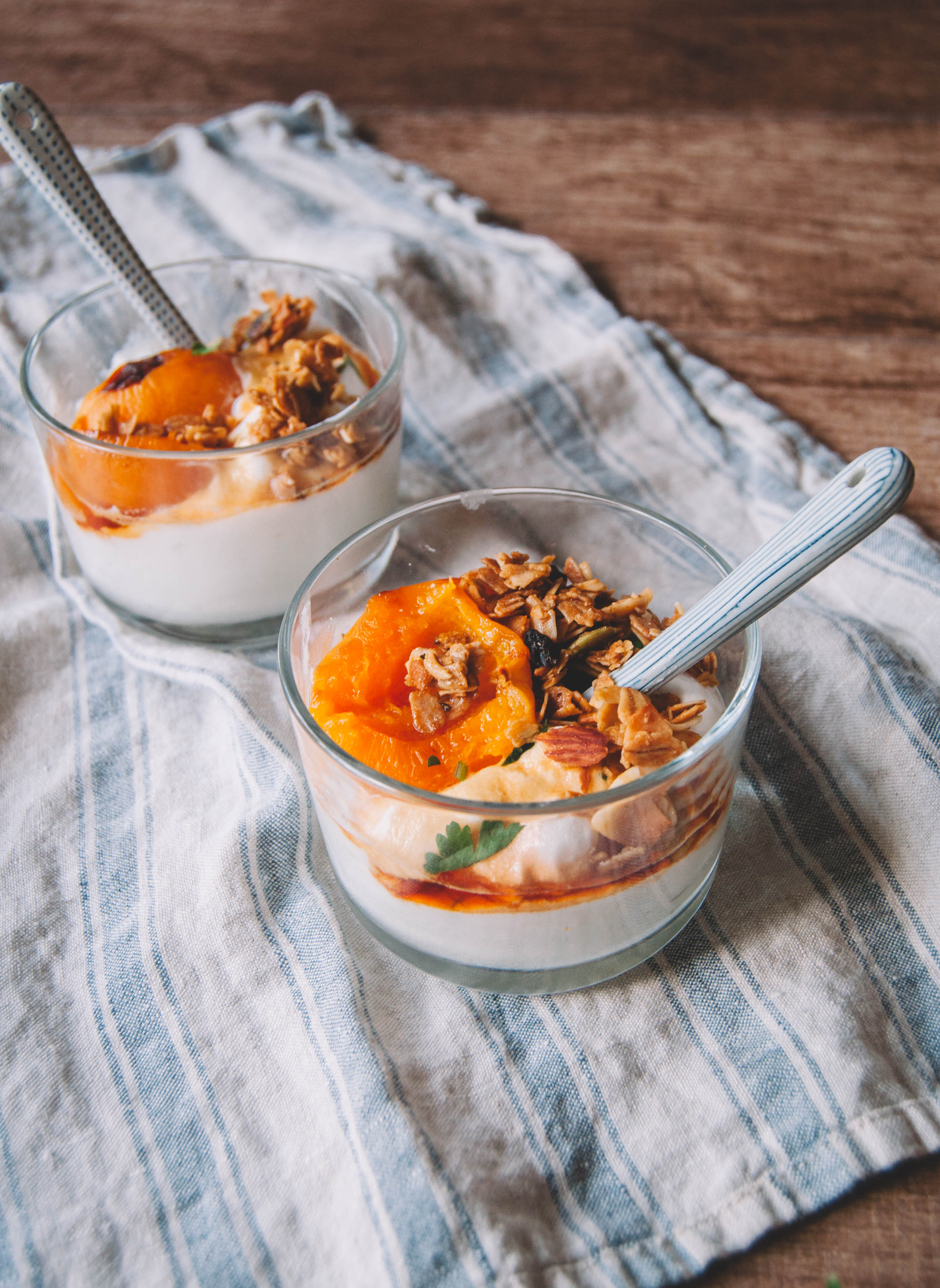 Breakfast
Yogurt. Mousse.  I experimented with this to give out at a pop-up event I did at a West Elm store in Albany, NY last week. One customer in the store said, "this is the best yogurt I've ever had!" ...
Read more