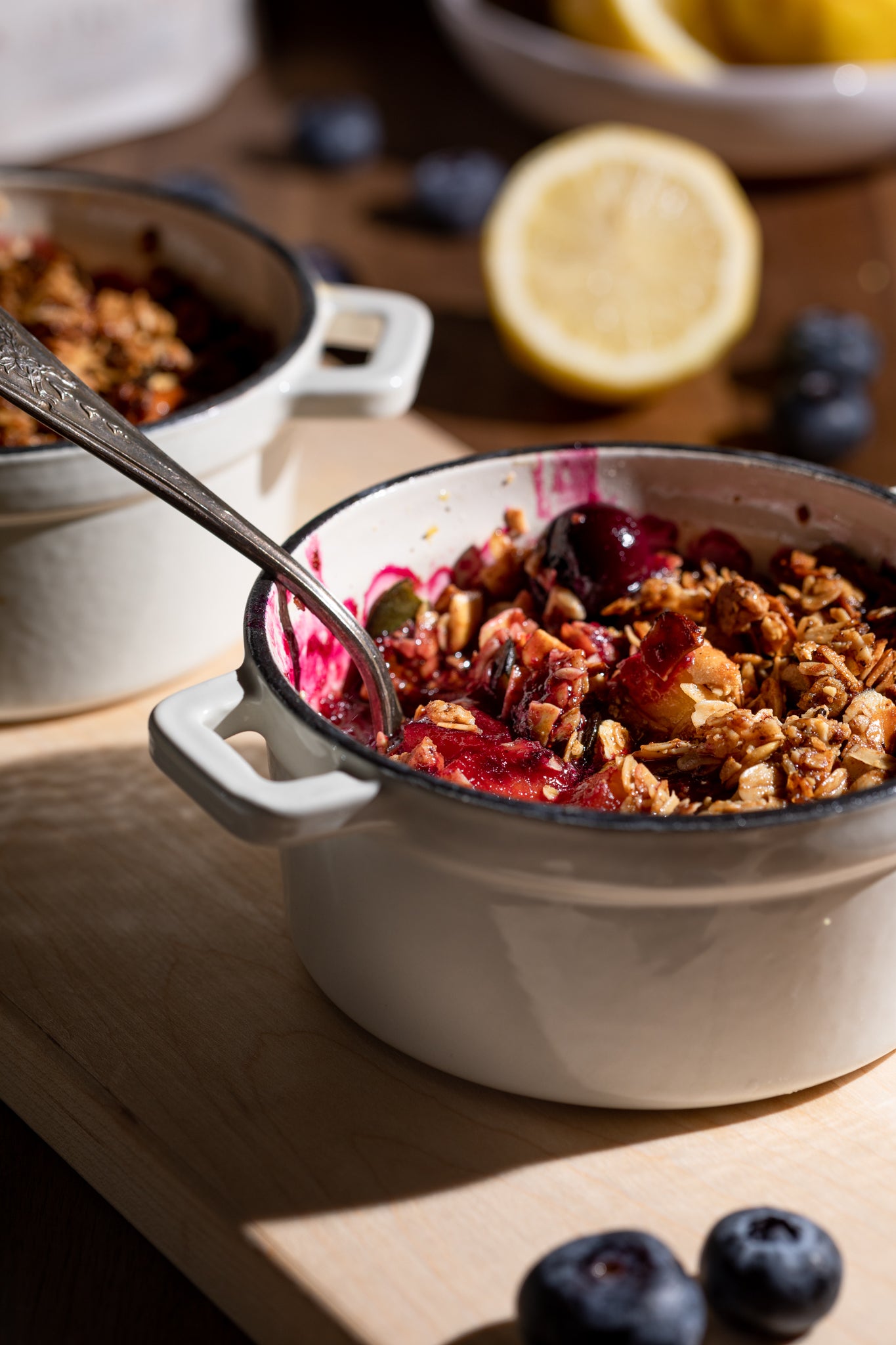 Cherry Plum + Jumbo Blueberry Fruit Crisp
Ingredients
2 cups Cherry Plums (or Plums)

2 cups Jumbo Blueberries (or regular blueberries)

1 tablespoon lemon juice

Zest of 1 lemon

2 tablespoons cornstarch 

¼ cup sugar

2 cups Jamie's Farm Chai Streusel Granola

3 tbsp ghee (or butter), melted
Method
Preheat the oven 350°F. This recipe used two 0.5 qt cast iron dutch ovens, but you can use 4 baking ramekins or a 1 qt baking dish instead. Use 1 tbsp of melted ghee to coat the inside of the baking dishes.

In a large bowl, mix the plums, blueberries, lemon juice, lemon zest, cornstarch and sugar and set aside.

In a small bowl, mix the granola and 2 tbsp of melted ghee.

Pour half the fruit mixture into each prepared dish, and top with half of the granola mixture.

Bake for 40-50 minutes, or until bubbly. Enjoy!