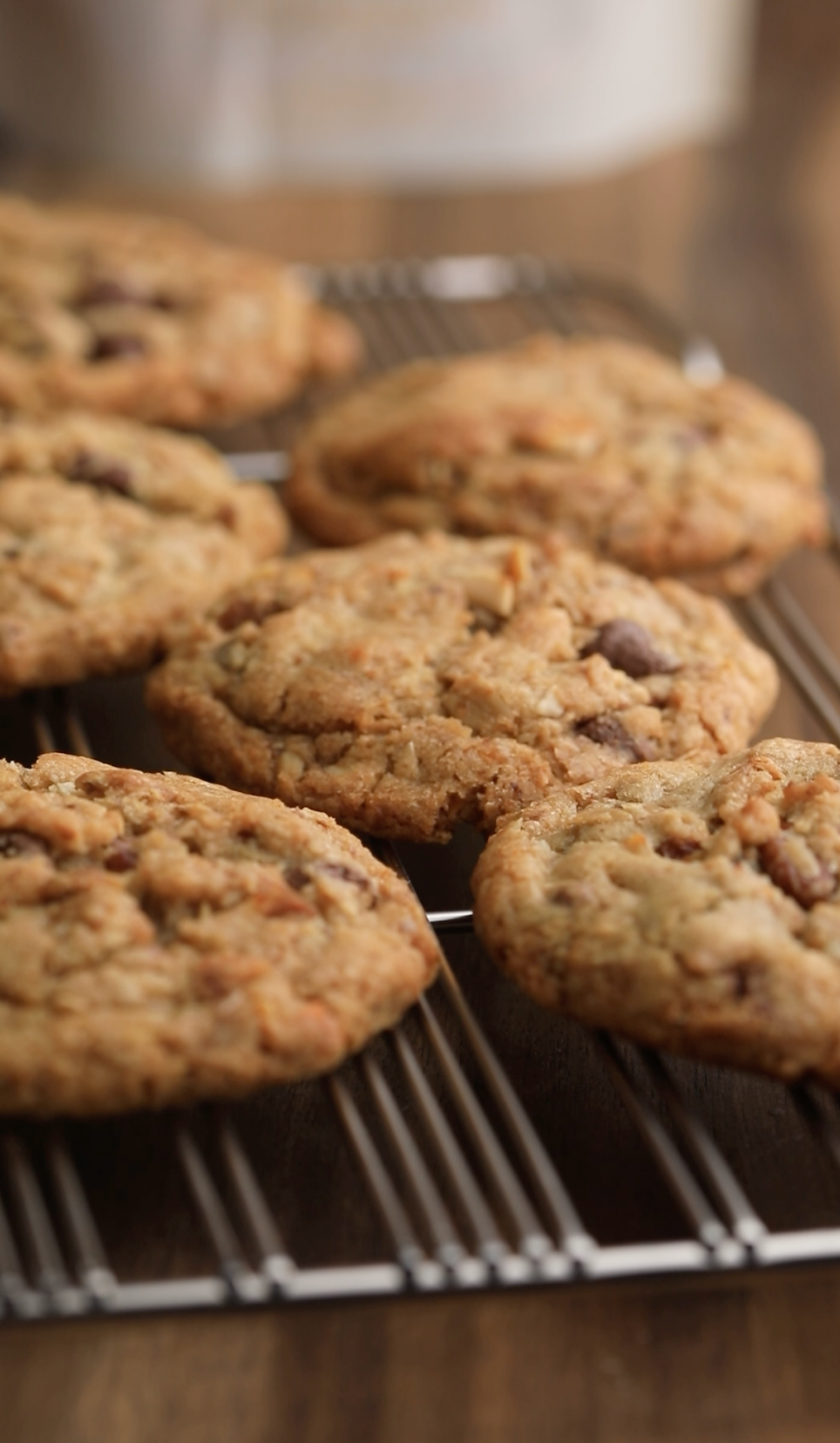 Loaded Cookies with Pecans & Sweet Potato Granola
Ingredients:
1 stick unsalted butter

⅔  cup brown sugar

¼  cup granulated sugar 

1 large egg

1 tsp vanilla extract

1 cup AP flour

½  tsp salt

½  tsp instant espresso powder 

¼  tsp baking powder

¼  tsp baking soda 

½  cup chocolate chips

½ cup pecans, finely chopped
Method:
Preheat oven to 350F. Prepare 2 baking sheets with parchment paper. 

Brown the butter by melting in a small saucepan over low heat until milk solids sink to the bottom and begin to  brown and smell nutty. While butter is browning, mix flour, salt, espresso powder, baking powder and baking soda together in a medium bowl and set aside.

In a large mixing bowl, mix brown sugar, granulated sugar and brown butter. Add egg and vanilla extract then beat with hand mixer for 2 minutes until it turns light gold and fluffy. 

Add in flour mixture  and mix until just combined. Mix in chocolate chips, pecans, and granola until evenly distributed  (try not to overmix, it'll make the cookies hard!) then let chill in the fridge for 30 minutes. 

Once the dough has chilled, scoop out around 1-2  tbsp of dough and roll into a ball. Space out 3 inches in between each dough ball. Bake for 11-12 minutes or until they start to brown. Let cool on pan for 5  minutes and then move to a cooling rack. Enjoy!