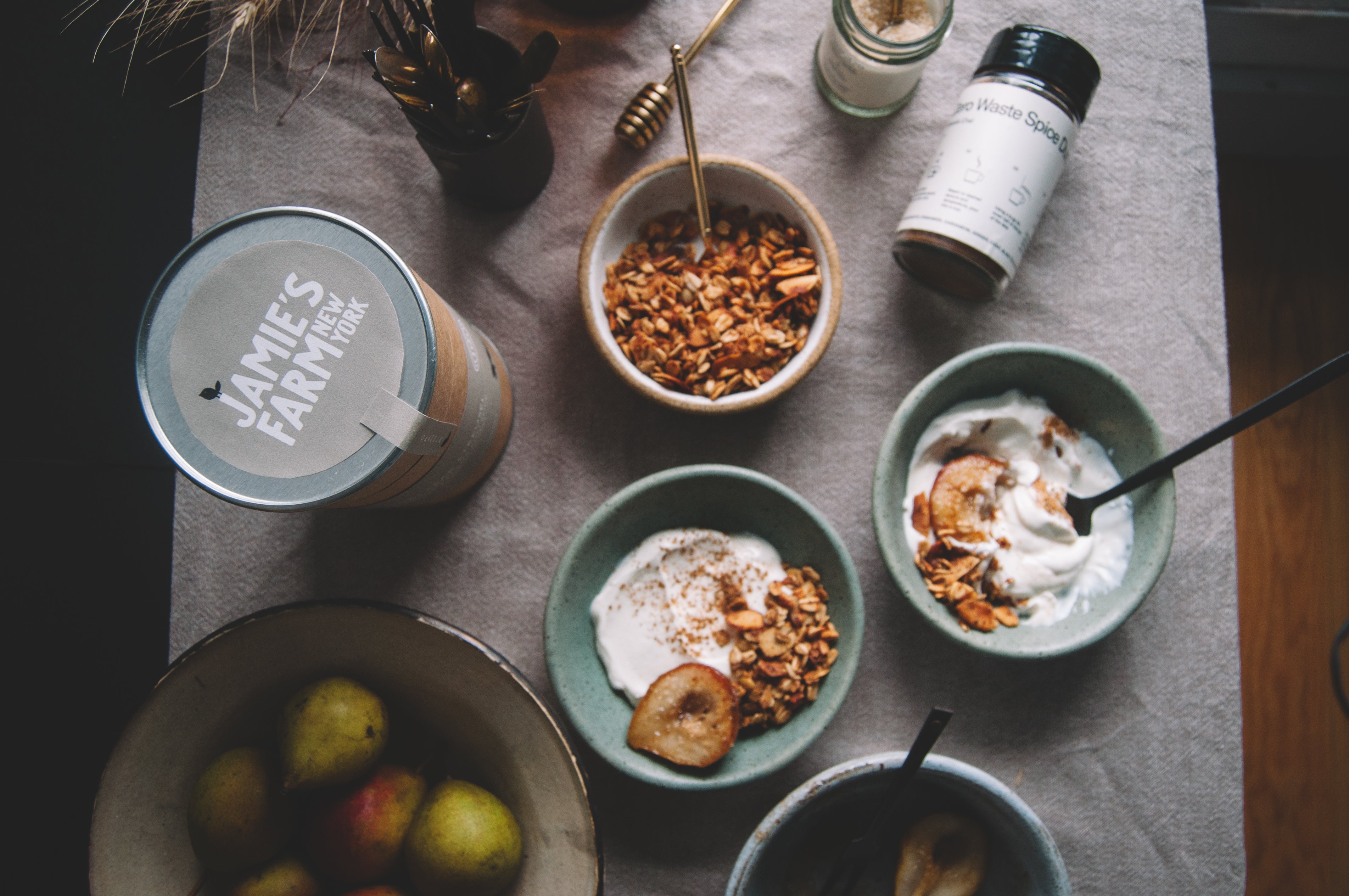 Caramelized Pear Yogurt Bowl with Chai Granola
Elevate your winter mornings with a simple and cozy breakfast. Chai Pear Streusel Granola adds the perfect crunch to these succulent pears, caramelized with brown butter. If Chai Pear Streusel granola is not available, try our Vanilla Bean Granola with a dash of cinnamon or chai spice.
Serves 4:
Ingredients

For the caramelized pears:

2 seckel pears, halved

1 tbsp butter

2 tsp turbinado or raw sugar

 To serve:

Preparation

To caramelize the pear, brown the butter in a pan over medium high heat. You'll slowly begin to notice the milk solids toasting and turning brown. Stir frequently. It should smell nutty and not burnt. 

As the butter browns, place halved pear, face down. Sear until browned & soft, then sprinkle with turbinado sugar.

Serve in bowls of skyr, each with a caramelized pear halve. Sprinkle ginger sea salt, DONA Chai Spice Dust, and plenty of Jamie's Farm Granola.