Why Small Businesses Are Great
Happy Small Business Saturday! We want to take a moment and say thank you to everyone for all your support – and that every order, email, customer feedback, means the world to us.
As you might have seen, we've offered
a number of flavors
through our online store to our customers. It's been an incredible way to use granola as a platform to express the quality of the ingredients from other producers, and to highlight their own stories.
This holiday season, we're collaborating with four local businesses on a beautifully curated
holiday gift box
this season, available until December 8th 2019. We have even MORE new and exciting collaborations coming up in the next few months.
Recently, we had one of our granola fans express to us that we should make a carrot cake or key lime pie granola. Hm, well that could be really interesting! We had always thought about carrot cake, and perhaps a salted lime granola, but key lime pie... We kept it in the back of our minds for the last month and a half. Intrigued, we finally decided to take it into our innovation lab.
Flavor #1! Carrot! Cake!
We started off with Kriemhild Dairy's Meadow Butter, browning and toasting the milk solids so we could add notes of butterscotch to the flavors of our granola, complimentary to the warm spices of cinnamon, clove, ginger, and nutmeg. We grated in a healthy amount of organic carrots from the market, then baked it off to be tossed with pieces of the 
creamiest white chocolate and zante currants. Easy! 
Now Flavor #2. This one was a fun challenge.
We didn't want key lime pie without all the elements - graham cracker crust, condensed milk, fresh lime flavor, and perhaps a bit of meringue or whipped cream. We knew that this one would be a little more labor intensive, as we wanted all these components to be tasted individually.
We started off our granola with our base of brown butter and honey, along with plenty of fresh key lime zest and juice.
Then, we crafted our granola "graham" crumble: our base flavors of granola, but with a touch of cinnamon, honey, and brown sugar. After baking, we whizzed it up into a blender so we could rebake the mix into a graham cracker-like crumble. 
While we waited for the granola to cool down from the oven, we decided to incorporate condensed milk in a fully tasted, CRUNCHABLE FORM. We mixed sweetened condensed milk with some fresh key lime juice and zest, spread it onto a lined sheet pan, sprinkled it with a bit of flakey sea salt, then dehydrated it to a crisp. What's left are sweet, crunchy morsels, packed with a punch of lime highlighted by the crunchy bits of flakey sea salt.
We scattered our crunchy condensed milk with pieces of the
creamiest white chocolate
, and finished the granola mix off with some freshly grated lime zest. Tangy, salty, sweet, creamy.. You get a little of everything in each bite. This one was fun.
This lucky customer had ordered off our online store for Black Friday, so we decided to leave him a little surprise in the order. 
Your Granola Dreams Really Do Come True!!!
We gave a little handwritten list of ingredients in case. 
And off it got dropped at the Post Office! Given that this was our first trial making these two flavors of granola, we think we'll go back into the innovation lab to tweak and modify these recipes. We hope he'll enjoy the surprise :) 
What do you think of these flavors? Would you try them? And do you have any flavor ideas?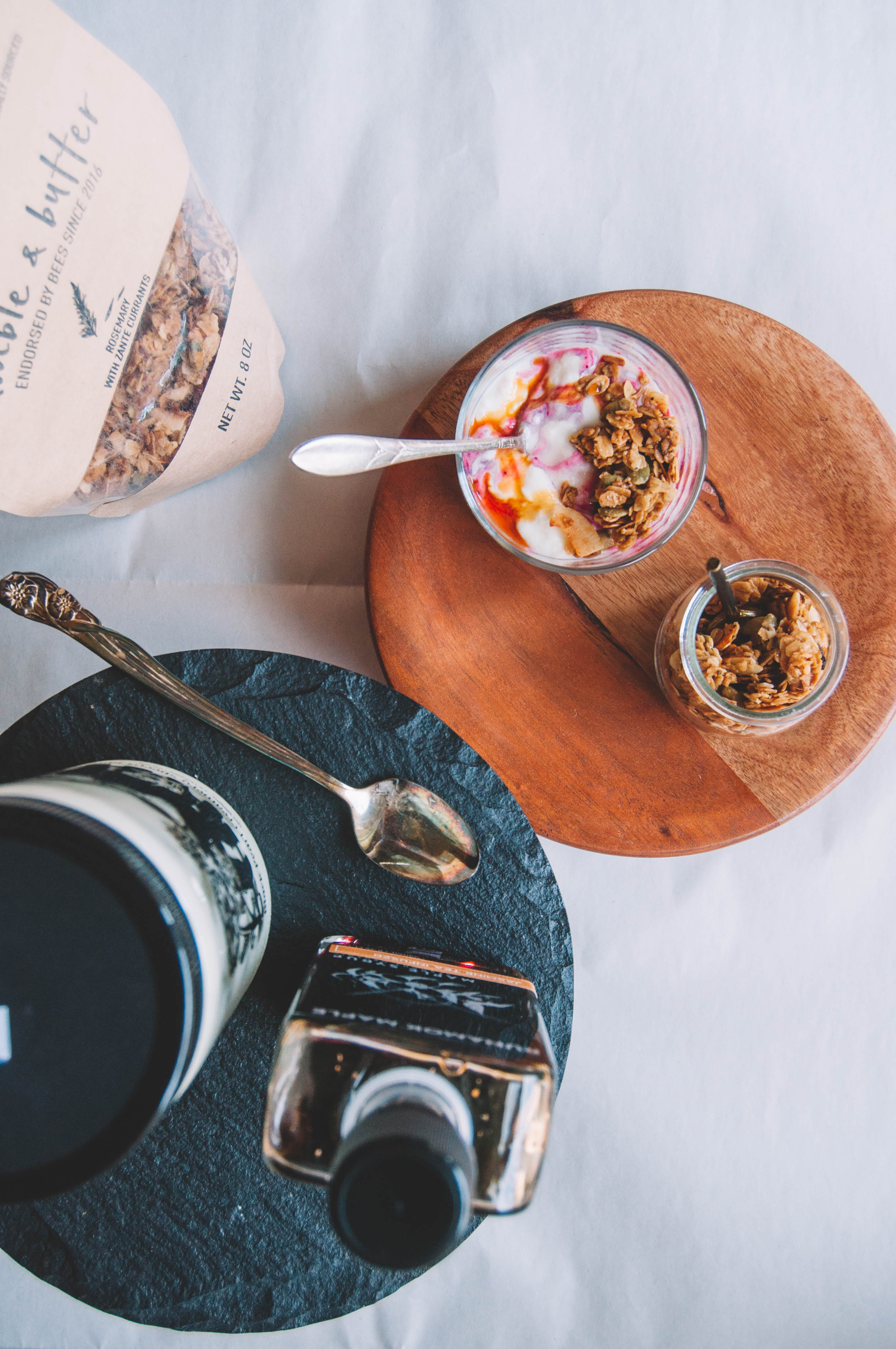 One of the greatest pleasures of doing what I do is meeting other artisans and hearing their stories. Being in upstate New York and traveling to markets, I'm surrounded by a plethora of great farms...
Read more