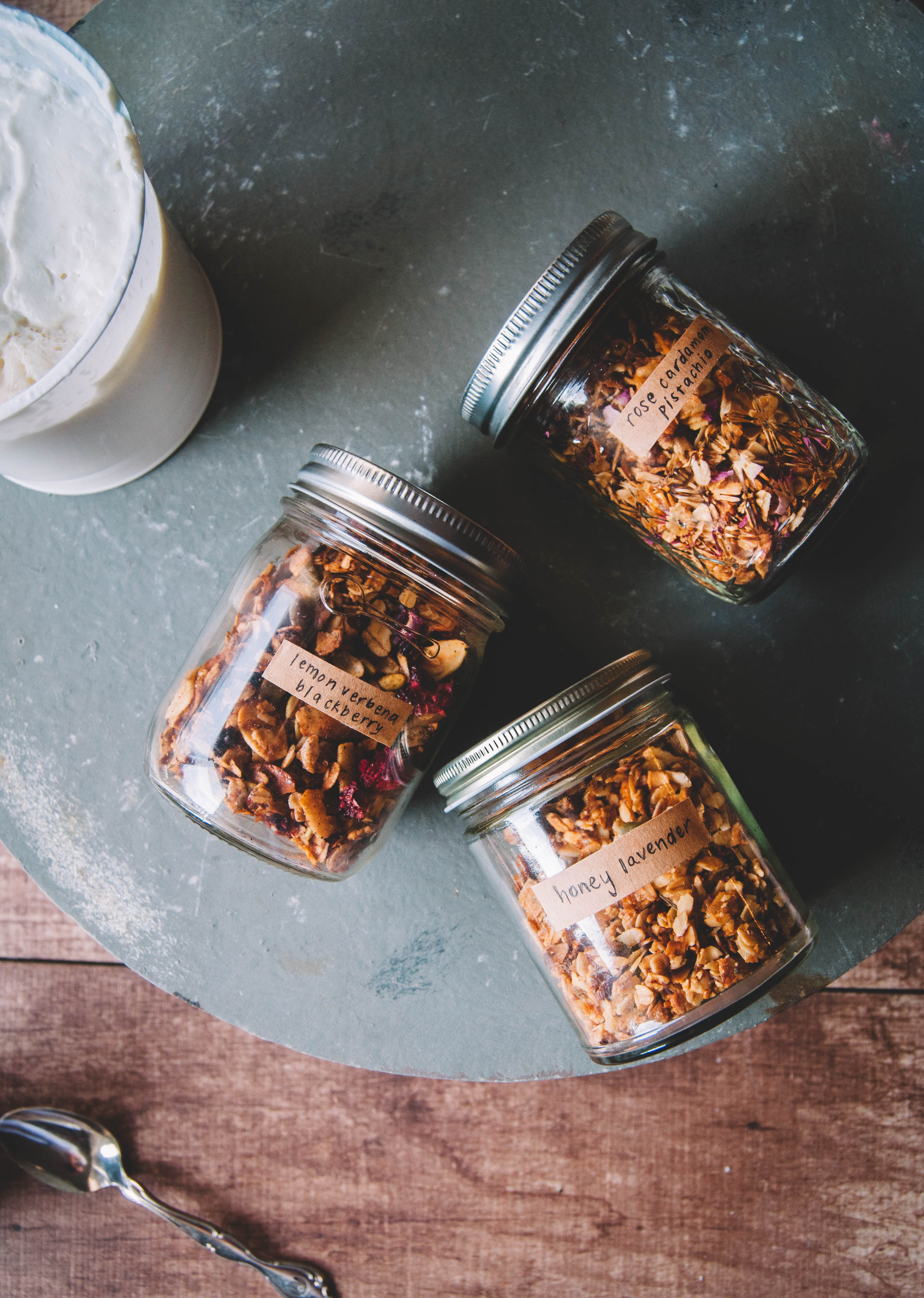 A Preview of Our Exciting Collaboration...
Over the summer, west elm was kind enough to host bumble & butter at their storefront in Albany. Lucky enough, a store visitor came up to us with an interesting proposal. To our delight, she told us she worked for a lifestyle company that we deeply respect and admire:
Beekman1802
! Given that they're primarily known for their goat milk soaps and lotions, she asked us to come up with 
3 
spring flavors inspired by goat milk for a special bumble & butter x Beekman1802 Collaboration.
So here you are, our spring flavors!!

Honey Lavender
Light and floral, our culinary lavender offers a soothing aroma reminiscent of spring, while complementing the sweetness of the honey we use to bake our granola. Simple and elegant.
Lemon Verbena & Blackberry
The zesty, sweet scent of the lemon verbena serves to brighten the rich base of our ghee and honey baked granola. Tossed with freeze-dried blackberries for a dark, fruity crunch, each bite offers layers of flavor.
Rose, Cardamom & Pistachio
This granola features the floral and bright scent of rose with a hint of cardamom. Paired with bright green pistachios and rose petals dispersed throughout, this granola looks just as good as it tastes.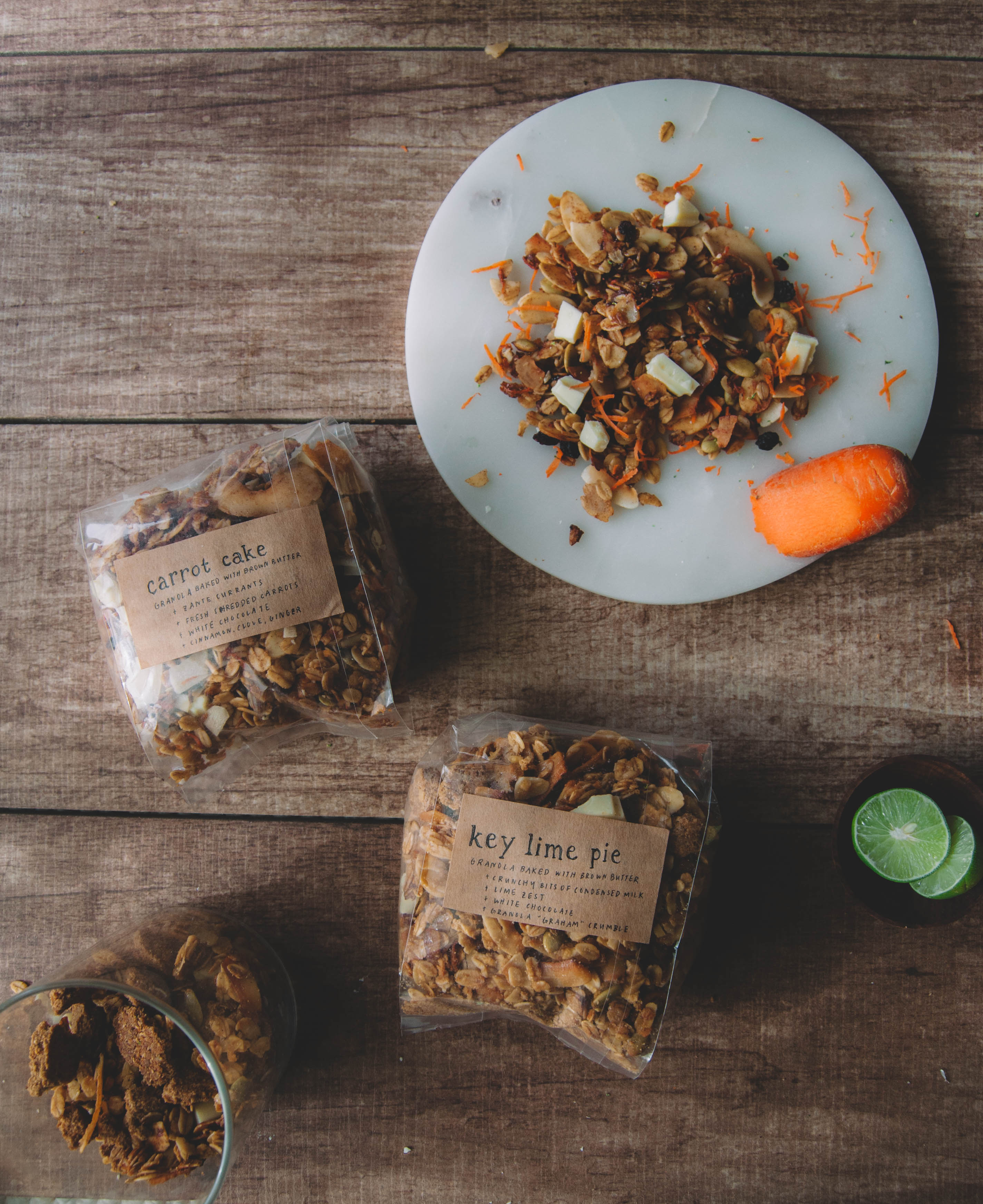 Why Small Businesses Are Great
We had one of our granola fans come to us last month expressing that we should make a carrot cake or key lime pie granola. We kept it in the back of our minds for the last month and a half. Intrigu...
Read more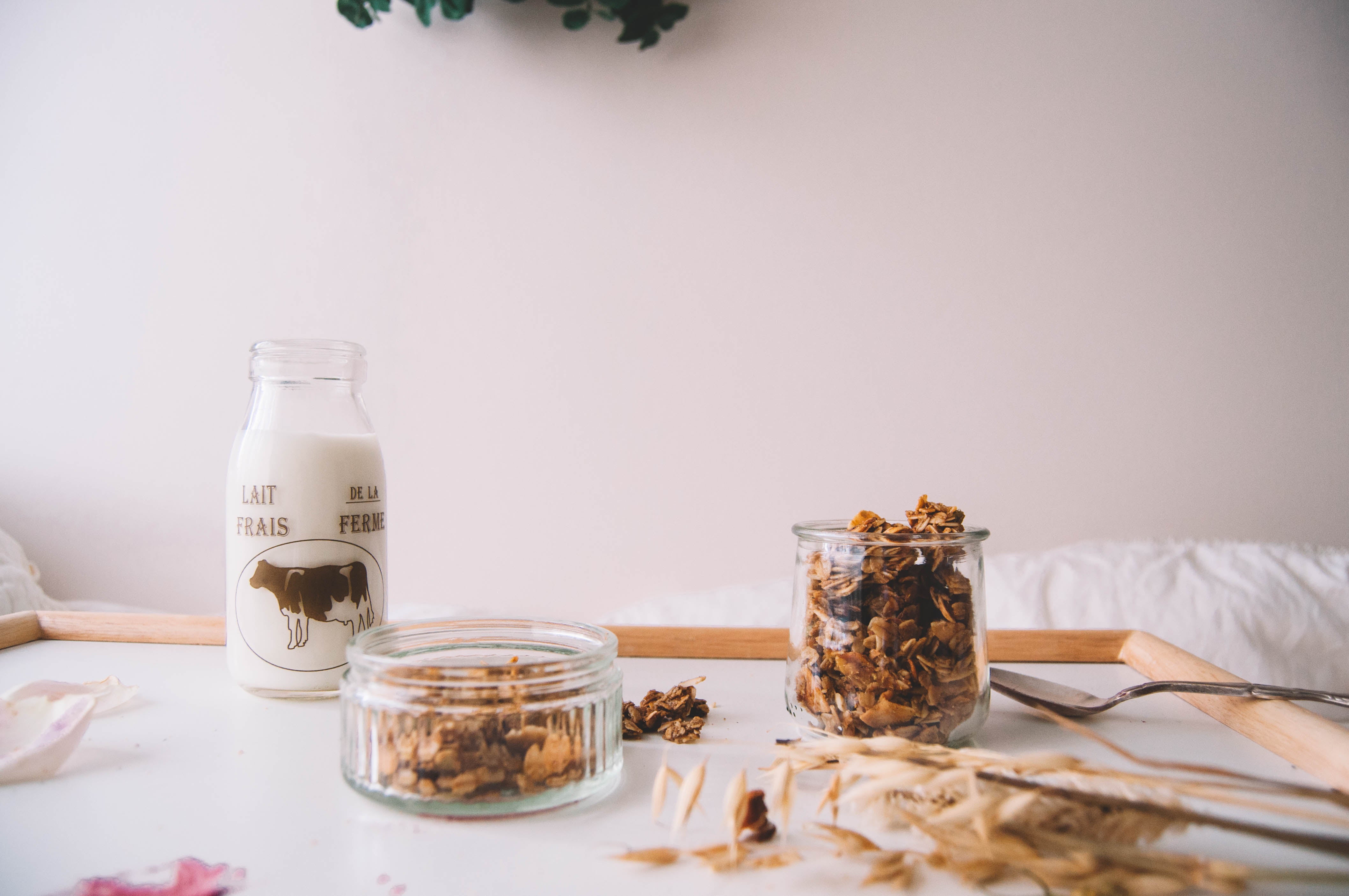 Update: Wednesday, April 15 Thank you SO much to everyone who participated!! The decisions were so tough over the last week.  In our finals, we saw a match between banana bread + horchata. Horchat...
Read more