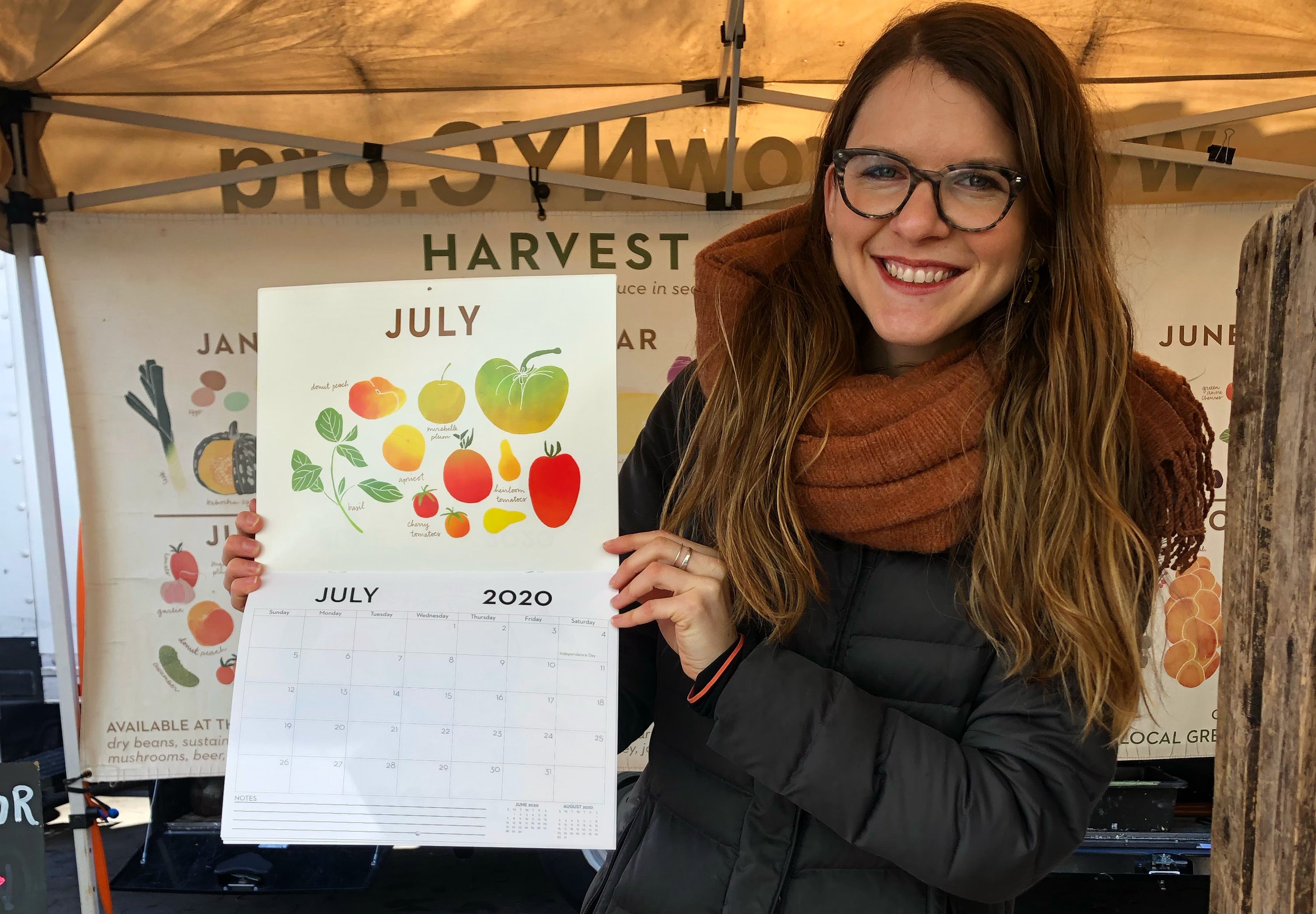 Maker Series: Meet Aly Miller
Have you seen our holiday postcards and 2022 calendar this year?
Meet Aly Miller, local Brooklyn artist. Aly's interest in graphic design began in 2009 in the cartography lab at the University of Wisconsin-Madison. Since moving to NYC in 2012, she has produced maps, promotional materials, guidebooks and illustrations for several sustainable food-oriented organizations and nonprofits. 
When we were first introduced to Aly's work, we found ourselves deeply resonating with the playful and joyful style of her illustrations, with a focus on seasonal, local produce. We're thrilled to share her illustrations with you and to include her 2022 calendars and postcards in our Small Batch Program box this season.
What got you into making illustrations? And more specifically, how did you get into illustrating seasonal produce?
For as long as I can remember, I have always loved to draw. It's the best way I've found to feel present in my body and in the world. Specifically I became drawn to illustration because it's a way of communicating ideas and drawing with purpose. Illustration is a way for me to merge my interests in sustainable, local agriculture and art. Through illustrating seasonal produce, I connect with the land, and share information about many different crop varieties that are grown locally. I find this work deeply meaningful. I hope to inspire a sense of wonder and appreciation for our local food and farmers through my illustrations.

How long have you been selling your prints? 
I started making prints of my illustrations in 2018. One of my first illustration gigs as a freelancer was for GrowNYC, who hired me to make a calendar banner of seasonal produce. We turned that into a calendar, and after a few years I had enough artwork to fill a print. I hope to keep adding more prints to my shop this year! If you have any suggestions or requests, I'm all ears!
What inspires you to create?
I am inspired by illustrated encyclopedias that I poured over as a kid, and more recently, by works of food art like Salt Fat Acid Heat by Samin Nostrat and illustrator Wendy MacNaughton. I love botanical illustrations, maps, and anything handmade, and interacting with these books and mediums always makes me want to reach for a pen.
Most of all, I want to create things that are useful, and help draw attention to our local farmland, the climate crisis, and maybe, hopefully help people connect with their communities and with nature. I want to live more like that—to grow and thrive in a way that mutually empowers other people and living things. 
Do you have a work that you're most proud of?
I'm most proud of my map of Resilient New York City. I had the delight of working with urban design consultants at Thythe Design to create a map that shows ways in which NYC stayed resilient through the pandemic. I think this map really highlights the way that we thrive better together than alone. NY made it through 2020 by creating vast networks of mutual aid, by solving problems at the community level, and by being good neighbors to one another. I feel that telling these stories through illustration in late 2020 was such an honor and a privilege.
Favorite way to eat granola? 
I love it sprinkled atop of vegan coconut yogurt, or if I'm feeling savory, I'll spoon it on winter squash for dinner.
If you would like to connect with Aly and explore more of her work:
Email: alymillerdesigns@gmail.com.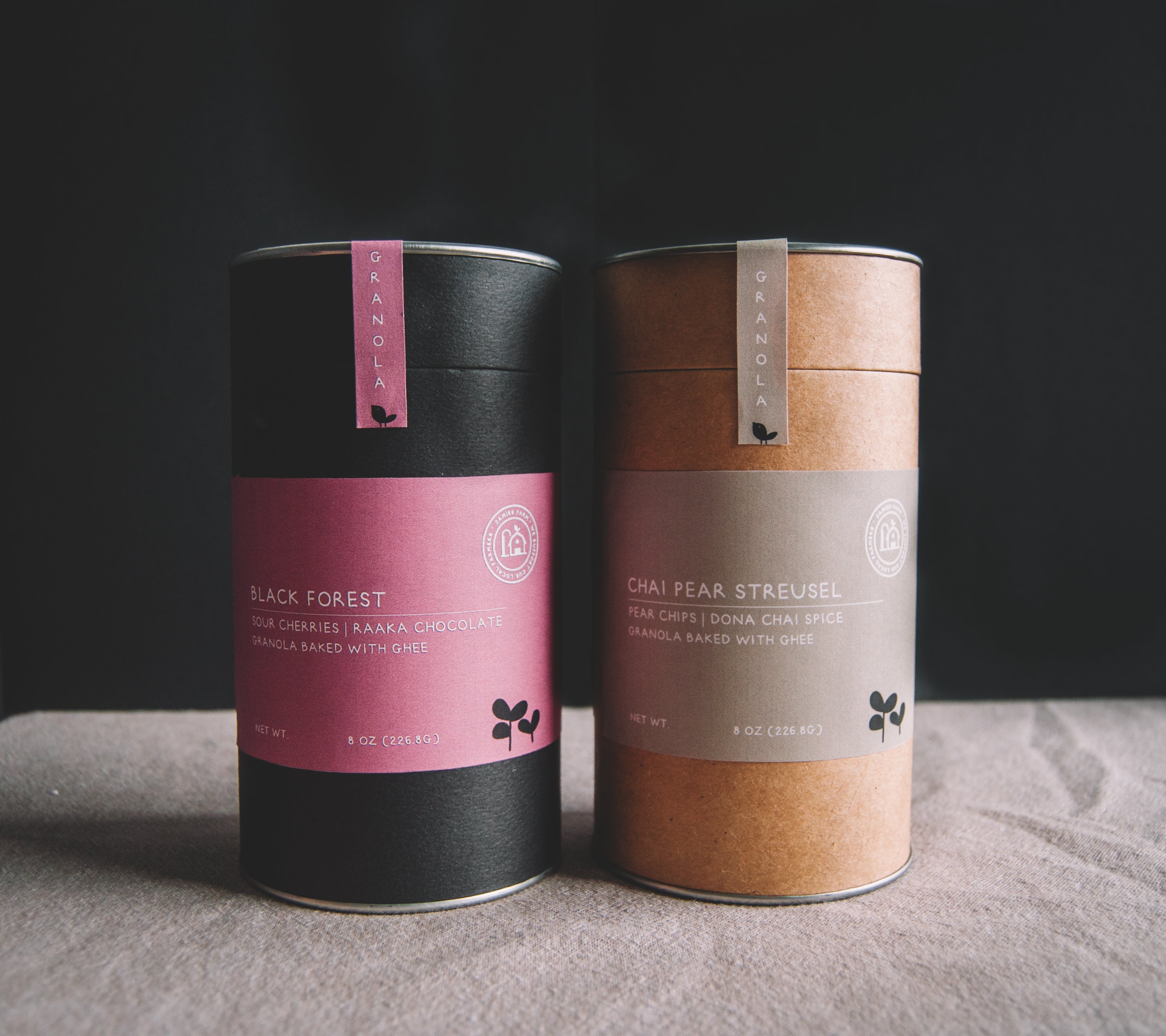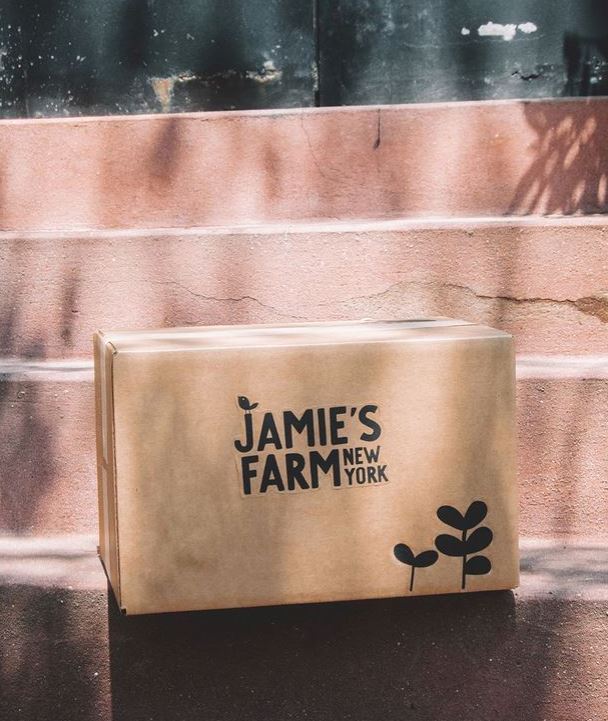 Store news
Inhale, exhale, and prepare to prevent anxiety that can come with holiday online shopping.
Read more