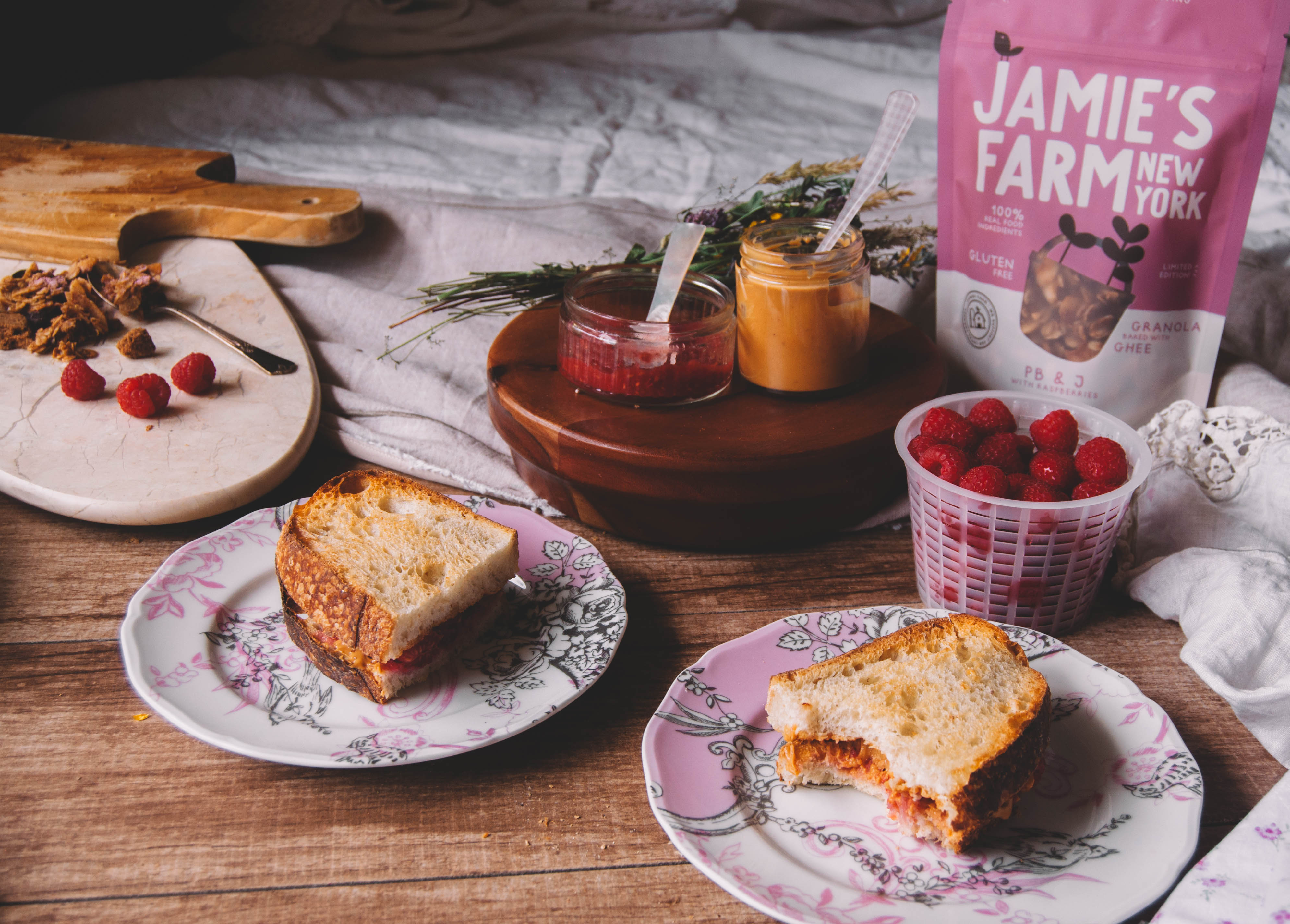 Introducing: Back-to-school Series
In honor of back-to-school, we crafted (1) nostalgic childhood classic + (1) adult pick-me-up! The perfect after-school snack for both adults + kiddos alike.
Our Small Batch Club Members were the first to receive our back-to-school flavors earlier this month!
PB & J with Raspberries.
Ah, yes. We all know the flavors of a good 'ole PB & J. But have you had one with raspberries? 
This flavor is baked with creamy organic peanut butter, crushed peanuts, and gf oat "toast" bits. Upon first bite, you get plenty of peanut-y flavor, then a bright, sweet finish from a touch of freeze-dried raspberry dust and chewy, jammy red raspberries.
Coffee Soil Crunch with Crispy Chocolate Pearls
The best coffee granola starts with great beans, from our friends @partnerscoffee. We use El Ramo, a single origin coffee from Colombia with a creamy flavor profile with notes of peach, fresh cream, and vanilla; the perfect compliment to our ghee and honey base. Then, we sprinkle in some "soil": light and airy crispy quinoa puffs coated in 70% dark chocolate!
All proceeds from Coffee Granola go to local non-profit, City Growers to support farm-based education for urban youth through workshops, after school field trips, and experiential learning.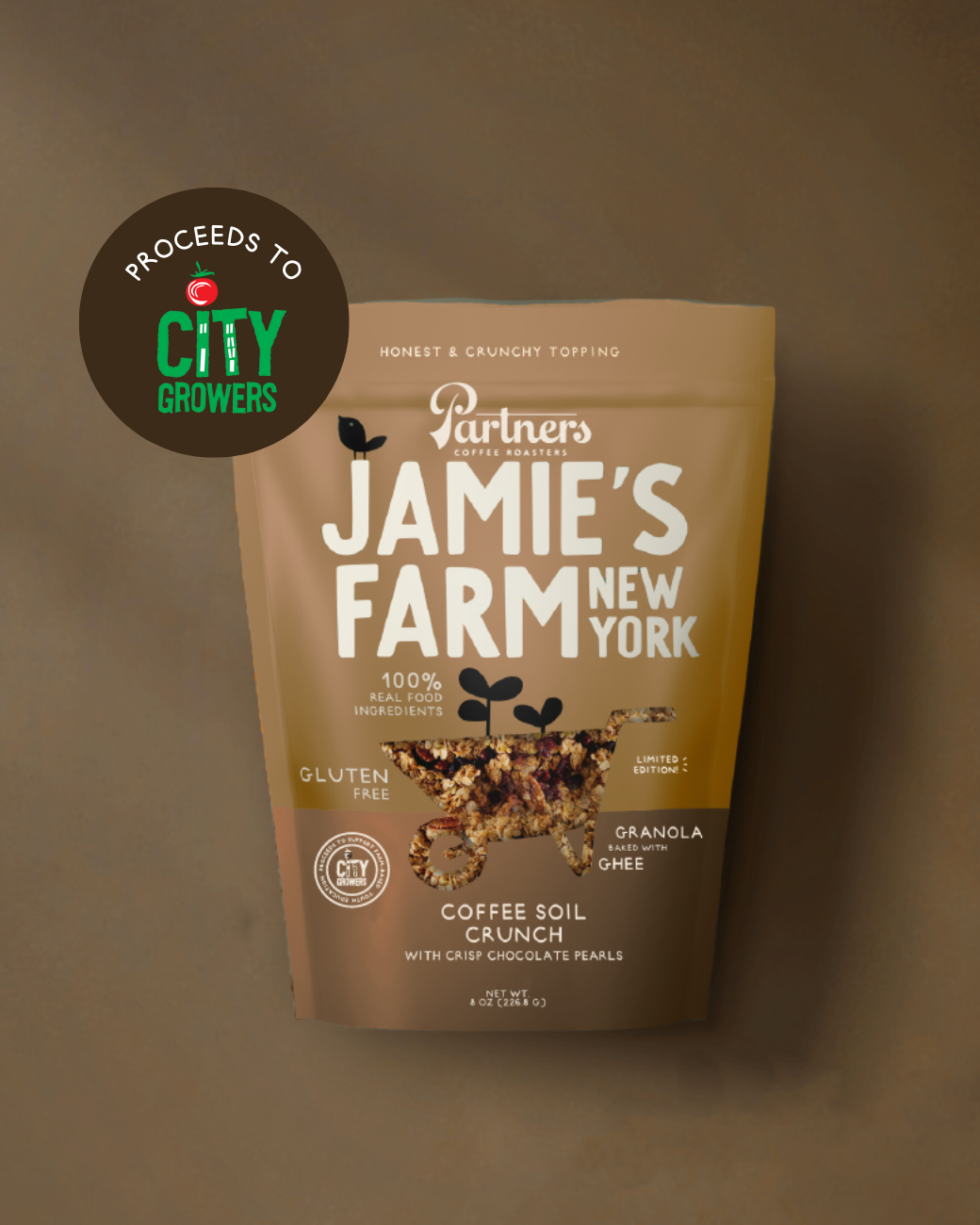 Granola in Support of Education
Since day one, we've always believed in embedding ourselves within the community in which we live. In honor of Back-to-School, we're celebrating with an online-only, small-batch Coffee Granola co...
Read more