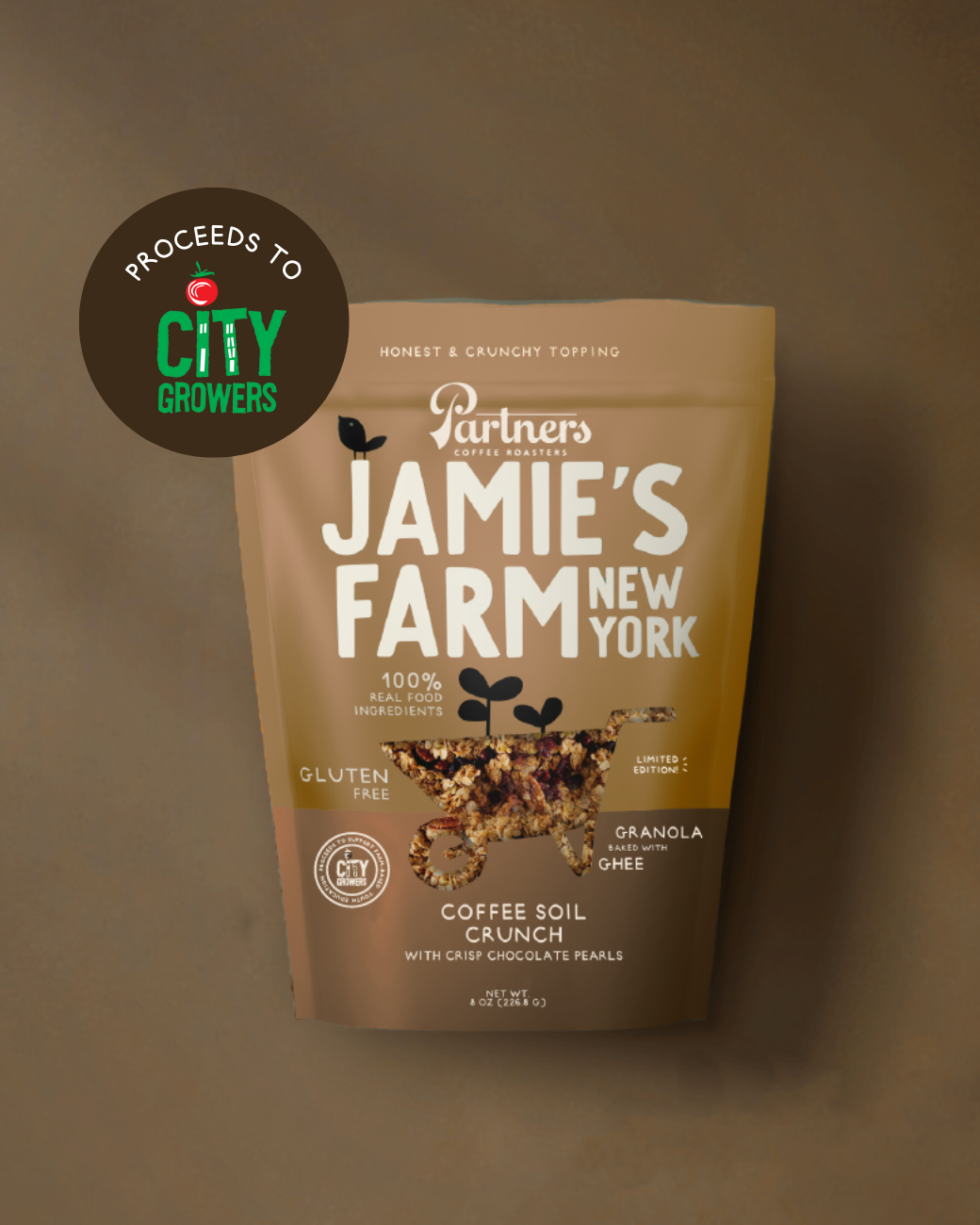 Granola in Support of Education
Since day one, we've always believed in embedding ourselves within the community in which we live. In honor of Back-to-School, we're celebrating with an online-only, small-batch Coffee Granola collab with

Partners Coffee. One hundred percent of proceeds from the Coffee Granola will be donated to

 

City Growers 

to support their mission in teaching city kids

about food, how it's grown, why it matters, and how they can change the world.

City Growers is an educational nonprofit that uses urban agriculture to engage youth in experiential learning, nurturing a lifelong relationship to food, their health, and the natural world. Their original curriculum design uses innovative and nontraditional growing spaces to demonstrate to young people what is possible in a city. This includes hands-on farm workshops at Brooklyn Grange rooftop farms, summer camps, school garden residencies, after school programs, summer internships, and ecology workshops.

In June, the Jamie's Farm team went to City Grower's Annual Benefit and got to tour the beautiful Brooklyn Grange farm in Sunset Park, NY - AKA the kids' learning environment!
At Jamie's Farm, we're a strong believer that knowing where your food comes from makes a huge impact, and that starting that education at a young age can lead to an even brighter future. We're excited to be supporting the leaders of tomorrow!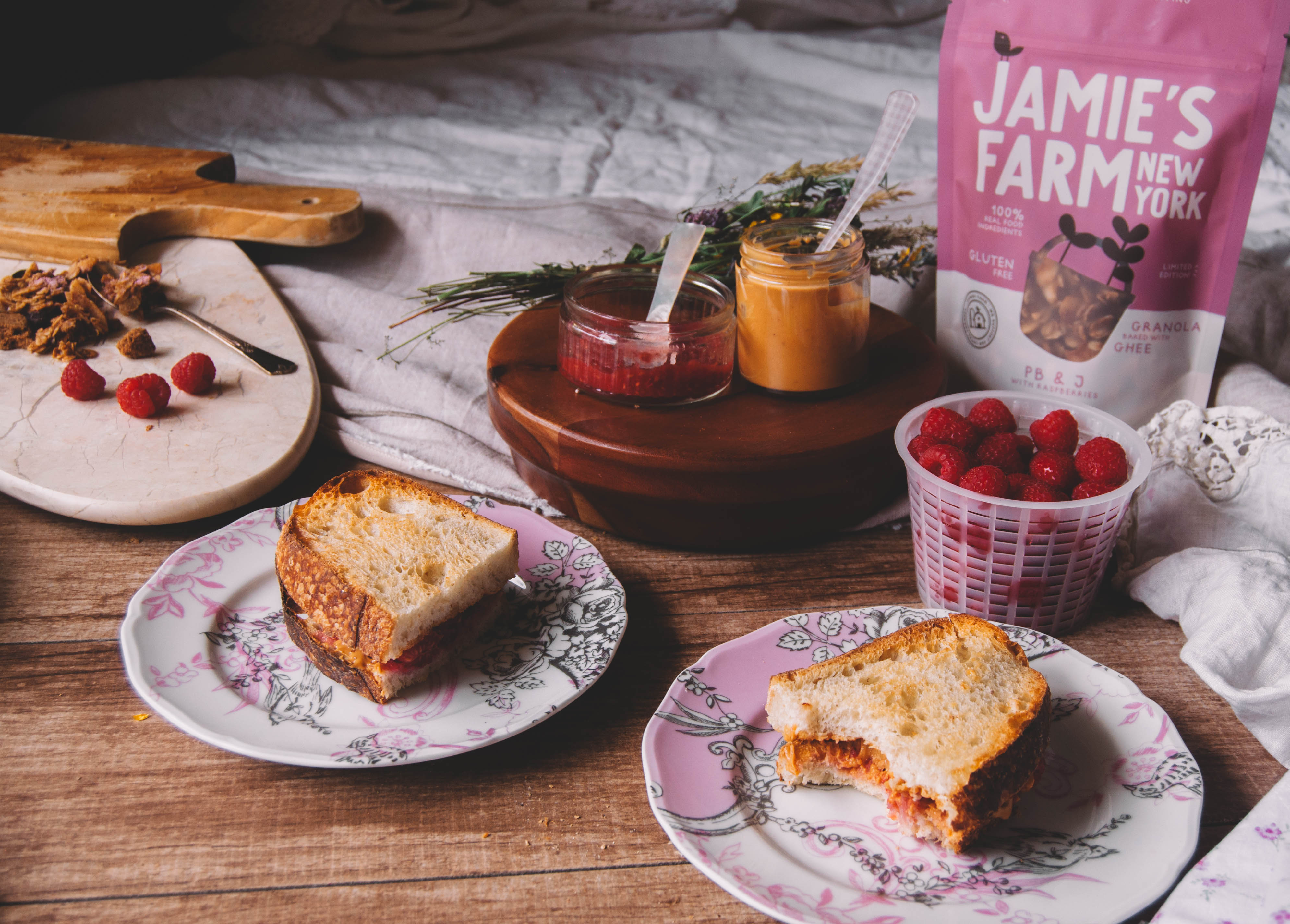 Introducing: Back-to-school Series
In honor of back-to-school, we crafted (1) nostalgic childhood classic + (1) adult pick-me-up! The perfect after-school snack for both adults + kiddos alike. Our Small Batch Club Members were the ...
Read more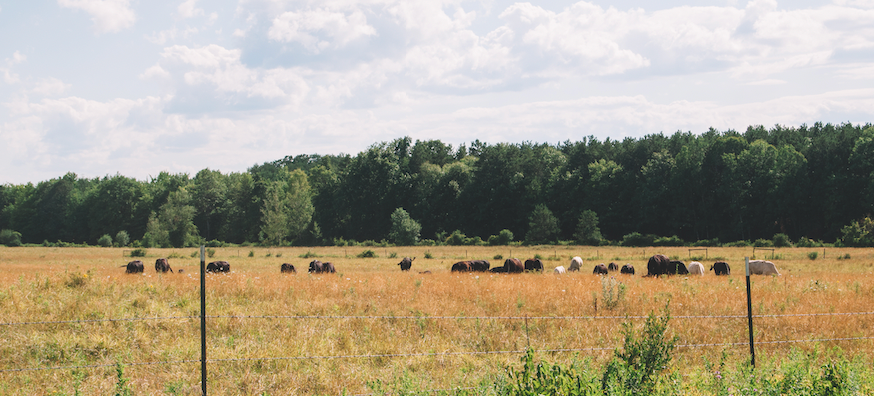 Our Small Business Timeline! 2016-2022
Happy Small Business Saturday! Today, we're pulling back the curtain and sharing a peek at what it means to be a small business. We put together a little round up of the past 5+ years of ideation,...
Read more