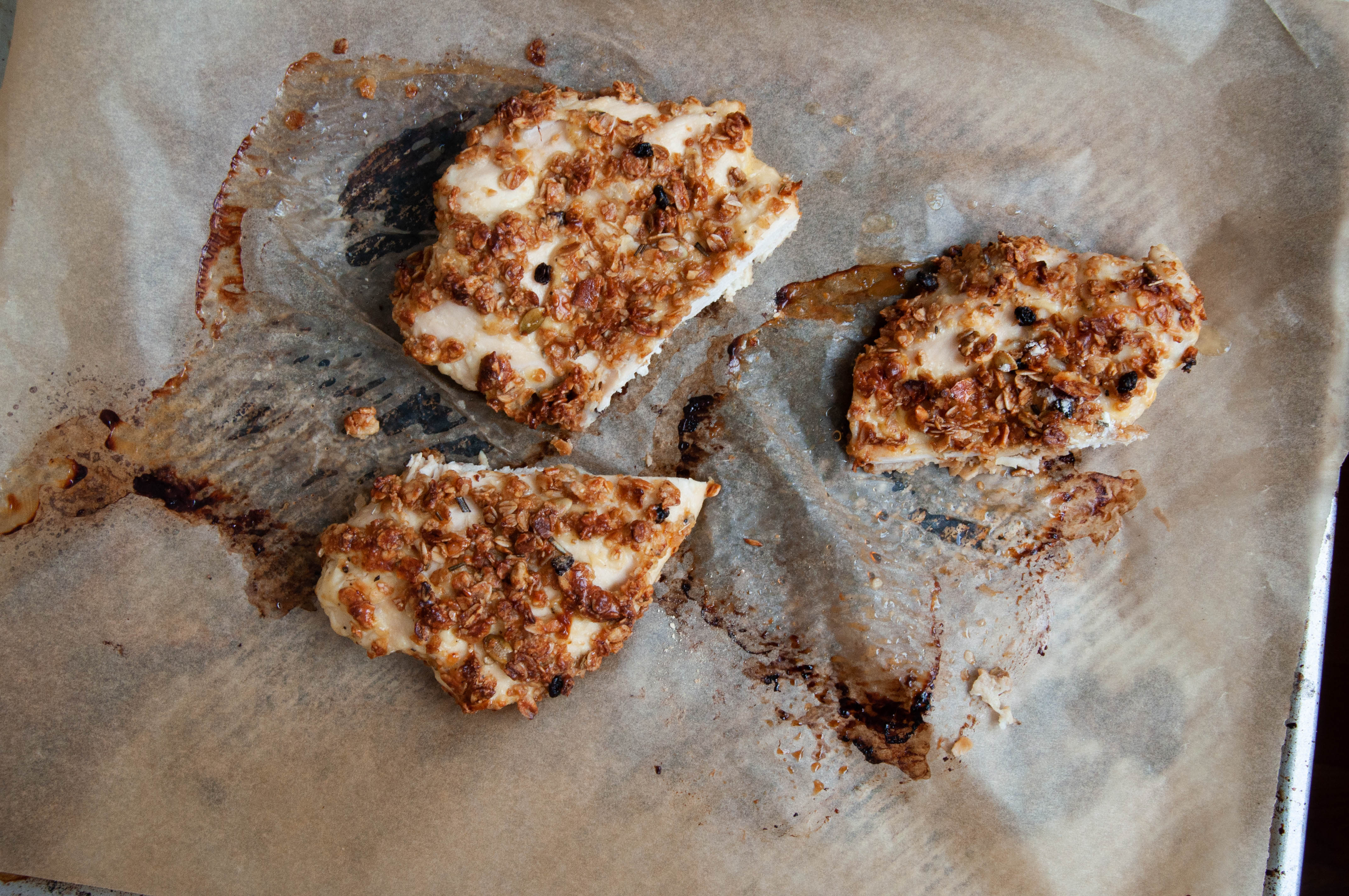 Rosemary Granola Crusted Chicken
Our Rosemary Granola adds a more flavorful crunch than traditional breadcrumbs used for coating chicken breasts. Hints of brown butter and sweet honey brings it all together. 
Serves 2-4
Ingredients:
Preparation:
Preheat the oven to 400 degrees. In a food processor, pulse the rosemary granola until crushed.
Set up a station of three dishes: one with flour, one with the beaten egg, and one with the crushed granola. Take each chicken breast and dip into the flour, then egg, and coat with the crushed granola. 
Bake on a parchment-lined baking sheet for 25 minutes. Remove from the oven and let rest for 10 minutes. Serve with sides such as roasted carrots, a dressed salad, or grains.