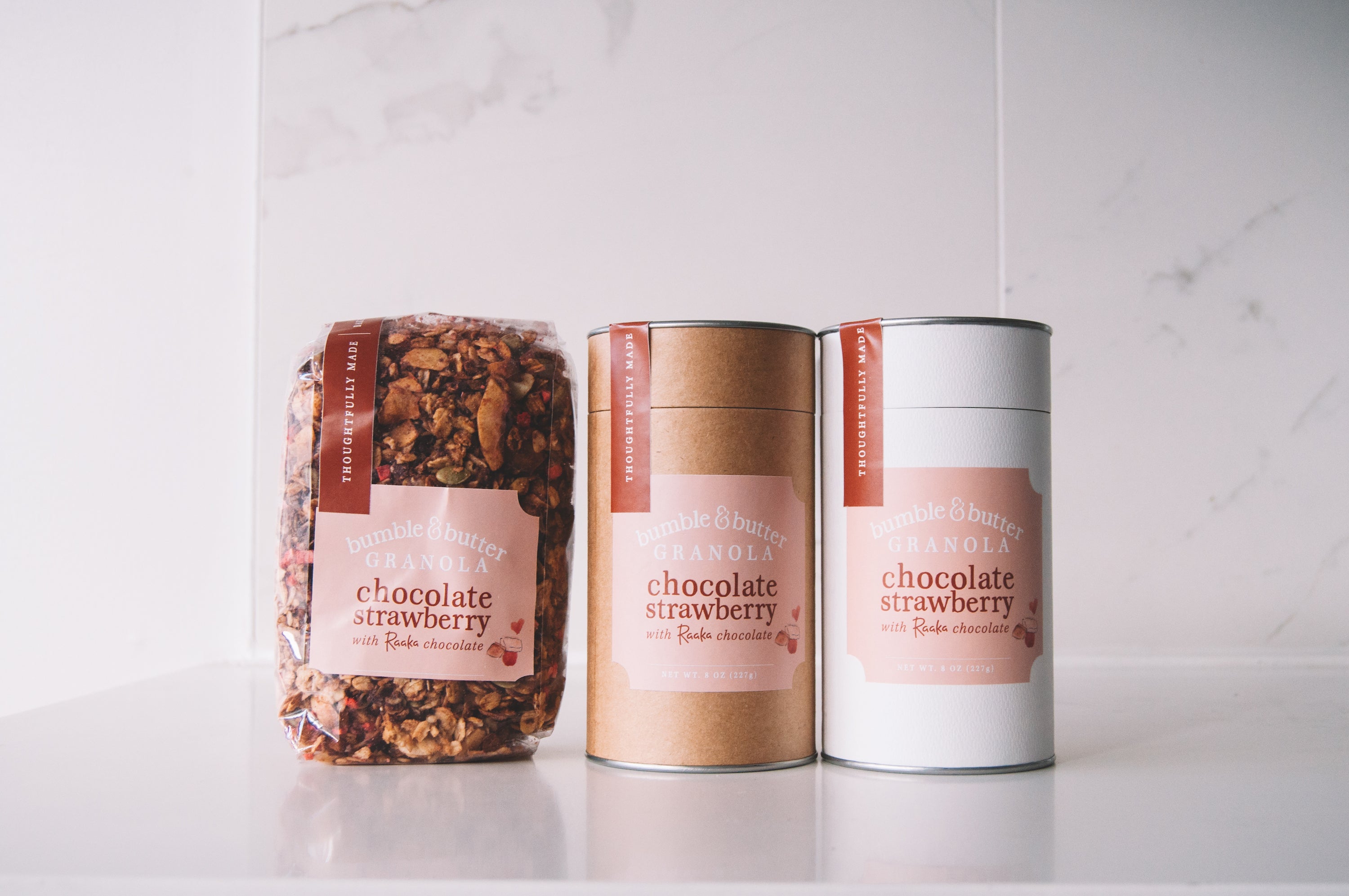 our annual valentine's day flavor is here!
A favorite amongst our dear customers, our chocolate strawberry granola makes its appearance every January, just in time for Valentine's Day.
The two key ingredients, dark chocolate and strawberries, pair exceptionally well. We use 71% dark chocolate from Raaka, a local chocolatier in Red Hook, Brooklyn. They're known for their uncommonly delicious chocolate, made from sustainably sourced, un-roasted cacao.  This signature dark chocolate comes from a bird sanctuary in the Dominican Republic. 
We believe in accentuating the natural flavors of each ingredient, using juust the right amount: not too much, not too little. We were taught to appreciate the stories and the care given to each ingredient. And so: for this granola, we actually mix the chocolate into the hot granola as it cools, not while it bakes. 
If you give us un-roasted chocolate, we want to maintain its integrity and keep it un-roasted.
Believe it or not, chocolate is much like a fine wine in that it's quite dependent on its soil and terroir. You can taste different characteristics in cacao beans, such as a natural smokiness, a fruitiness, or a vanilla bean flavor. This chocolates in particular, offers notes of red fruit that pair naturally with the strawberries, while also offering a bitterness to counteract the berries' sweet acidity.
We pour chocolate shavings on top of each hot pan of granola, allowing it to melt into its buttery delicious base, as we stir each pan by hand.
This is a laborious task - we have to move quickly, since the granola hardens as it cools. The ovens keep the room hot, and we're parched. But we must go on, for the sake of delicious granola!!
Once we get the granola flipped and coated with the dark chocolate, we press it down and allow it to cool completely. 
Finally, it wouldn't be chocolate strawberry granola without the STRAWBERRIES!
We use diced freeze-dried strawberries to evenly disperse throughout the granola, which gives us bursts of flavor in every. single. bite. Small in size, mighty in flavor.
Isn't she beautiful, just basking in the sunlight?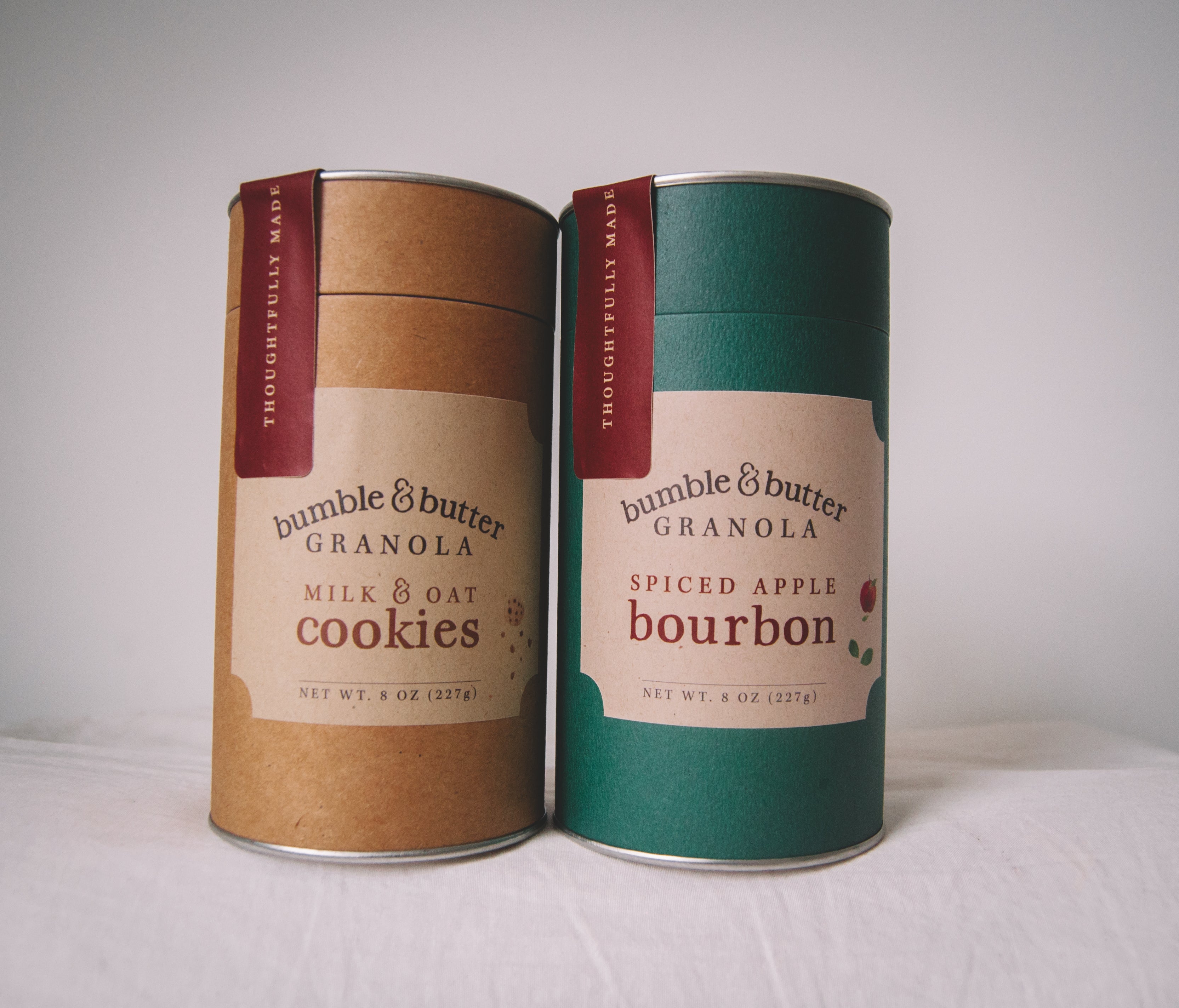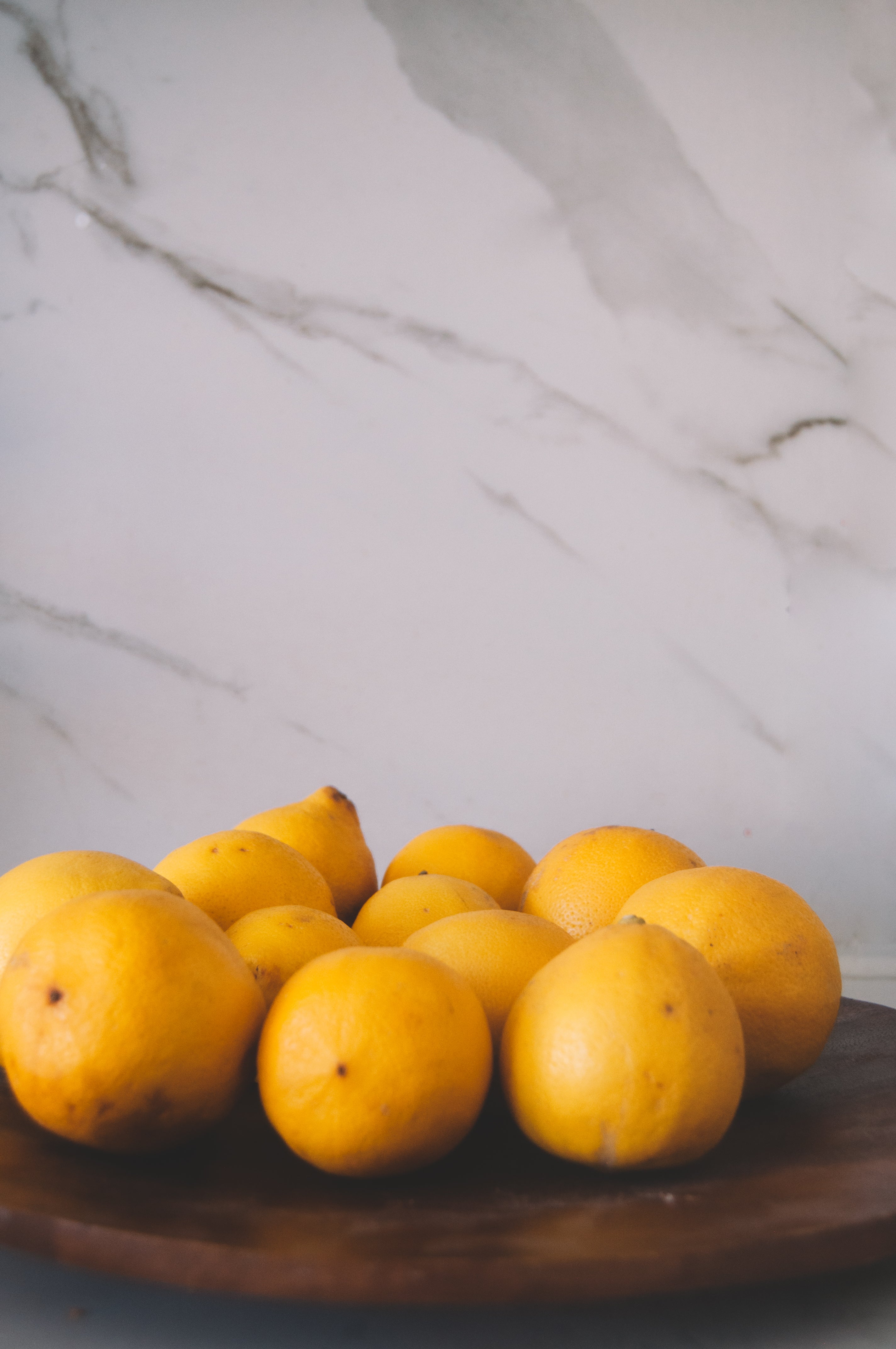 Seasonal Flavors
meet our 2 spring flavors: 🍓 Strawberry Tahini Date - made with Seed + Mill organic tahini, this granola has a nutty sesame flavor, tossed with tart freeze-dried strawberries & medjool dates....
Read more