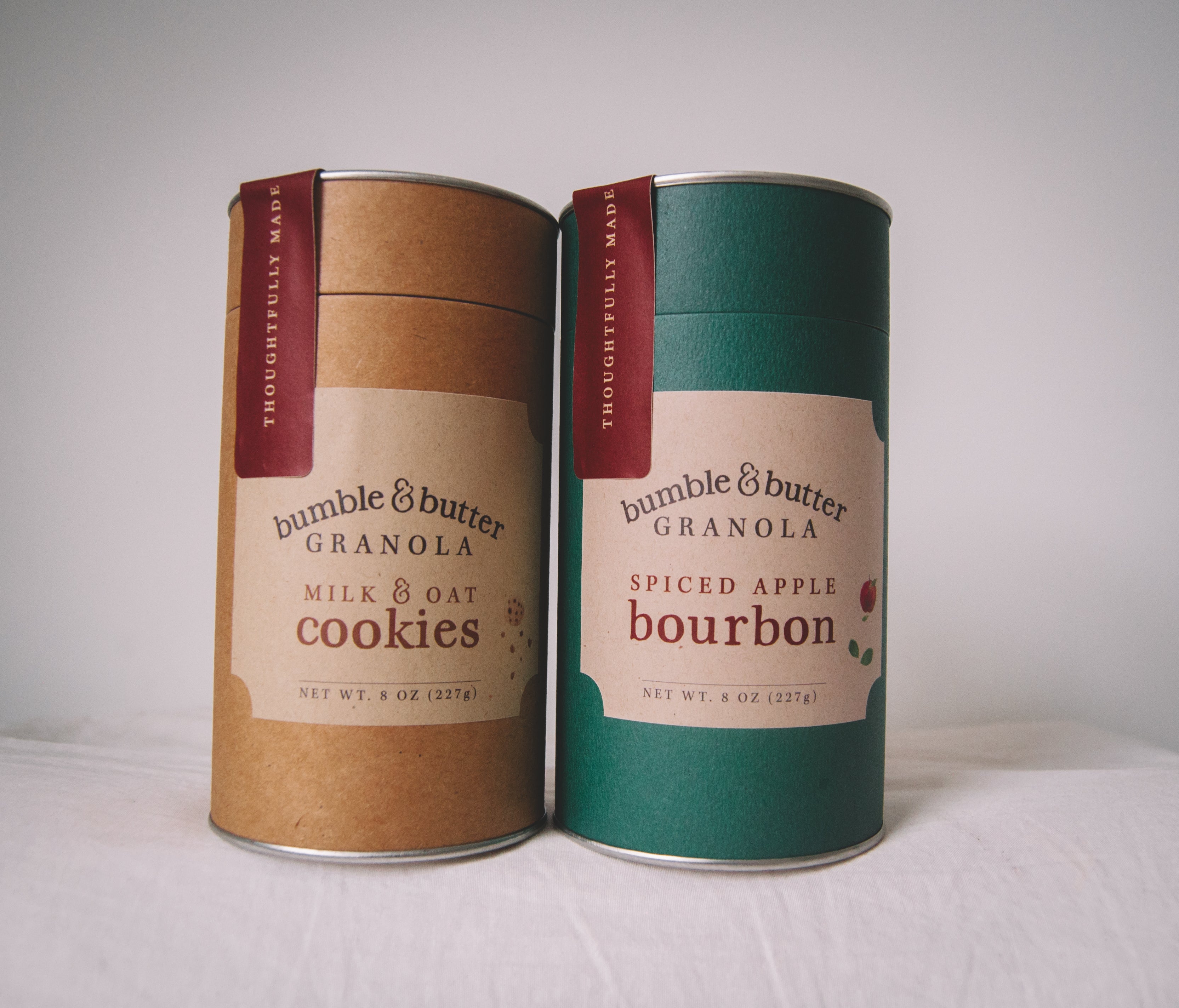 Introducing 2020 Holiday Seasonal Flavors!
We're so excited to announce our 2 limited-edition holiday flavors for the season!
Milk + Oat Cookies
To make this granola, we ground up vanilla granola made of oats, nuts and seeds, into a dough. We roll it out and bake it until it reaches a shortbread-like texture, studding it with 100% cacao chips. Once it's all cooled and baked, we toss it with our buttery vanilla granola and white chocolate chips for a decadent, milky flavor. Eat this one with a bowl of milk for either breakfast or a midnight snack :) 
Spiced Bourbon Apple
This one is probably my favorite recipe to date. We partnered with Van Brunt Stillhouse in Red Hook, Brooklyn to feature their Bourbon distilled from New York state corn. We use just a splash to get notes of butterscotch, maple + coffee, complimenting our ghee granola, spiced with cinnamon, cloves, and ginger. Tossed with dehydrated honey crisp apples for crunch!