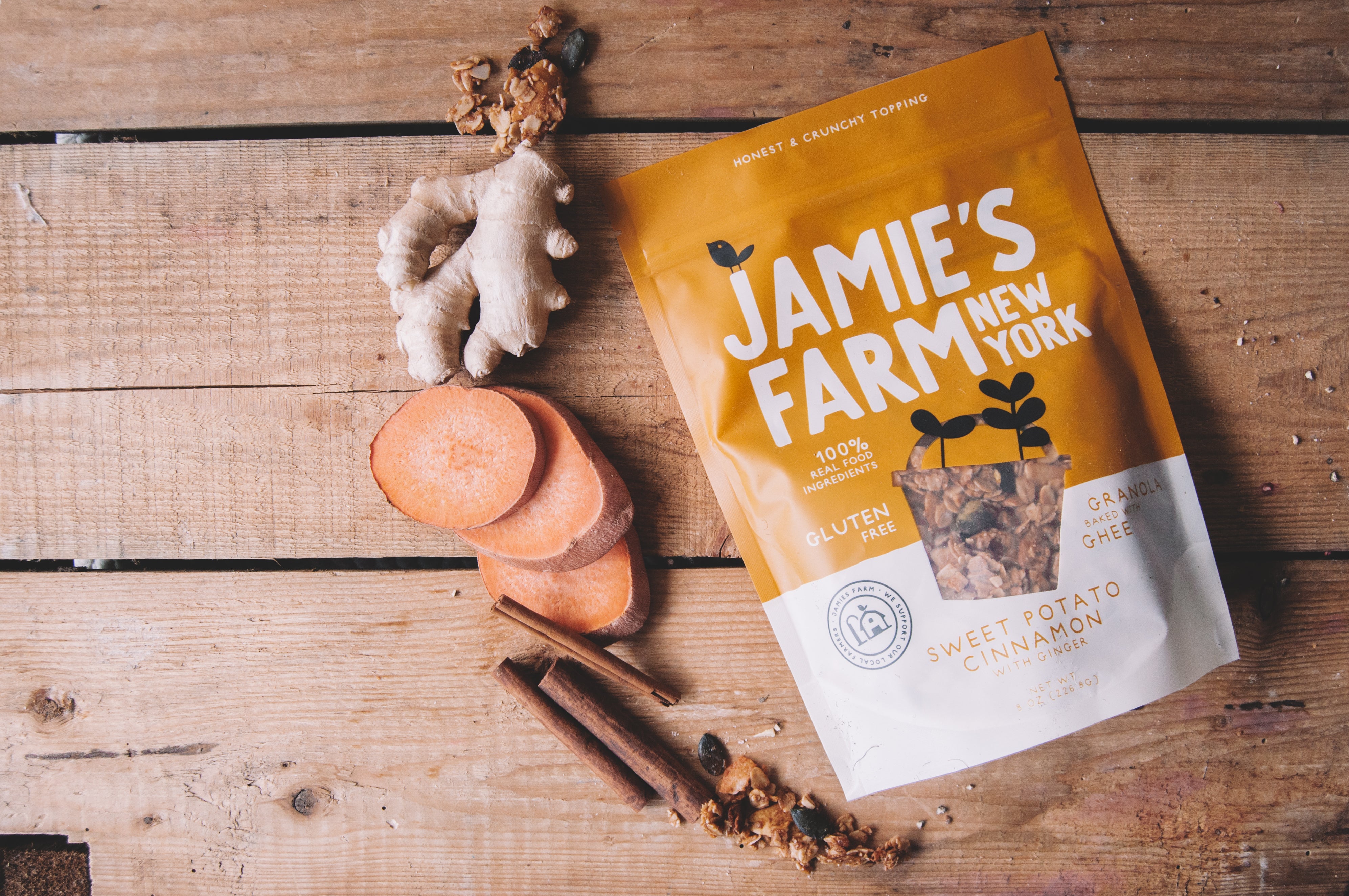 Behind-the-Scenes: Sweet Potato Granola
If you've had our Sweet Potato Granola, you might have noticed a whole new element of texture—it's another definition of crunchy. 
Light, crunchy, delicate, crispy. These are our sweet potato chips, interwoven and dispersed throughout our crunchy granola. While our granola still offers a delicately crunchy texture, our sweet potatoes are on a whole 'nother level. They're light and crisp as air, in a way that is unparalleled to the heartiness of our ghee-baked oats, nuts, and seeds.
Getting our Sweet Potatoes like this is no easy feat. It's a multi-step process that we do it all in-house. We painstakingly wash, peel, and slice sweet potatoes into paper thin slices using a mandoline, then soak in water to remove the starches. 
We then heat up a glorious mixture of honey, water, and spices until simmering, and pour over the sweet potato slices. We then let them sit for a little while in this magical infusion. 
We lay them out, one by one onto a baking sheet, then gently dehydrate for an hour. After cooling them down, we take them off the trays—ready to bag.
So crispy, oh my!