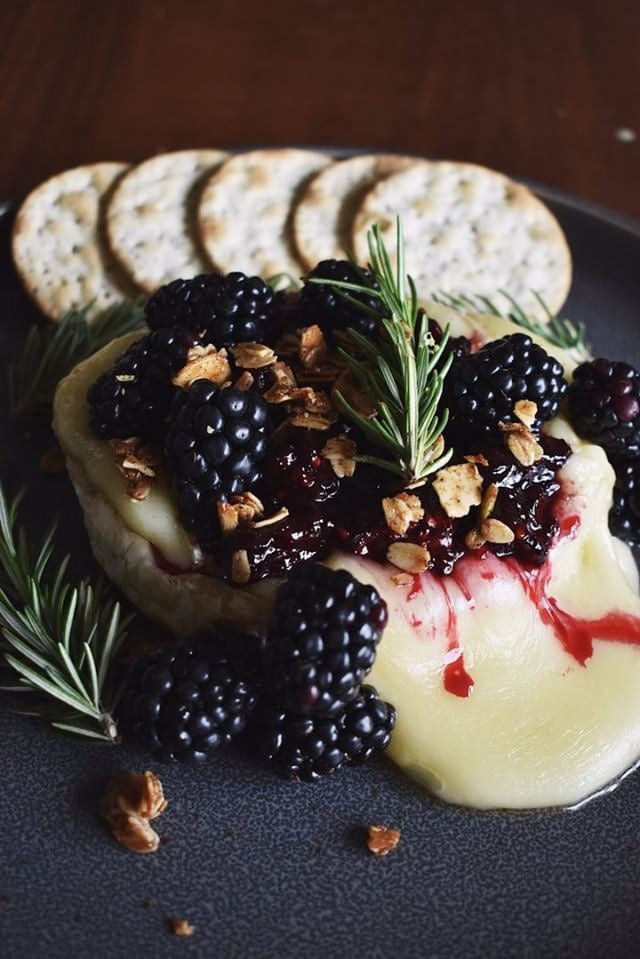 baked brie with blackberry lemon compote
We're excited about this recipe that our food blogger friend Kim made to show off our vanilla bean granola. The granola complements the creamy brie with a nice buttery crunch – the bright, ripe flavors of blackberry and lemon cut through the richness, running their juices through this sweet pool of indulgence, all to be enhanced by the aroma of fresh rosemary. 
Did someone just say rosemary? We think this could be good with our rosemary granola too ;)
Ingredients
1 wheel of brie cheese
1 cup fresh blackberries (plus extra for garnish)
1.5 tbsp honey
1 tbsp lemon juice
1 tsp vanilla extract
Sprigs of rosemary for garnish
Lemon zest for garnish
Handful of

 

bumble & butter vanilla granola
Preparation
Preheat oven to 350 degrees.
Cut the top rind off brie wheel and set aside, allowing it to come to room temperature. Once at room temperature, bake in oven for 13-15 min. 
While the brie is baking, heat a saucepan over medium heat with blackberries, honey, lemon juice and vanilla. Allow to boil and thicken into a syrup, while coarsely breaking down chunks of blackberry.
When 15 minutes, or when the brie starts to melt and bubble, take it out of the oven. 
Pour compote over the brie. Garnish with fresh blackberries, rosemary, and lemon zest. Top with a handful of vanilla bean granola, serve with crackers, and enjoy~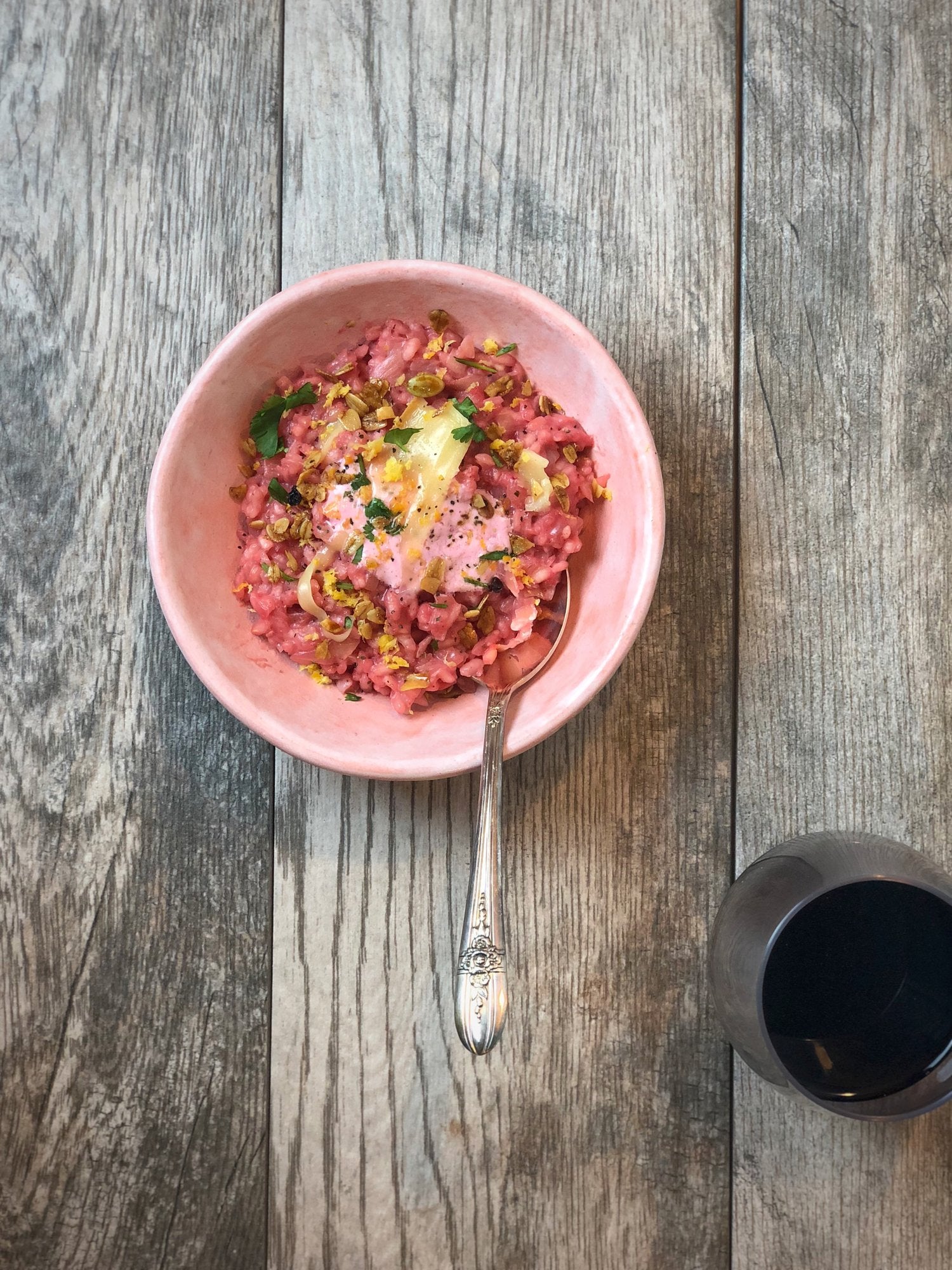 Aged Cheddar Granola
This healthy, vibrant pink risotto makes the perfect entree for two this Valentine's Day. The fresh, bright flavors of beet and Meyer lemon are enhanced by our zingy aromatic rosemary granola, cut...
Read more