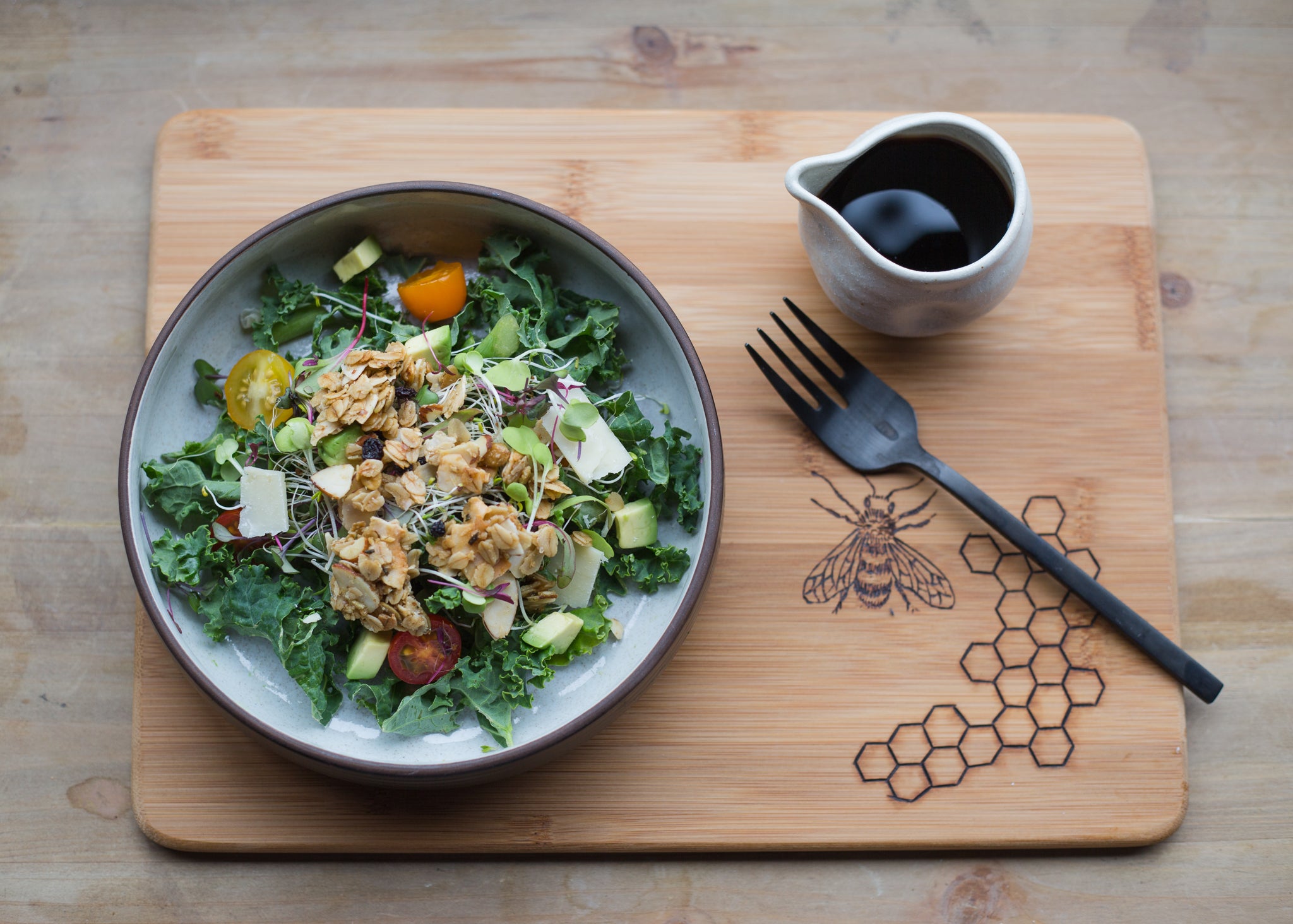 5 Tips & Tricks to Elevate Your Salad Game
We all recognize the nutritional benefits of consuming greens daily, yet not everyone embraces salads with excitement. However, we're here to change that perspective and guide you towards building an exceptional salad that you'll genuinely enjoy. And guess what? Granola is our secret ingredient!
Acidity: To invigorate the flavors of your salad, achieving a balance is key. Incorporate acidity by squeezing fresh lemon juice into your dressing or drizzling balsamic vinegar. You can also try adding tangy pickled onions for an extra zing.

Add Fat: Fat brings flavor to the forefront and aids in the absorption of nutrients. Enhance your salad with high-quality extra virgin olive oil, toasted almonds, creamy goat cheese, or shaved Parmigiano-Reggiano. The possibilities are endless.

Texture: While croutons have their place, why not switch things up? Our recommendation: top your salad with our delightful granola. It offers exceptional flavor, satisfying crunchiness, and a delicate texture that won't leave you struggling.

Sweetness: Counterbalance the natural bitterness of greens by introducing a touch of sweetness. Toss in succulent black cherries, ripe strawberries, juicy blueberries, flavorful raspberries, or vibrant heirloom tomatoes. These additions will elevate the taste profile and make your salad truly delightful.

Freshness: Finally, don't forget the essence of freshness. Opt for vibrant, crisp, and high-quality ingredients. Choose locally sourced produce whenever possible and ensure your greens are at their prime. The fresher your ingredients, the more enjoyable your salad experience will be.
By following these tips and tricks, you can transform your salad from a mundane dish to an exciting culinary adventure. Get creative and experiment with various combinations to create salads that tantalize your taste buds and nourish your body.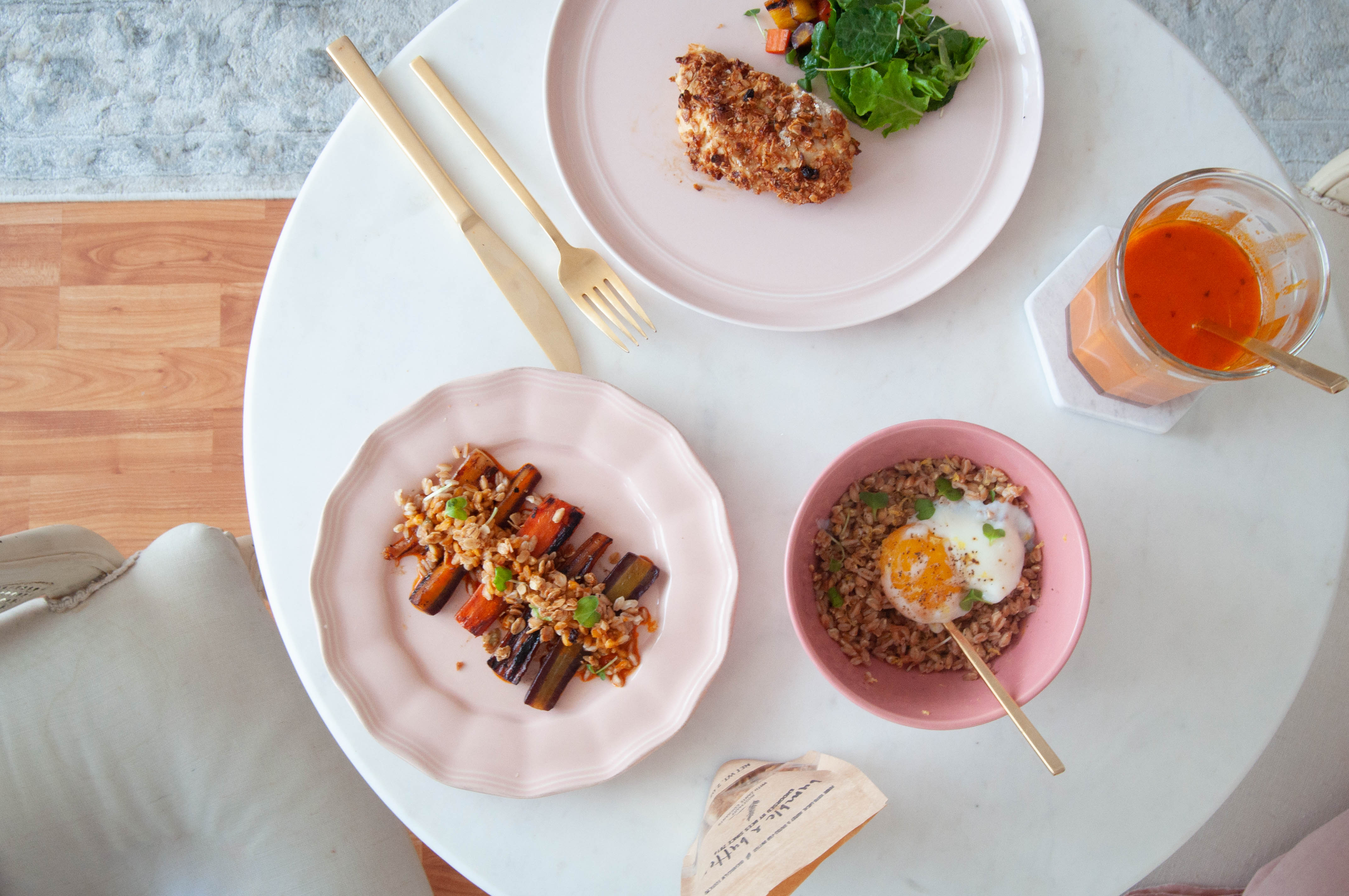 Rosemary Granola
We made a delicious, moist poundcake packed with maple flavor, with zingy bits of candied ginger and lemon zest dispersed throughout. Instead of butter, we used a mixture of yogurt and extra virgin...
Read more