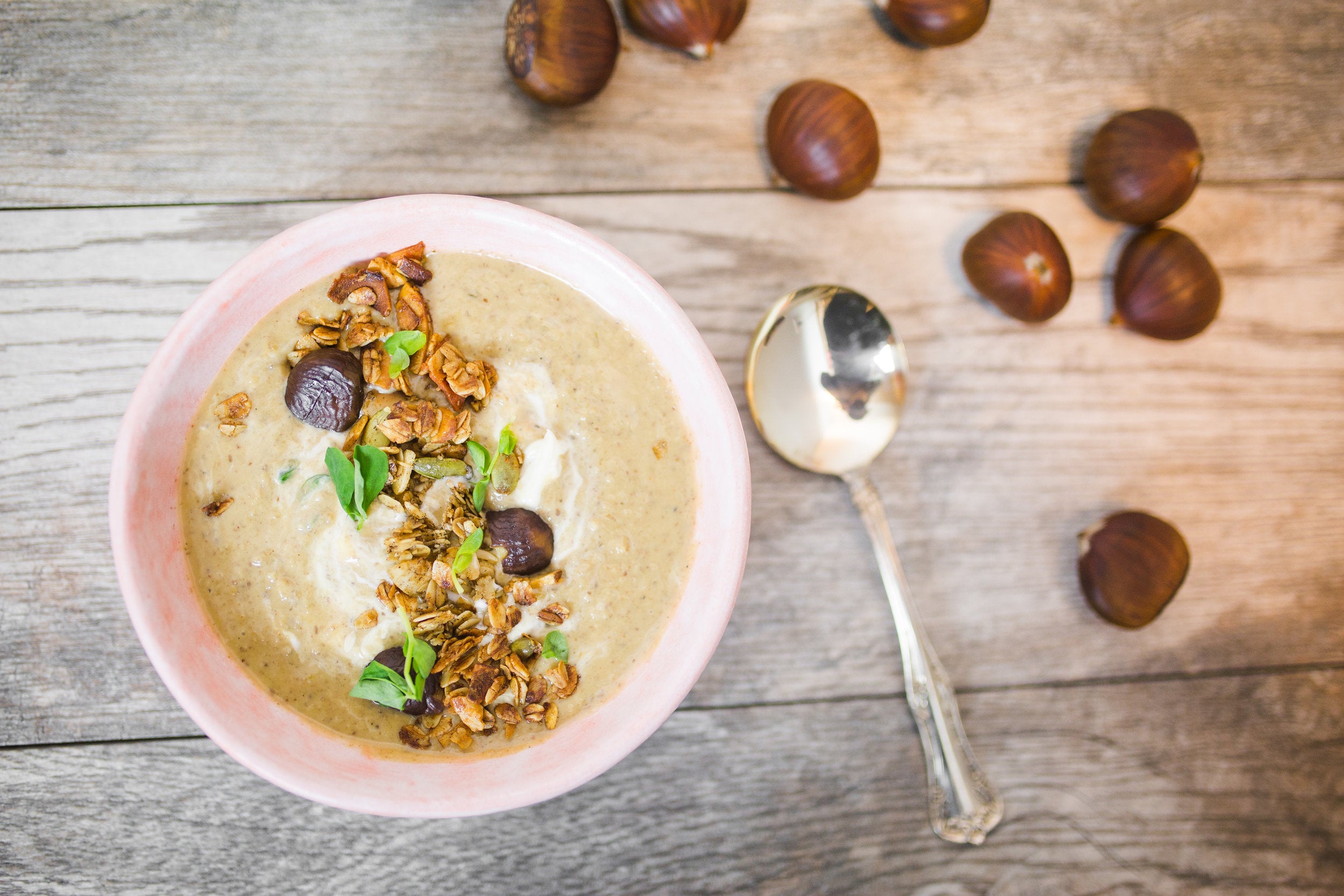 Chestnut Apple Soup
Serves 4
Ingredients:

2 tbsp butter
1 cup diced onion
1/2 cup diced celery
1 cup diced Golden Delicious apple
1 garlic clove, crushed but kept whole
2 cups roasted and peeled chestnuts
3 sprigs of thyme
3 cups chicken broth
1/4 cup brandy
1/4 cup cream
Crème fraîche
Salt & pepper
Jamie's Farm Chestnut (Seasonal) or Rosemary granola

 

Preparation:

In a medium stockpot over medium-low heat, heat 2 tbsp of butter until foamy. Sweat the onions, garlic, and celery until tender, about 6-7 minutes. Add chestnuts and apples and sweat for 2 minutes more. Add brandy and stir until liquid is absorbed. Add 3 cups of broth and bring to a simmer. Continue simmering for 20 minutes, then transfer to a blender with cream.

Puree soup until smooth. Return to pot and add more chicken stock to thin, if needed. Season with salt and pepper.

Serve with crème fraîche, and top with Jamie's Farm Chestnut (seasonal holiday flavor) or rosemary granola.