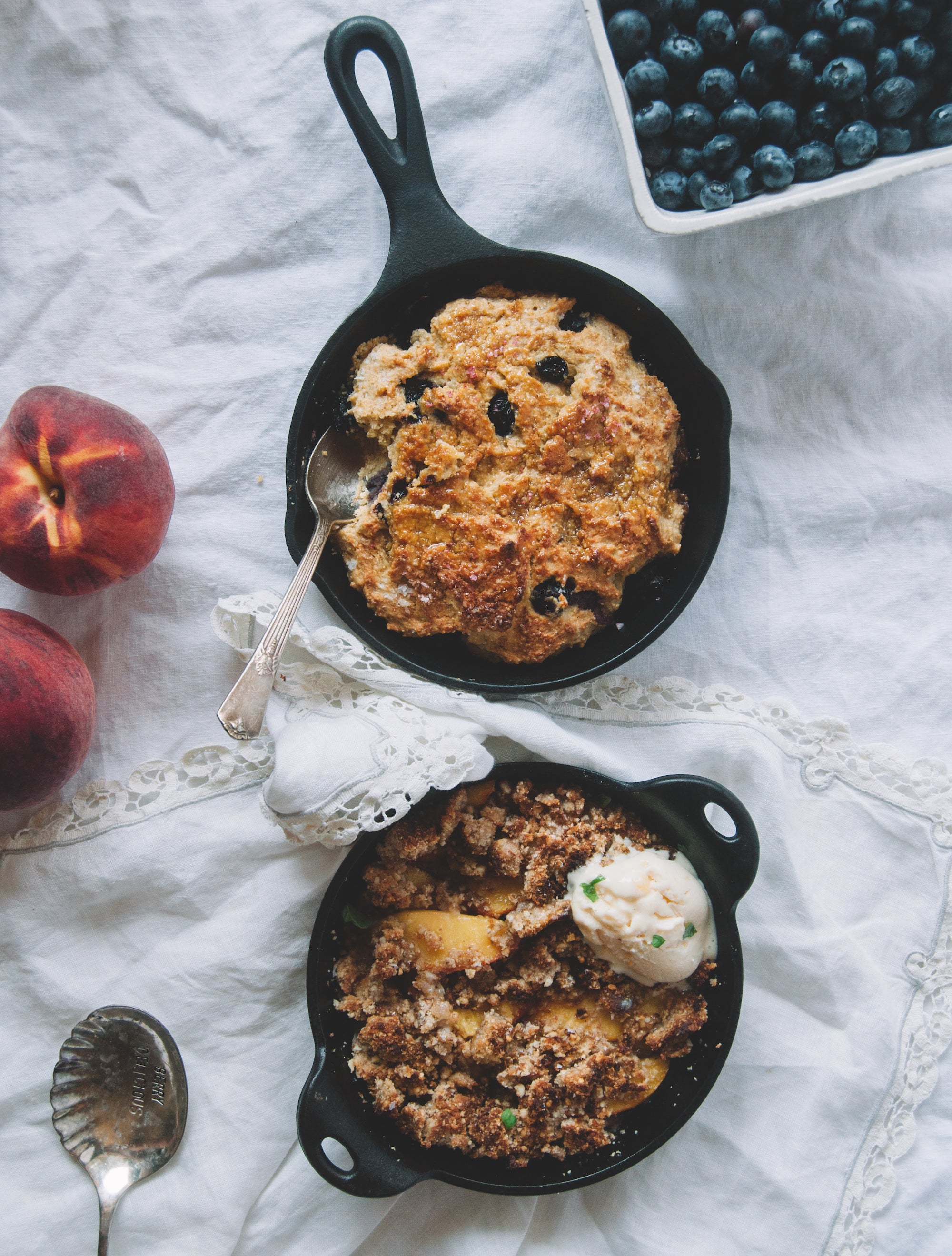 meet our 2 summer seasonal flavors!
With summer in full swing, we're getting plenty of sun and especially loving the delicious seasonal fruit. Nectarines, peaches, strawberries, blackberries, blueberries, all to incorporate into our summer desserts.
Of course, our granolas are great as a topping for your sweet summer treats, like our rosemary granola on honey sea salt ice cream, or perhaps with some grilled brown butter peaches. But we wanted to make it a little more fun.
Inspired by the summer desserts we've been dishing up lately, we wanted to incorporate these flavors and textures into our granola.
Introducing...
Peach Ginger Cobbler Granola
Sweet, juicy peaches, paired with zingy ginger and a vanilla oat crumble topping. Sure, we could have just tossed in some dried peaches and called it "peach cobbler", but we wanted to be more thoughtful in the approach. 
We baked vanilla bean granola and whizzed it up in the blender until finely ground, and like the texture of wet sand. We then shaped them and baked them like a crumble topping. What we got was magical - crumble oat topping that softly breaks apart in your mouth, just melting away in all its buttery ghee glory. And then you get the freeze-dried peaches. Crunchy, with plenty of bright flavor. And finally, the subtlety and zing of the fresh ginger, that we slowly infused into the honey and ghee used to bake our granola.
Dreams really do come true.
Blueberry Cornbread Granola
Ahh, blueberry cornbread. The natural nuttiness of the cornmeal, complimented by honey and buttery flavor, accompanied by the bursting flavor of sweet blueberries.
This granola features honey ghee butter cornbread crisps, using organic local cornmeal from Farmer's Ground in Trumansburg, NY. We throw in sweet, chewy blueberries packed full of fresh tart flavor, and add in a light dusting of freeze-dried blueberry powder. 
All the hearty textures, with sweet summer bliss.